Pandora is one of the most popular free streaming music service that allows you to listen to the most popular music. However, recently, Pandora has decided to limit users free music time at 40 hours a month on mobile devices. Plus, it requires Internet connection when it is working.
In this case, why not download music from Pandora to listen unlimited amount of songs offline? Following are easy steps to free download, record songs from Pandora Radio.
Editor's Note: The free music downloader mentioned in this post only support to download music. If you want to record music or capture online music, the iGetting Audio would be a great help. It's kind of an app that allows you to record Pandora music from phone (Android phone iPhone) and other devices.
How to Download Free Music from Pandora to iPhone/iPod/iPad?
A jailbreak tweak named Pandora Download had been appeared in the Bigboss repo on Cydia for free. It removes many of those caveats and allows you to download full songs from within Pandora's iOS app for future playback.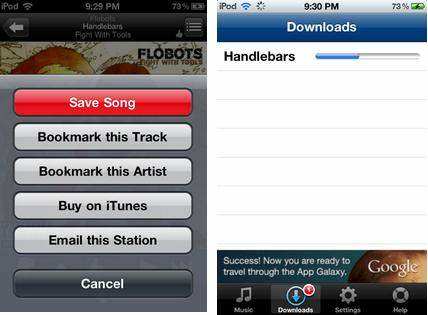 Step 1: Once installed, you can launch the Pandora app and get right to work saving music.
Step 2: Tap the triangle-shaped menu button situated between the thumbs up and own keys.
Step 3: Select "Save Song" Option in the menu. It will pop up the Pandora Downloader manager where you can see you download and playback music.
How to Download Music from Pandora on Android for Free?
Android users can download songs from Pandora Internet Radio, as well. PanDown is a free Pandora music downloader for Android that simply allows you to see and save the songs you had heard on Pandora. It is available at https://play.google.com/store/apps/details?id=com.zenfulapps.pandownfree. You can try to record Pandora on Android devices.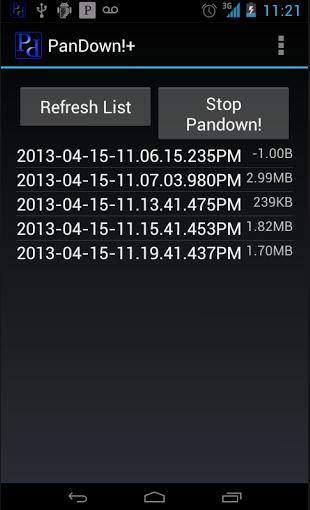 How to Free Download Music from Pandora on PC?
If you are using computer to listen Pandora radio, you can free download Pandora music to your computer in case there is no Internet connection then.
Step 1: Open Firefox. If you don't have it, download it.
Step 2: Go to "Download the add-on" to download an add-on named Video Download Helper. And restart Firefox.



Step 3: Go to Pandora, login in and start music playing. Once the song plays, an animation in your toolbar at the top of the page will begin. It's an animation of 3 colored balls spinning around.
Step 4: Click the drop-down button on the animation, and a string of numbers and letters with the extension .mp4 will appear below. Click this file.



Step 5: Specify a location on your computer to save the downloaded Pandora music. Now your music is playable with any media player, like iTunes on computer.
Conclusion for Pandora Music Downloading
That' it! It's very simple to download Pandora songs as long as you follow the instructions above. If you'd like to play the downloaded music on other media device and meet format incompatibility issues, you can try Audio Converter.
Related Articles
comments powered by