Do you want to send messages for free with Apple's Message app? As long as you've enabled iMessage on iPhone, iPad, iPod touch and Mac, you can send messages for free over Wi-Fi. Follow the guide below to learn how to set up iMessage on iOS devices and Mac. Then you can enjoy free texting with your friends over iOS devices or Mac.
How to Set Up iMessage on iPhone, iPad and iPod touch
On iPhone, when your text bubble is blue instead of green, you'll know you're using iMessage instead of SMS. Setting up iMessage on iPhone takes only 3 steps.
1. Go to Settings, Tap Messages
Turn on iMessage and tap "Use your Apple ID for iMessage."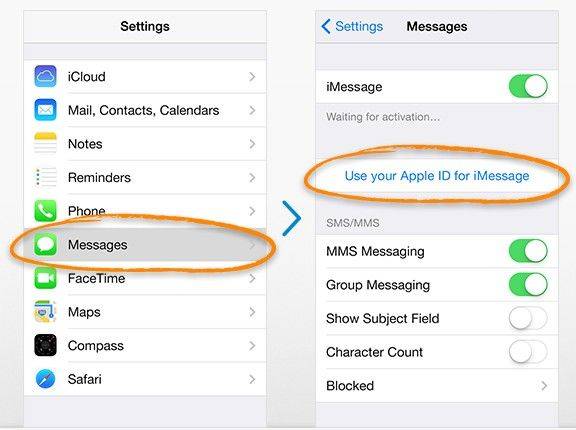 2. Enter Apple ID and Password
Click "Sign In." Any phone number and email addresses associated with your Apple ID will be displayed. Tap Next.
Note: A phone number will be displayed only if you are setting up your iPhone, or if you are setting up another iOS device after you've set up your iPhone.
3. Tap Send and Receive
Choose which email addresses and phone numbers you want people to use to send you messages. Under "Start new conversations from" choose the email address or phone number you'd like to use to send outgoing messages.
If you've already set up other devices for Messages, they'll alert you that a new device has been set up for Messages.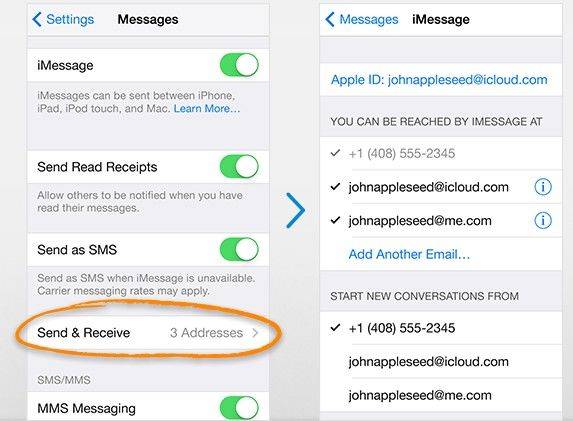 Note
:Steps to set up iMessage on iPad and iPod touch are the same with that on iPhone. Besides, I f your iMessages are lost due to iOS update, factory settings reset, deletion, etc., you can try to recover them with iPhone Data Recovery and
iPhone Data Recovery for Mac
.
How to Set Up iMessage on Mac
iMessage in OS X Mountain Lion and Mavericks lets you pick up chats on your Mac right where you left off on your iPhone, iPad, and iPod touch. You just need to set up and activate it. Just make sure you can connect to the internet and it's totally free.
1. Open iMessage in your dock. If you have never signed into iMessage with an Apple ID you'll be prompted to do so upon first launch. Just type in your Apple ID credentials and submit them.


If you've already signed into iCloud when install Mac OS X, you can just skip this step.
2. Click the new message button to the right of the search field.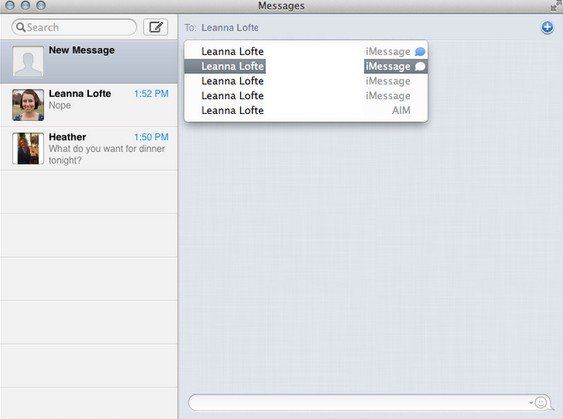 Enter in the name of the person in your address book that you'd like to send iMessage to. You'll notice that some names have blue bubbles next to them and some won't. The ones that do are addresses that you can send iMessages to because they've also enabled iMessage on their iDevices or Mac.
3. Once you've decided whom to send iMessage to, you can start to write your iMessage. Click "Send" when you've finished writing.
Our earlier posts also include how to Clear iMessage chat history on iOS devices and Mac. You could go and have a look in case you need to delete iMessage chat history one day.
Free Download
For macOS 10.13 and below
Secure Download
Related Articles
comments powered by