Apple recently released an iOS update (iOS 7.0.6) to address a bug with its SSL (Secure Sockets Layer) implementation for iPhone, iPad and iPod users. This bug allows strangers who share the same network with you to intercept personal and sensitive information while you are surfing the internet. However, this problem remains in OS X. As a result, we'll talk about how to protect your Mac from SSL bug and ensure that your system is secured.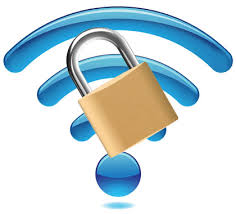 This kind of attack takes advantage of the fact that the latest versions of Mac OS X and iOS do not check the signature in a TLS Server Key Exchange Message, giving criminals the chance to intercept or use your SSL data.
What's SSL/TLS and What's it Used For ?
SSL (Secure Sockets Layer) and TLS (Transport Layer Security) is a pair of networking technologies that establish an encrypted link between your computer and servers. SSL/TLS is used in your web browser and many other places, such as connections with mail clients, calendar servers, and chat servers. In fact you need to use them every time you want to securely exchange information over the Internet. The SSL and TLS technologies not only encrypt information exchanged between clients and servers, but also ensure that the server you're accessing is who it purports to be (preventing things like phishing and man-in-the-middle attacks).
2 Easy Ways to Protect Mac from SSL Bug
You can first check your web browser to see if it has such issue by with GoToFail. And then use the following suggestions when using internet connection.
Avoid untrusted networks: This problem only exists when the attacker is on the same local network as yours. For this reason you'll place your information in a dangerous place if you are using a publicly-accessible network such as those at cafes, restaurants or libraries. You need to be extremely careful especially when you're doing online transactions or dealing with other sensitive data. Be sure to use a secured network when you exchange sensitive information online.
Make sure your Wi-Fi network uses WPA2 security active: This means that you need to enter a password when connecting to the router, though you will still want to double-check the network is using WPA2. While this alone is not a guarantee of protection or security, it does lower the likelihood that a nefarious character is on the network. If you use a network without a password, you are likely to open doors for risks and danger. If you do have your own Wi-Fi routers, you should know that WEP is outdated and insecure, always use WPA2 security for Wi-Fi passwords.
Be sure to use these protection measures. More importantly, install the appropriate security update for OS X right away when it has been released. If you're facing with other problems when using OS X Mavericks, the post Top 5 Troubleshooting Tips for Mac OS X Mavericks might be of some help.
Free Download
For macOS 10.13 and below
Secure Download
Related Articles
comments powered by