MacBook Pro moves further ahead in power and performance with the latest-generation Intel processors, all-new graphics, and faster flash storage. However, you might still be unfamiliar with many useful tips and tricks about MacBook Pro. Here are top 6 amazing tips for MacBook Pro which could make your life with MacBook Pro a lot easier.
Tip 1 : Run Windows OS on MacBook Pro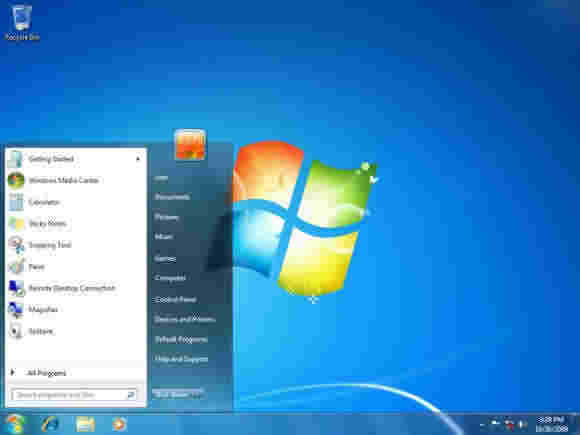 Though you've already have Mac OS X on your MacBook Pro, sometimes, whether to play the latest games or run some niche piece of software that has no Mac equivalent, you have to install Windows OS on Mac. You can either run Windows alongside OS X with a virtualization app such like VMware Fusion and VirtualBox. Or else you can partition your hard disk, so that you could install Windows on MacBook Pro. This could be achieved by using Boot Camp Assistant, a tool you can find in your Utilities folder.
Tip 2 : Quickly Open Folder
You may need to go to Folder on MacBook Pro from time to time. You may need to go to Folder on MacBook Pro from time to time. You may need to go to Folder on MacBook Pro from time to time. Just hit Command + Shift + G in the Finder, which is the fastest way to navigate deep into your OS X file system.
Important:
If you find files on your folder are missing or deleted by mistake, you can use a data recover tool to
recover deleted files on Mac
.
Tip 3: Connect to the internet through iPhone
With your iPhone, you are allowed to share its 3G or 4G mobile broadband connection with other devices (though this must be allowed by your network operator), making it perfect for getting your Mac online wherever you are. You can share the signal through Wi-Fi, Bluetooth and USB. To enable this, you should turn on the iPhone's Personal Hotspot option in Settings. Then pair them both over Bluetooth, manually connect them using a USB or select the Wi-Fi network created by the iPhone in the Mac's Wi-Fi options and enter the password.
Tip 4: Make iBook Notes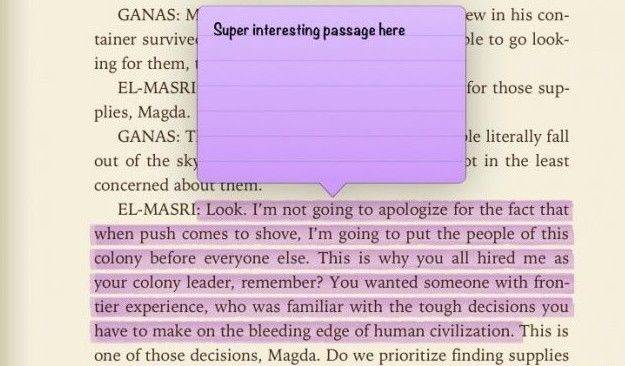 All the features of iBooks on iOS devices are also available on your MacBook Pro as well as other Mac computers. For instance, the most useful one might be the ability to add notes to your iBooks as you read them. Just select a portion of text and click "Add Note" in the popup that appears after selecting some text. This will automatically highlight the selected text, and give you a sticky note to begin typing your notes. Press Command + 4 to open the Notes panel to quickly view all highlights and notes.
In addition, you can easily transfer PDF to iPhone if you want to read the PDF files on your iPhone instead of your computer.
Tip 5: Capturing Snapshot or Print Screen
On Windows computer, you have "PrintScreen" button that provides you an easy way to capture a snapshot of the page which MacBook Pro lacks. However, you can easily grab snapshots of your MacBook's screen by pressing "Command+Shift+4" simultaneously. As soon as you hit these keys, a square icon appears on your screen. You only need to drag the square across the screen to capture and save it to your hard drive.
Tip 6: Send Maps to iOS 7 Devices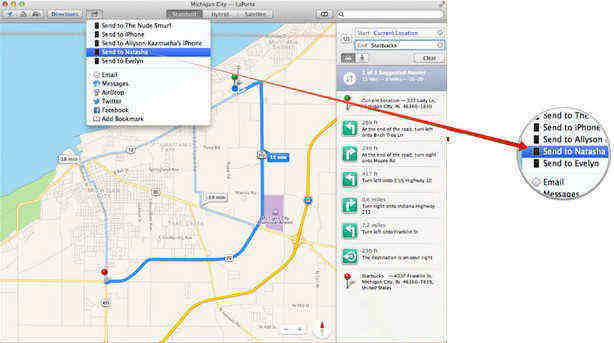 With iOS 7 you can now send Maps from your MacBook Pro to your iPhone and iPad (your iPhone and iPad should be compatible with iOS 7) with ease. Open the directions or Map to a location that you wish to share, then select File > Share > Send to Device. In a few seconds, your iOS device will get a notification that the Maps app has received the map from your Mac.
Hopefully, these tips and tricks could help you better enjoy your MacBook Pro. Obviously, there are more than 6 tips for your MacBook Pro. Feel free to add and share your special tips in the comment area.
Free Download
For Win 10/8.1/8/7/XP
Secure Download
Free Download
For macOS 10.13 and below
Secure Download
Related Articles
comments powered by