Most iPhone users have been caught up in a situation where iPhone won't turn on. Even if you press the power button for many times, the iPhone just displays a black screen. Actually, for most of the times, you do not need to buy a new iPhone. This is usually just a simple problem to resolve.
Why iPhone Won't Turn on
When iPhone won't switch on, there might be various cases: iOS10/9/8/7 has suffered an unusually severe crash and needs the device to be hard rebooted, or the iPhone is just dead and needs the battery to be charged for a while before it can be used again. Of course there are other situations that could cause the trouble as well. Whatever the situation is, you could try to use the tips below to get your iPhone back to life. The methods are applicable to all models of iPhone including iPhone SE, iPhone 6s/6s Plus and iPhone 6/6 Plus.
Note
: These troubleshooting tips could be applied to iPad and iPod touch as well. If you are sure that the iPhone has encountered major damage, and is unable to recover, still you can use
iPhone Data Recovery
to get data on iPhone back to your computer.
Solution 1. Charge the iPhone for a While
If your iPhone is at a very low battery, the iPhone won't turn on. That's because it's using its remaining battery to preserve your data and settings. You could follow the steps below to charge your iPhone:
1. Connect your iPhone to the USB charger and connect it to a wall outlet for at least 15 minutes. Or you could connect it through USB to a computer for at least 25 minutes.
2. After charging for a while, try turning your iPhone on as usual while the device is still connected to a power source.
Editor's advice: Wall outlets typically output more power than the USB ports on computers, thus it's generally better to connect a device to the wall to charge.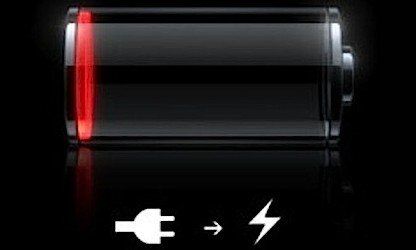 If an iPhone battery is completely drained and very low, then sometimes after 10-15 minutes of charging you will be able to press the power button. And next you'll see a screen with an empty battery and icons showing a cable connected to a power source.
When iPhone displays you the above screen, it means that your iPhone needs to charge longer before it can be used again because the battery is completely dead. It's highly suggested that you leave iPhone charged for 4+ hours.
Solution 2. Force Dead iPhone to Reboot
When iOS has crashed or is frozen, it sometimes manifests as an unresponsive iPhone with a black screen that appears dead because it isn't responsive to anything. And iPhone cannot be turned off or won't restart. If this is the case, you could try to force iPhone to reboot by pressing Power and Home buttons. Below are the detailed steps to get the dead iPhone back to life.
1. Hold down the Power button and the Home button on the bottom center of the front of the iPhone at the same time for at least 10 seconds.



2. In many cases, the Apple logo will then appear and the phone will boot up.
n case the Home or Power button fails to work, there's still another way to force iPhone to reboot. The freeware Tenorshare ReiBoot allows you to reboot iPhone using recovery mode. Just download and launch it on your computer. Connect iPhone to the conputer as well. Then press "Enter Recovery Mode" and then "Exit Recovery Mode". Your iPhone will restart in less than one minute.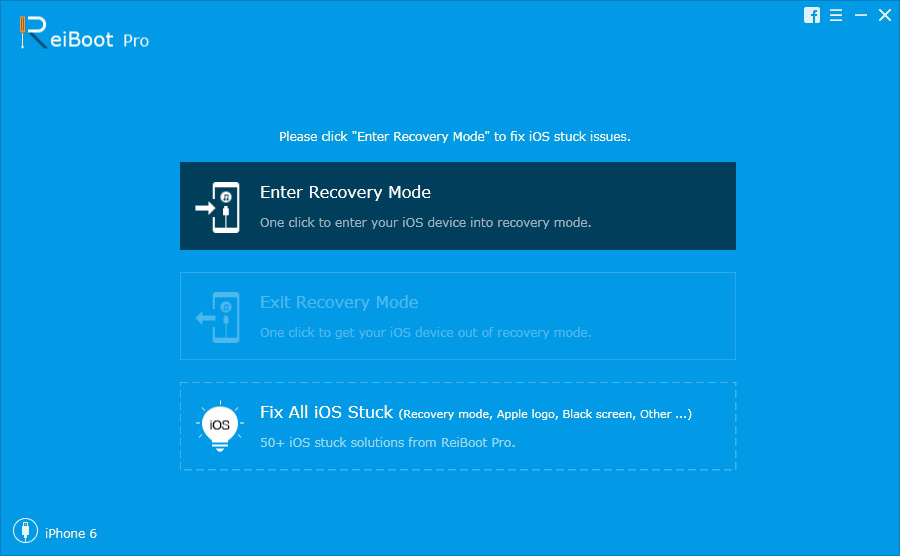 This is the easiest to determine and to resolve since it doesn't even require waiting for the iPhone to charge, and you'll know instantly if this method works. You may find the steps above are similar to those of entering iPhone DFU mode. Actually, they differ a lot. You can check detailed steps about how to enter DFU mode here.
Solution 3. Other Tricks for You if iPhone Still Won't Turn On
If you've tried both the solutions above, but iPhone still won't turn on, possibly you are facing one of the problems below:
1. The battery is completely dead and won't take a charge.
2. The USB charger is not functioning well or is defective and not adequately charging the iPhone. This is especially common if you're using cheap third party cables.
3. iPhone is broken. For example iPhone has been exposed to severe elements, improperly treated liquid exposure or iPhone is water damaged.
4. The iPhone is defective. This rarely happens, but it does happen, and Apple will typically swap such iPhones out for free.
The first 2 problems are easy to deal with. For the last 2, if iPhone is not under the warranty service period, you will have to pay for money for the fix. When such tragedy happens, you not only lose money, but also lose important data on iPhone probably. Thus you'd better back up iPhone data to computer for safety concern.
Free Download
For Win 10/8.1/8/7/XP
Secure Download
Free Download
For macOS 10.13 and below
Secure Download
Related Articles
comments powered by