It's quite convenient and easy to use Google to store your contacts, especially when you are using more than one of the services Google provided. If you're intended to have all your Gmail contacts on your iPhone, then this article is the one that you need right now. You'll find tutorials on how to sync Google contacts on iPhone with CardDAV.
What is CardDAV
CardDAV is an address book client/server protocol designed to allow users to access and share contact data on a server. It's built around HTTP-based WebDAV protocol and uses vCard format for contact data. The open protocol is announced in August 2011.
Using CardDAV to sync your iOS Contacts means that "you'll be able to edit, add, and remove contacts from your device and keep them in sync everywhere you use them".
To download this tool, you can go to Google Play.
How to Sync Google Contacts to iPhone with CardDVA
As long as you have downloaded CardDAV to your PC, you can then follow the steps below to sync iPhone contacts with Google.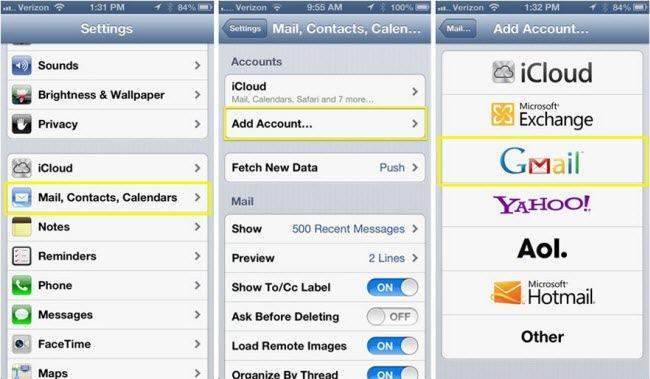 Note: Syncing via CardDAV is only available over SSL for Apple devices so you'll need to enable this option by opening the CardDAV account you established under the Mail, Contacts, Calendars section in Settings.
1: Go into the Settings app on your device.
2: Next, scroll down to "Mail, Contacts, Calendars" and tap on it.
3: Under the "Accounts" section at the top of the screen, tap on the row labeled "Add Account…"
4: Select "Other".
5: Select "Add CardDVA Account".
6: Fill out the following account information:

Server: Enter "google.com"
User Name: Enter your full Google Account or Google Apps email address.
Password: Your Google Account or Google Apps password. (If you've enabled 2-step verification, you'll have to generate and enter an application specific password.)
Description: Enter a description of the account (e.g. Personal Contacts).

7: Tap on "Next" in the top right corner.
When the setup is completed, open the Phone or Contacts app, your Google contacts will appear in the list. This group is now in sync with Google and will update when contacts are added or changed on either end.
Possibly you may lose contacts on iPhone because you press the wrong button, fail to jailbreak iPhone, etc. In such cases you can rescue all iPhone contacts by using Tenorshare iPhone Data Recovery, an user friendly tool that helps you recover contacts, photos, text messages and other files from your iPhone 5, iPhone 4S, iPhone 4 and more.
Free Download
For Win 10/8.1/8/7/XP
Secure Download
Free Download
For macOS 10.13 and below
Secure Download
Related Articles
comments powered by