For many music fans, the songs on their iPhone or iPod are a big fortune. However the music can get lost or deleted because of iOS updates, factory settings reset, synchronizing with a different iTunes music library or by changing iCloud sync settings and storage.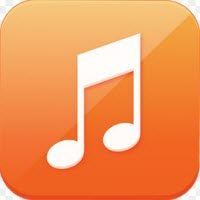 In fact, it's possible to recover iPhone, iPad and iPod music so long as the music is still located on a previous iTunes or iCloud backup.
Warning: Both of the following methods will make you lose any information that had been saved to your iPhone, iPad or iPod after your last iTunes or iCloud backup. Think carefully before you get started.
Method 1: Recover Music by Syncing your Device with iTunes
iTunes backup doesn't contain your music, apparently you can't rely on iTunes backup to get back lost music. However if the songs are deleted from your iPhone, iPad or iPod, but still appear on your computer's iTunes application, you can restore them by syncing your iPhone, iPad or iPod with your computer.
Plug your iPhone, iPad or iPod into the computer on which your music is stored and allow it to synchronize.
Select the tab on the left side of the iTunes program on your computer that shows your device name to open an iPhone, iPad or iPod menu which will allow for a customized synchronization of specific songs, artists, playlists and more


Method 2: Recover Music from iCloud Backup
If you have a recent iCloud backup to restore from, you can recover iPhone, iPad or iPod music from iCloud backup. iCloud Backup does not back up music that you did not purchase from the iTunes Store. As a result, restoring from iCloud backup can only get back the purchased music. Here's how.
On your iOS device, go to Settings > General > Software Update. If a newer version of iOS is available, download and install it. Make sure you have the latest iOS on your iDevice.
Go to Settings > iCloud > Storage & Backup, then look at the bottom of the screen for the message Last Backup, followed by the date of the latest backup.
Go to Settings > General > Reset, then tap "Erase all content and settings".



In the Setup Assistant, proceed to "Set up your device", tap Restore from a Backup, and then sign in to iCloud.
Proceed to "Choose backup", then choose from a list of available backups in iCloud.
Recovering iPhone, iPad and iPod music is quite different from recovering other items. If you need to recover other contents from iPhone such as contacts, notes, text messages, photos and more, you can just use the iPhone Data Recovery for Mac software which requires only several clicks of your mouse.
Free Download
For macOS 10.13 and below
Secure Download
Related Articles
comments powered by