iPhone 5S, which went on sale September 20, features a fingerprint sensor in its Home button for added security and faster login. What exactly can finger print do for iPhone 5S users? Is the Touch ID safe enough? All your questions will be answered in this post.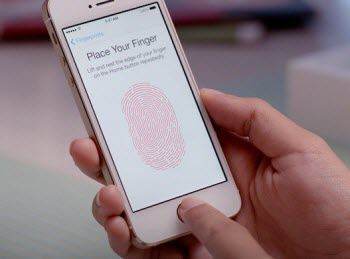 How Does the Touch ID Finger Print Senor Work?
With the new fingerprint sensor known as "Touch ID", users are able to make the iPhone recognize fingerprints and even use that information to authenticate App Store purchases.
To start, iPhone owners will have to unlock with a passcode if they either reboot or haven't unlocked within 48 hours. Apple says this prevents hackers from simply biding their time while they look for a workaround. Legitimate users also need to keep their hands dry, as the reader doesn't work well with fingers covered in sweat and other liquids.
The Touch ID sensor essentially takes a picture of your fingertip. And keeps record of the fingerprint confined to the iPhone and not on an external server such as iCloud and iTunes. Apple said that the sensor could recognize your fingerprint better each time you use it. To improve the resolution of the scan, it also scans sub-epidermal layers of the skin. A user can set up more than one finger in Touch ID. These prints are stored and encrypted on the A7 chip of iPhone 5S.
When you unlock iPhone with your fingerprint, the sensor captures the image and software analyses it for the skin indentation pattern on your fingertip, comparing it to the pre-stored data and verifying your identity.
Is Finger Print Secure?
Unlike password, a fingerprint is more secure since it is impossible to guess. While on the other hand it also raises many security concerns. Some people even worry if thieves will cut down their fingers to unlock iPhone 5S when they steal iPhone.
This is not likely to happen, expert confirmed. According to a recent patent filed by Apple in Europe, the sensor implements an RF sensing system that not only accurately captures the ridges of your finger, but also images the live skin below the surface of your fingertip. In another word, the sensor only reads fingerprints on a live finger, not one that's been cut off your body.
This protects you from thieves trying to cut off your finger when they rob you of your phone. What's more, this also prevents people from faking your fingers using the fingerprint they lifted from your phone screen or other places.
I think maybe in the near future, finger print and other biometric authentication will be applied to other areas of our life, for example on our door. Let's just wait for more surprises brought by new technologies !
Free Download
For macOS 10.13 and below
Secure Download
Related Articles
comments powered by