After waiting for one hundred days and several hundred bug fixes, the all-new design iOS 7 is finally available to download. Still, many users are not quite familiar with the new features in iOS 7. Therefore I think it is quite necessary to talk about the new features of iOS 7 and how to use these features.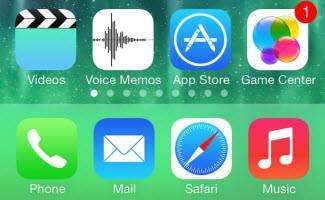 Control Centre
One of the biggest features of iOS 7 is Control Center -- a new dropdown interface that provides quick access to many of the most critical features of your device. Apple's new Control Centre can be opened by swiping from the bottom of the screen. It lets users quickly access Flight Mode, Wi-Fi settings, change the screen's brightness and play or stop music. This menu looks quite like the Notification Menu on the latest versions of Android Jelly Bean.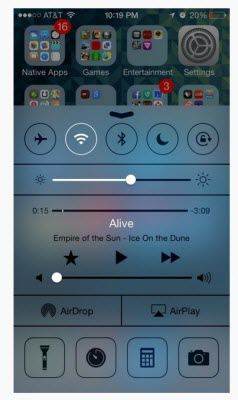 On iPhone, Control Center also provides a flashlight toggle that engages the rear LED flash, as well as shortcuts to the calculator and photo apps. However, the selection of shortcuts cannot be personalized. Therefore if you have more use for Twitter, say, the Calculator app, you're out of luck.
The new quick access Notification Centre shows new mail, missed calls and other notifications, plus a Today view that gives an at-a-glance look at the day ahead. It shows live weather and traffic information, for example, updated in real-time as well as birthdays or coming events.
To open the menu, swipe down from the top of the screen and click Today, All or Missed tabs to see other notifications. The menu can also now be opened while the screen is locked.
Siri
The Siri on iOS 7 is now on-hand to answer even more questions if you know how to ask correctly. New for iOS 7 Siri can also search Twitter or find pictures with the words "Find me images of …".These search answers will now be returned from Bing, rather than Google, and although you can't change the default search engine, you can use your provider of choice by prefacing your query with their name. For example "Google where is the newest restaurant" or "Yahoo what's the weather like today in Tokyo."
Frequent Locations
As reported in August, Apple has added a Frequent Locations feature which could be enabled and disables in Settings. You can enable this feature by gonging to Settings > Privacy > Location Services > System Services > Frequent Locations.
Frequent Locations is part of a wider Apple feature called Improve Maps set up to make the device's built-in mapping technology more accurate. The maps created using Frequent Location can be used by people to see where they have been and the locations they visit most often. Apps such as Foursquare can track locations in a similar way. The only difference is that thus only happens when a user actively checks-in.
The Frequent Location feature is criticized by some people. However, Apple justify itself that this is to enable Improve Maps, and it needs to collect the GPS coordinates obtained through the Frequent Locations feature on your device and correlate them with the street address associated with your Apple ID.
AirDrop
Apple users are thrilled that AirDrop is now not only confined to Mac. iOS users can also enjoy transferring files with AirDrop wirelessly. On Mac, AirDrop was a simple drag-and-drop solution, but on iOS, the system is a bit more complex. Photos, videos, contacts, and any other sharable data can be shared to another iOS 7 device via AirDrop. You can easily manage AirDrop from Control Center. To protect privacy, you can set your device detectable to any nearby user, only to those in contacts list, or even disable the feature entirely.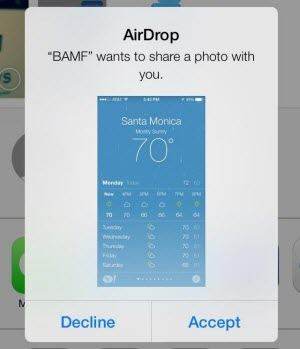 If you're about to transfer a file within the share interface you'll find nearby users. You can select multiple users as recipients. After the recipients confirmed the transfer, the file transferring will start. I've tested the AirDrop transfer and it only takes seconds to transfer a photo. However, you should know that this transfer tool only works on iPhone 5 or later.
Note: If you press the wrong button and delete the photos or other files you want to share, just use iPhone Data Recovery for Mac to restore the deleted files.
iTunes Radio
iOS 7 also introduces a Pandora-like feature called iTunes Radio. Just like Pandora, users can play music based on a specific artist, genre, or song. The service is completely free but if you want to be free from the occasional ad and skip more than the selected number of songs, you have to pay some money. Within the app, you can purchase any track from iTunes.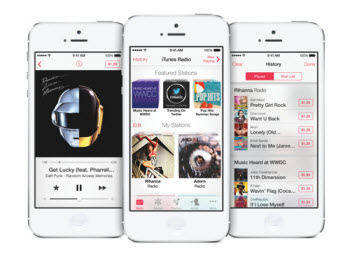 With so many wonderful features in iOS 7, you must want to have a fresh taste of these features by yourselves. If you haven't upgrade to iOS 7, read the post How to Upgrade to iOS 7.
Free Download
For macOS 10.13 and below
Secure Download
Related Articles
comments powered by