Apple allows users to take amazing photos and videos with the camera function. You can easily share the images to Facebook, YouTube and other social media. However, this is not the same with iPhone videos. If you want to share videos from iPhone, just take a look at methods introduced in this post.
1. Share Videos via iPhone Camera Roll
You cannot transfer purchased iPhone videos to computer via iTunes, but you can share iPhone videos to YouTube and other social media. Just open a video in your iPhone Camera Roll, and then tap the share button, you can share that video via Mail, Messages, and YouTube.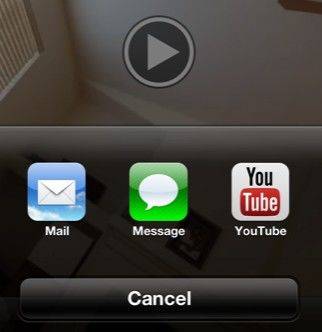 2. YouTube Capture
The YouTube Capture is a free app that allows you to shoot video directly from within the app, and then upload your captures to your selected YouTube account. This is quite a handy tool if you happen to use YouTube to show off your videos.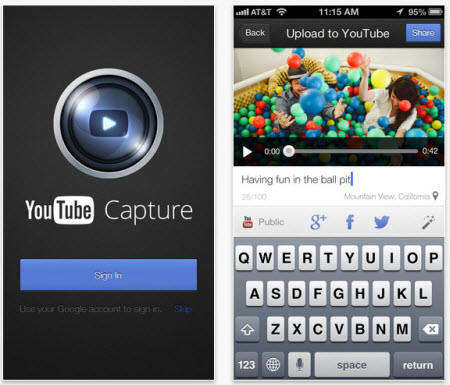 3. Instagram
The video-sharing feature of Instagram is been added only recently. With this feature Instagram lets you liven up your video shares with filters, and crop your own mini-videos to 15 seconds. Instagram video lets you delete "scenes" or sub-movies, but it doesn't let you use videos already in your Camera roll. In addition, you can use Instagram to change the focus while shooting videos.
4. Dropbox Automatic Camera Upload
The free app Dropbox has a feature that allows uploading videos and photos in your iPhone. Download the latest version of the iPhone Dropbox app and sign into your account. Tap the Preferences settings in the app and select Camera Upload. Dropbox will then automatically start copying all the photos and videos on your iPhone to a Dropbox folder in your account named Camera Upload. It will do this again with new non-uploaded photos and videos each time you open the Dropbox app.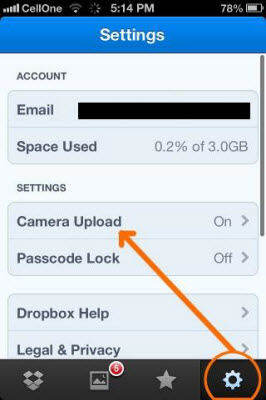 Note
: If you deleted or lost videos from iPhone, there's no way to share these iPhone videos. Try
iPhone Data Recovery for Mac
which will help you restore videos both from iPhone and iTunes backup.
5. Google+ Instant Upload
If you're a Google+ user, the Google+ iPhone app has an Instant Upload feature that will automatically sync photos and videos to a private album in your Google+ account. You can choose WiFi or 3G to upload videos. However, remember that your Google+/Google Drive account only allows for 5GB of free space.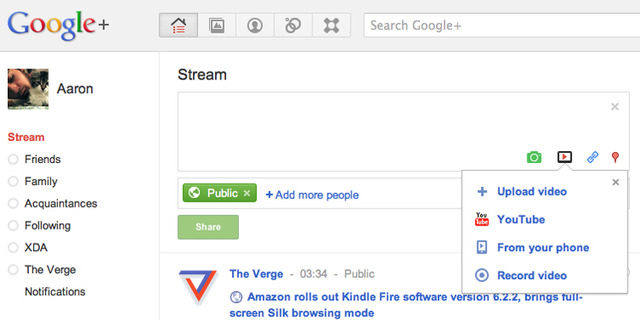 If you are looking for a tool so that you can covert videos to different format and watch them on your iPhone, iPad, computer, PSP or other devices, try Video Converter for Mac.
Free Download
For macOS 10.13 and below
Secure Download
Related Articles
comments powered by