Top 5 iPhone Apps to Make Free Calls
With great iPhone apps, you can do almost anything you want: connecting and sharing with friends with social network apps like Facebook, guiding you to your destination with Google maps and other maps, offering new ways to relax with gaming and videos apps, etc. Besides all those apps, there are also iPhone apps to make free calls. We've picked top 5 apps that could make free calls on iPhone for your choice.
Note: The apps below enable you to make phone calls on iPhone free of charge. Just make sure you have Internet connection while using these apps.
1. FaceTime
With Apple's FaceTime app, you can easily make free calls with friends. FaceTime also allows for "video chats" which allows you to see the one you are calling. When you call them, it's just like that you are talking with them face to face. You can check How to Use FaceTime on iPhone, iPad and iPod touch if you are interested. No need to download the app, as it should be in your iPhone.
2. Skype
Apple has FaceTime for iOS 10/9/8/7 device and Mac users to make free phone calls. However, FaceTime can only be run on iPhone, iPad, iPod touch and Mac. If you are to call a friend who has an Android device, you can give Skype a shot. The interface is simple and usable, enabling anyone with a Skype account to make free calls to other Skype users and cheap calls to anywhere in the world. If you're on Pay and Go, this is particularly handy, but the app also enables iPod touch users to utilize their devices for calls.

3. Viber
When you choose to use Viber fffor free phone calls, you will find that the app will integrate with your iPhone contacts. This means that you do not necessarily have to sign up for Viber service. Neither do you need to import contacts to Viber one by one.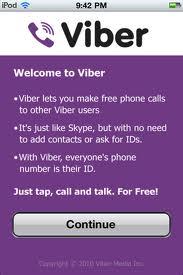 4. NetTalk
NetTalk normally allows its users to call all the landlines in Canada and the U.S for free. The call quality of this app is excellent. Besides it saves you the trouble of setting up on part of the users.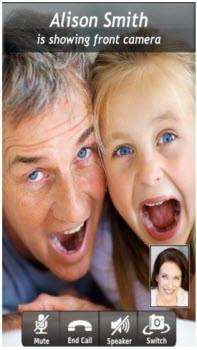 5. TalkBox
With TalkBox, you can just push the button to communicate with friends or family, which is similar to voice SMS. TalkBox runs quite smoothly and you're less likely to encounter any problems while using it on your iPhone. The app offers a bunch of other features as well. These features include: click photo transfer, group chat, conversation history and sharing your conversation on Facebook.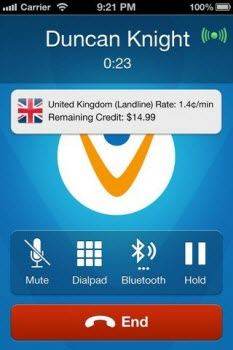 Most of the above apps are also available for iPad and iPod touch. If you have other ways to make free calls on iPhone, let us know by leaving a comment.