The latest update of Apple's software, iOS 7.1, is supposed to bring iOS device users a lot of new features like CarPlay, improved finger print scanner on iPhone 5S and a few bug fixes. However, the update is not all smooth. Many iPhone 5S users complain about the iPhone 5S Touch ID issue after updating to iOS 7.1.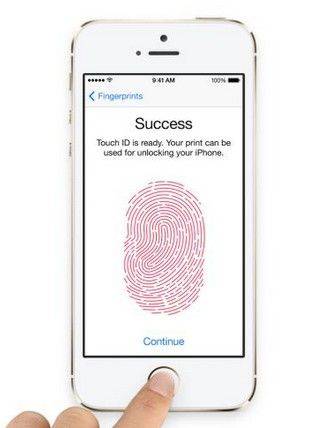 This issue includes a complete failure of the Touch ID, the mysterious disappearance of saved fingerprints and difficulty producing a match among others. Here are 3 possible methods for you to fix the iPhone 5S Touch ID issue.
Method 1. Check if iPhone Unlock is Enabled
It seems that iOS 7.1 would have turned off the iPhone Unlock option for some users. For this reason, the first thing you should do is check whether the iPhone Unlock is enabled. This can be found under the Touch ID & Password section of the Settings app.
Method 2. Erase all the Fingerprints and Add Again
The next thing that you can do is to remove the saved fingerprints from the Settings app and add them on your iOS devices(It can work for the high version iOS 10/9/8/7) again. You can follow the steps below:
Go to Settings.
Tap on Touch ID & Passcode.
Enter the Passcode when prompted.
Tap on any fingerprint and then tap on Delete Fingerprint. Repeat this until all your fingerprints are removed.



Now, tap on Add a Fingerprint and finish the process of the adding the fingerprint again.
Method 3.Restore iPhone 5S from Previous iTunes Backup
If the issue persists, try restoring your iPhone 5S from a previous backup.
Connect your iPhone 5S to iTunes through computer.
Choose your iPhone in the top right corner. On the main iPhone summary screen, click on Restore iPhone...
Choose whether or not you'd like to back up your iPhone first in the next pop up. If you back up to iTunes, select Back Up. If you've already backed up to iCloud you can click on Don't Back Up.
On the next popup click on Restore and Update. For the reset, you can leave all to iTunes.
Have other issues after updating to iOS 7.1?
For problem like contacts are gone, you can check How to Recover iPhone Contacts.
For problem like iPhone battery drain, maybe you could get some insights from the post How to Fix Battery Life Issue with iOS 7.
Free Download
For Win 10/8.1/8/7/XP
Secure Download
Free Download
For macOS 10.13 and below
Secure Download
Related Articles
comments powered by