Most people use both their Android phone and Gmail to save contacts. Have you ever been aware that you can easily sync Android contacts with Gmail?
Note: By synching contacts between Gmail and your Android, you can keep your phone, Google+ contacts and all the other profiles synced with your Gmail Account, the one you're using the Google Play Store and with all the other Google services.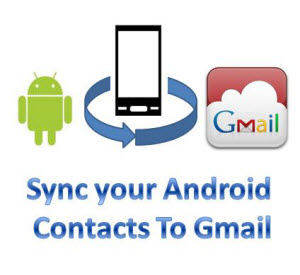 Why Sync Android Contacts with Gmail
Syncing contacts with Gmail account is quite necessary when you want to root/ update the firmware of your Android phone. As you know, during Android rooting, factory reset or firmware update you're in the risk of damaging data on your phone. The data such as text messages and contacts could get corrupted or lost. However, if you sync the contacts in your Android phone with your Gmail account successfully, the data loss tragedy could be avoided.
If you forgot to sync contacts to Gmail from Android, and lost contacts after rooting, factory reset, etc., what should you do? Still, you can rely on Android Data Recovery to recover lost contacts as well as text messages, photos, videos and more directly from your phone.
How to Sync Android Contacts with Gmail
Make sure your Contacts are linked with the Gmail Account before you start the sync. To do this, you need to:
Open Contacts on your Android phone.
Press the Menu/ Settings button.
Select "Merge with Google" and then confirm.
When you get a pop-up message notifying you that the account is been successfully added, you can start the process of syncing Android contacts with the Gmail account:
1. Make sure that you have Gmail installed on your device.
2. Open the App Drawer > Settings > Accounts and Sync.


3. Enable the Accounts and syncing service.
4. Select your Gmail account from the e-mail accounts setup.
5. Enable the "Sync Contacts" option.


6. Tap "Sync now" and wait until all the phone contacts have been successfully synchronized with your Gmail account.
With all these done, open Gmail in your computer's web browser and click the Gmail text link listed on the upper left side of the Gmail profile. Select Contacts and then you should see a page that saves all the contacts on your Android phone.
If you lost contacts on Android and you haven't synced Android contacts with Gmail before, you can only recover with Tenorshare Android Data Recovery.
Free Download
For Win 10/8.1/8/7/XP
Secure Download
Free Download
For macOS 10.13 and below
Secure Download
Related Articles
comments powered by