Android OS Bug Bricks Devices and Wipe Out all Data, Affecting Android 4.0 and Above
Ibrahim Balic, the London-based Researcher, has discovered critical bugs (known as memory corruption bug) in Android OS that has the potential to let "malicious apps" take control of your Android devices and send them into an endless looping spiral that could leave the device unusable or what they call "brick the device".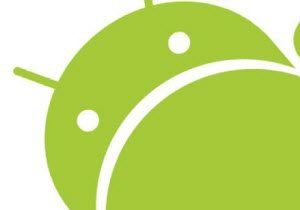 Android memory corruption bug affects Android 4.0 and above
According to ZDNet, the memory corruption bug affects Android 4.0 and upwards and this was reported also by the London-based Researcher Ibrahim Balic. The bug allows a malformed APK file to force Android OS to crash.
The bug can be triggered by setting the application name parameter ('appname') to greater than 387,000 characters. Besides crashing Android devices, it also causes renunciation of services. Balic uploaded his proof of concept file to Google Play to text against "Google Bouncer". Shortly many developers reported that they can't upload their apps to Google's marketplace for several hours.
Tips: Bouncer is a service developed by Google to automatically scan Android Market for potentially malicious software without disrupting the user experience of Android Market or requiring developers to go through an application approval process.
Trend Micro's Mobile Threat Analyst Veo Zhang points out that potential cybercriminals could take advantage of this flaw and build an app containing a hidden Activity with a large label that exploits and crashes your Android devices when it's running, causing the device to crash or reboot. If you try to fix the crash or reboot by using factory settings restore, all data (including contacts, photos and other files) stored in your device will be wiped out.
Android data recovery solutions
Solution 1: Restore from previous backup
Once your Android phone is wiped out and the contacts, photos, text messages, etc. are gone, you can transfer data from your computer to Android devices if you have backed up Android devices in advance.
Haven't backed up Android device yet? Follow steps in the post How to Back Up Android to do a backup.
Solution 2: Use Tenorshare Android Data Recovery tool
The Tenorshare Android Data Recovery tool is specially designed for Android users to recover contacts, call history, messages, photos and more from Android phone or tablet. No matter which Android OS you are running, it will just recover lost Android data for you with speed and accuracy. You can go to the official webpage to download Android Data Recovery.
It's said that Google has already been aware of this vulnerability. It might take some time for Google to fix this bug and improve data security of Android devices.