When you switch from Android to iPhone, you can also transfer data from Android phone to iPhone. This post describes you how to move your contacts, files, photos, and videos from your Android to your iPhone.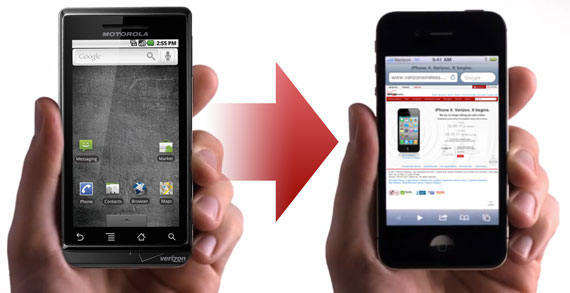 What Kind of Data Can You Tranfer from Android to iPhone
You could transfer contacts, music, photos and videos from Android phone to iPhone. The apps and text messages on your Android could not be transferred.
However, you might find more wonderful apps from Apple store. For the apps which have both iOS version and Android version, you can directly download the iOS version. For the messages on Android, use Tenorshare Android Data Recovery to copy them to your Mac. This will not help you to transfer SMS to iPhone, but you can have a copy of the messages on your computer and view them anytime you want.
How to Switch from Android Phone to iPhone
Already set up and activated your new iPhone? Take also your Android phone with you and follow the instructions below to learn how to switch data from Android to iPhone.
Part 1: Copy Android Data to Computer
In the first place, you'll need to copy data from your Android phone to your computer for future transfer.
Part 2: Transfer Android Data to iPhone
Supposing you've already set up and activated your new iPhone, connect it to iTunes and then do as the rest.
1. Contacts:
To transfer contacts you should first make sure you've set up your e-mail account on your new iPhone. Then, back on your computer, send yourself an e-mail with the VCF file as an attachment. Open the e-mail on your iPhone and tap the attachment, located at the bottom of the message. At the top, tap "Add all contacts". Your contacts will be saved to your iPhone.
Alternatively, you can first sync Android contacts with Gmail contacts and then import the Gmail contacts to iPhone.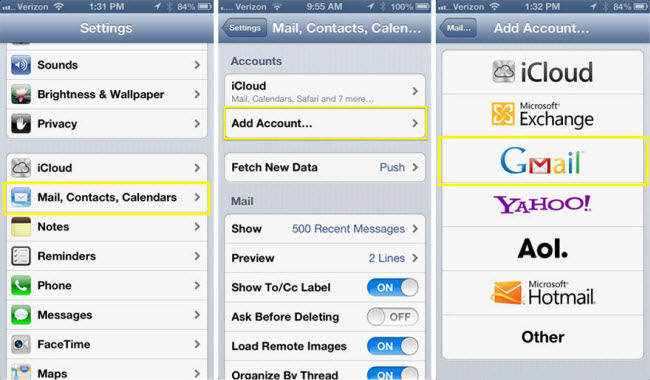 2. Music:
Next, drag the iPhone folder from your desktop over your iPhone's name in the iTunes sidebar. All of your songs will be transferred to your iPhone. The music can be found in your iPhone's Music app. This also works if you need to transfer music from your desktop to your iPhone.
3. Photos and videos:
On iTunes, click on your phone's name in the left sidebar; next go to the Photos tab in the main window. Check "Sync photos." In the drop-down menu, click "Chose folder" and navigate to the Android data folder on your desktop. Your photos will appear in your iPhone's Photos app.
Hopefully these tips could provide you with guidance on how to transfer from Android to iPhone. And since you have switched to iPhone now, you can feel free to download iOS 7 and see what you can get from Apple's latest operating system.
Free Download
For Win 10/8.1/8/7/XP
Secure Download
Free Download
For macOS 10.13 and below
Secure Download
Related Articles
comments powered by