Top 4 Questions on Android Phone/Tablet Factory Reset
You'll need an Android phone/tablet factory reset before you sell your device or set it as a new device. You can even perform a factory reset when your phone can't boot normally. Read this post to learn what factory reset is, when to do a factory reset and how to factory reset Android phone.
Q 1: What is Android Phone Factory Reset
A factory reset is the ultimate cleansing of your Android device. When you perform a factory reset you're essentially wiping out everything you've ever done to the phone or tablet and restoring it back to the basic manufacturer software. It doesn't uninstall any software updates you've received from the phone manufacture, but it does wipe out any core application updates you've downloaded after buying the phone. Or put it another way, factory reset your phone to the state when you bought it.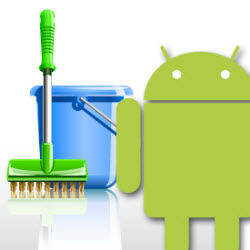 So you might lose some important data after factory reset your Android phone or tablet. In this case Tenorshare Android Data Recovery could help you do the data recovery. Just free download it and have a try.
Q 2: When to Factory Reset Android Phone
If you install a lot of apps and some of them are acting a little mischievous, or maybe something has just gone wrong deep down in the system where you have little chance of fixing it. Wiping the phone clean and starting over is the best overall option sometimes. What's more, if you are about to sell your phone, you must want all your personal data gone before handling the phone to its new owner. And factory reset could just clean up your data in these cases.
Q 3: What to Do before Factory Reset
As factory reset wipes most of your data, it's highly recommended that you do some precautions before doing the factory reset.
Back up any important files to your PC or external storage.
Make sure your contacts are synced with your Gmail account.
Write down a list of apps you may want to reinstall.
Q 4: How to Factory Reset Android Phone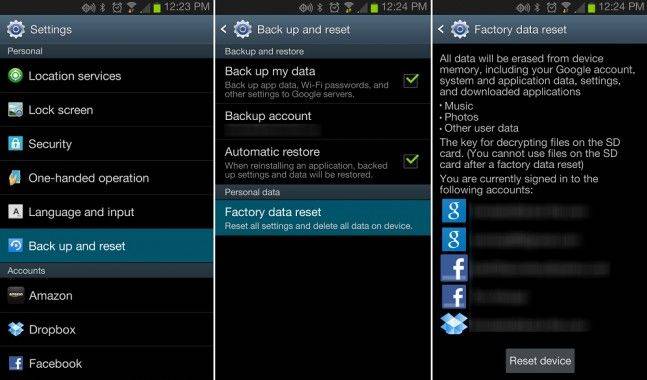 1. Open the Settings menu on your device.
2. Under the Personal category, select "Backup & Reset."
3. At the bottom, you will see "Factory data reset."

Once you select to factory wipe your device, all info will be wiped including contacts (unless they're synced to your Google account), pictures, documents, and everything else. It returns the device to as it was when you just bought it.

4. After selecting Factory data reset, click "Reset phone" to confirm the reset.

Once hit, the device boots into recovery and wipes it clean. After it is done, it will reboot and your device will act as if it is brand new with all of its content gone.
Editor's Note: These tips generally work for all Android phone and tablet running any Android OS such as Android 6.0/5.1/5.0/4.4, etc. But depending on which version of Android you are running, the Reset option could be under a subcategory in the Settings menu. For example, for Gingerbread users, the option to factory reset a device is under the "Privacy" settings menu.