Google Seeks Patent for Pattern Unlock that Launches Specific App through Pattern
The pattern unlock feature has been a unique feature for Android for quite a long time. It seems that recently Google is going to add some spice to this feature and allow users to directly access apps by drawing different patterns.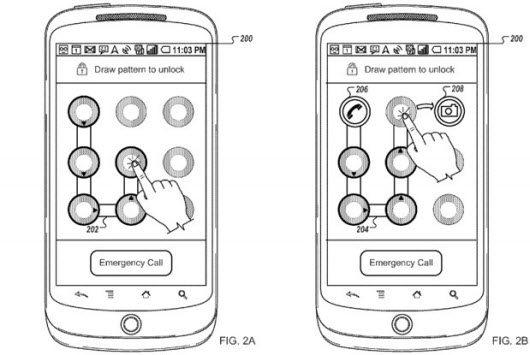 What's this Patent about?
The original pattern unlock feature helps users to keep privacy and ensure data security, however, this also means users have to give up app shortcuts. With Google updating this technology, Android phone owners could complement a basic pattern unlock with multiple customizable patterns that launch specific apps, such as the message or dialer. For instance, swipe two left, three up, and one right, the phone will automatically open Facebook. Or, tap around the pattern perimeter to immediately send a text message.
This new technology has been filed by the US Patent and Trademark Office on Tuesday in a document named "Alternative Unlocking Patterns". According to the patent, Google imagines a way to open applications, check for missed calls, snap a photo, or perform other actions by simply drawing a different pattern.
Is this Way to Unlock Android Safe?
The document noted that "The stored unlocking patterns are associated with respective actions that are performed upon completion of the respective unlocking patterns". It also said that "The unlocking patterns are associated with a same level of unlocked security access to the computing system. The computing system responds by unlocking the computing system and performing the action that is associated with the matching unlocking pattern." We could see from the quotes that this is a pretty safe way to unlock Android devices.
Then on what devices will this technology be implemented? Google doesn't offer further information. We could take a wild guess that there is a good chance that the future Android operating system updates could come with this new feature. Till then answer will be revealed.
Extra Tip: Lost Data on Android? How to Recover Android Data
For many Android users, the data on their Android devices means a lot. Quite a few people cannot afford to lose the contacts, messages, photos and other data on their Android. When lost data on Android, is there any remedy or data recovery solution? Android Data Recovery might be the tool you need. You can use it to recover photos, videos, contacts, SMS and other files from all brands of Android devices. Sounds pretty cool, right? Just download it to your computer and see if it works for your Android device.