A lot of people have been accustomed to taking photos with their Android phone. However for this or that reason the photos on your Android phone could get deleted or missing. Would you like to know how to recover photos from Android phone when a good number of pictures that you have stored in your Nexus 5, Galaxy S4, HTC One or other devices get mysteriously wiped off?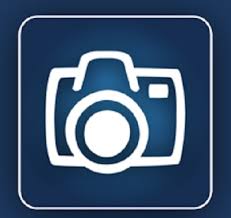 You have a big chance to retrieve deleted photos from android phone using Android Data Recovery, a third party software tool.
1. What Could Android Photo Recovery Do for You
Android Data Recovery is an easy yet powerful application for Android phone photo recovery. It supports to recover photos from all Android phone on the market, as well other data such as contacts, text messages, call history and videos. The chart below shows some of the main Android phones that Android Data Recovery supports.
| | | |
| --- | --- | --- |
| Samsung Galaxy Note 4 | HTC One | Sony Xperia Z |
| Samsung Galaxy S5 | HTC One max | Sony Xperia Z1 |
| Samsung Galaxy S4 | Galaxy S Blaze | Samsung Galaxy Note 3 |
| Samsung i9300 | Samsung Focus I917 | Samsung Galaxy Exhibt |
| HTC One V | HTC One SV | HTC One X+ |
| HTC Desire X | HTC One S | Sony Xperia TL |
| Moto X | HTC Desire C | Motorola DROID RAZR M |
| Motorola DROID RAZR HD | Motorola DEFY XT | Motorola XT886 |
| Motorola DROID RAZR | Motorola ELECTRIFY M | LG Optimus F9 |
| LG Optimus G | LG Optimus F7 | … |
2. How to Recover Photos from Android Phone on Windows
Using Android Data Recovery to recover photos from android phone takes you only several minutes and no professional skills is needed.
Preparations: You need to prepare your Android phone and its USB cable, a computer that you can download and run Android Data Recovery. If your USB cable is lost or the USB port is damaged and you can't connect your Android phone to PC, choose Android Data Recovery Pro instead. The pro version allows you to connect via Wi-Fi.
Step-by-step Guide:
For those who only want to recover deleted photos from Android, check "Only display deleted items". This could save you some time. In addition, you can also use Android Data Recovery to recover contacts, text messages, etc. from your Android phone, which requires the same steps.
3. How to Recover Photos from Android Phone on Mac
You might have noticed that Android Data Recovery software is a Windows-based tool. What if my computer is running Mac OS X? In this case Card Data Recovery for Mac would be a good shot. No matter you're running the latest Mac OS X 10.9 Mavericks, 10.8 Mountain Lion or earlier, you can feel free to download it to your Mac without worrying about compatibility issue. Here are steps to follow:
Select recovery mode
Select target drive and file types to scan
Preview and select needed photos
Hopefully the information above could help you if you lost photos from Android phone. The last but not the least, back up important photos on your Android phone to your computer or external storage devices in case of data loss tragedies.
Related Articles
comments powered by