Samsung and Apple are the top 2 giants in smartphone market with Samsung Galaxy S4 and iPhone 5S being their flagship device accordingly. Released in last April, Galaxy S4 remains popular. This might be contribute to the fact that Samsung Galaxy S4 is a real life companion and can do a bunch of things that iPhone 5S and other smartphones can't do, which are the reasons to buy Samsung Galaxy S4 instead of iPhone 5S. Let's have a look!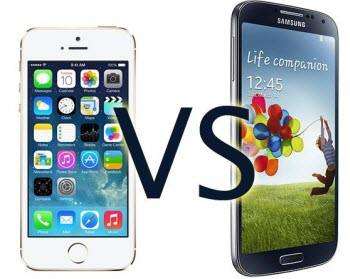 1. NFC (Near Field Communication)
Galaxy S4 is equipped with a near field communication (NFC) chip that allows your phone to communicate with other devices through NFC. That's to say you can use your phone to make mobile payments, swap content like photos between phones just by tapping them together, or pair your phone with a stereo with a tap. With NFC, your phone is not only a device to keep in touch of others, but also a companion that assist you in doing other stuff.
2. Extra Storage
Worry about lacking of storage on your phone? You can add extra storage to your Galaxy S4 if you insert a standard Micro SD card. They're pretty cheap too. You can add an extra 32 GB of storage for about $20. Obviously, the Galaxy S4 costs less than iPhone 5S with the same storage.
Ever deleted valuable data on your Samsung Galaxy series to free up space by mistake? The post How to Recover Deleted Contacts, Text Messages, Photos from Samsung Galaxy offers you a way to recover lost files from your phone.
3. Remotely Control Your TV
It has a built-in infrared blaster that can be used as a universal remote to control your TV. (The IR blaster is that little black dot at the top of the phone.) The phone also has a special app that pulls in data from your cable or satellite provider and can suggest shows you may like to watch.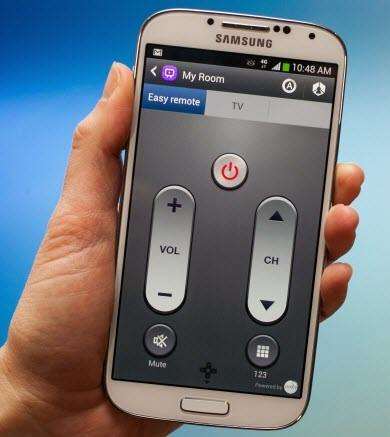 4. Replaceable Battery
No smartphone has a perfect battery, so it's nice to have the option to replace it if you're running low on power. Samsung Galaxy provides a replaceable battery, which is a great help for some people, especially those who goes on business trip constantly.
As for iPhone 5S, many users running iOS 7 report that their battery drains to fast. Check How to Fix iOS 7 Battery Drain if you're interested.
5. Group Play
Speaking of file sharing, Galaxy S4 has the Group Play app. And it allows the S4 users to stream songs, share photos and other media, and play group games with others at the same time when they also have compatible devices. The iPhone 5S will enable a user to share and swap contact information, links and photos and other files with Dropbox, though not as powerful as Samsung S4's Group Play app.
6. 5-inch Full HD Display
Thanks to the 5-inch Full HD Super AMOLED (1920 x 1080) display, Samsung Galaxy S4 can play full 1080p HD video, which is something that iPhone 5S and many other top-tier smartphones can't do.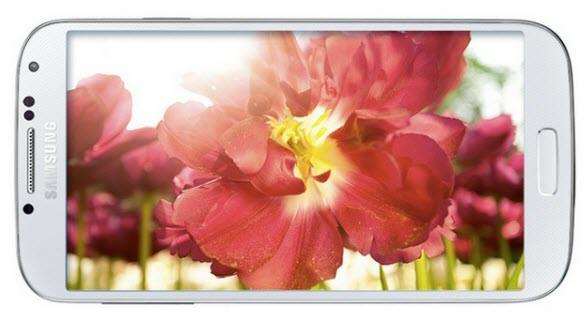 7. Smart Stay
Smart Stay keeps your Galaxy S4's display lit while you're looking at it. It can detect your eyes using the front-facing camera. This is a very useful feature because it can prevent your screen from going dark while you're reading something.
8. Sync with Samsung Gear
Samsung Galaxy S4 is one of the only devices that can sync with Samsung's new smart watch, the Galaxy Gear. With several clicks, you can have all important information on different devices.
Do you find these reasons persuasive enough to make you choose Samsung Galaxy S4 instead of iPhone 5S? Leave us a comment if you find this useful or have other things to add.
Free Download
For Win 10/8.1/8/7/XP
Secure Download
Free Download
For macOS 10.13 and below
Secure Download
Related Articles
comments powered by