Top 10 Free Parental Control Software
by Anna Sherry Updated on 2020-03-12 / Update for Top
When safety of your child is at stake, you take every measure to safeguard it. There are various ways to keep them safe, but you can't stay with them round the clock. For times when you are away from them, get free parental control software or apps that would help you check on them, without scaring them off or annoying them. If you are unsure of what to choose, how about following our lead! In this article, we are going to introduce you with 10 free parental control softwares that would help you keep an eye on your child and assure you about their safety and whereabouts.
Why Have the Need in Parental Control
Parental control is paramount to make sure that your kids are not involved with something or someone that can hurt them. The age and innocence they are with makes them vulnerable, before it's too late and they fall prey to frauds or malicious people you must devise a way to get hold of the situation. With technology making them vulnerable, you can use the same to protect them through free parental control software. Let's explore the 10 free parental control softwares.
1. Pumpic iPhone keylogger
While speaking of free parental control software, this one has an edge over the other applications. It works basically as a keylogger that captures every key stroke on the target device (kids' phone) and allows you to remotely monitor it, without alerting or alarming the child.
Features –
Captures every key press on your Android phone or iPhone.
Secretly works within the target device and tracks the messages, passwords, card numbers, and website etc.
Call logs for instant messaging apps, website browsing history, and social networks history can be obtained.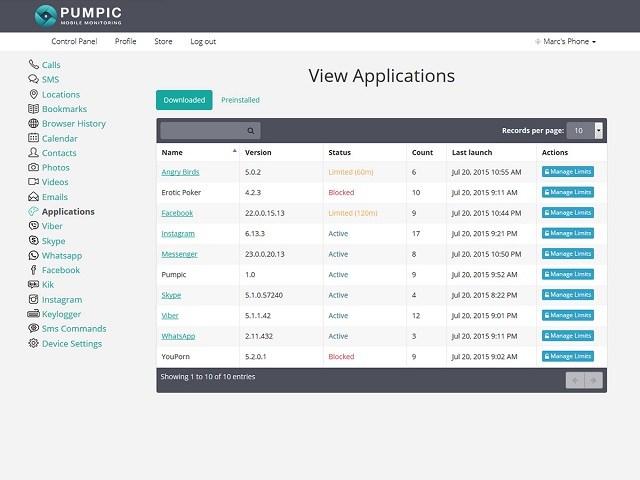 2. iKeyMonitor
This free parental control software is an apt solution for you as it can restrict screen time on the kids' mobile phone as well as block objectionable apps. This app can record screenshots, block apps and websites, capture keystrokes etc in Android/iOS devices.
Features –
You can create geo-fences for your children to know their whereabouts.
Clipboard, calls, photos, messages, apps, GPS can be monitored for Windows phones as well as Mac or Windows systems.
App blocking and screen time restriction strengthens the parental control feature.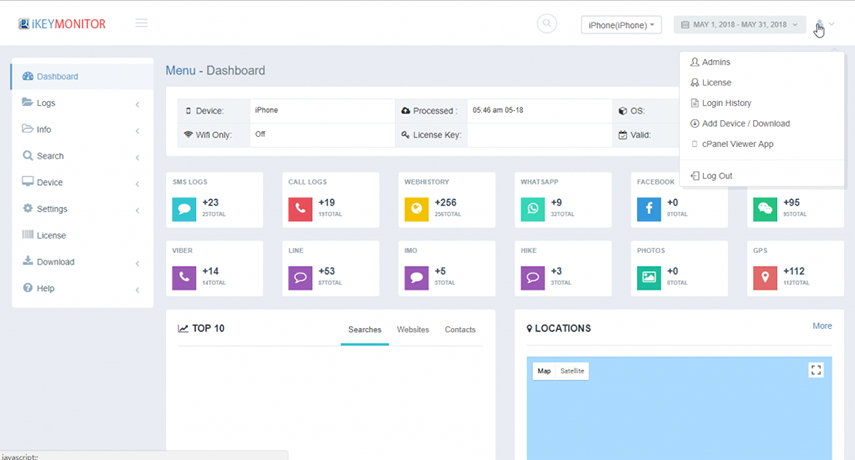 3. TheTruthSpy
With this software, you can remotely spy your kids' phone to ensure proper parental control. Being compatible with both Android and iOS devices, this keylogger app also records the key strokes on the mobile screen.
Features –
Affordable and easy to use.
Doesn't allow the target device owner that it has been installed to monitor their activities.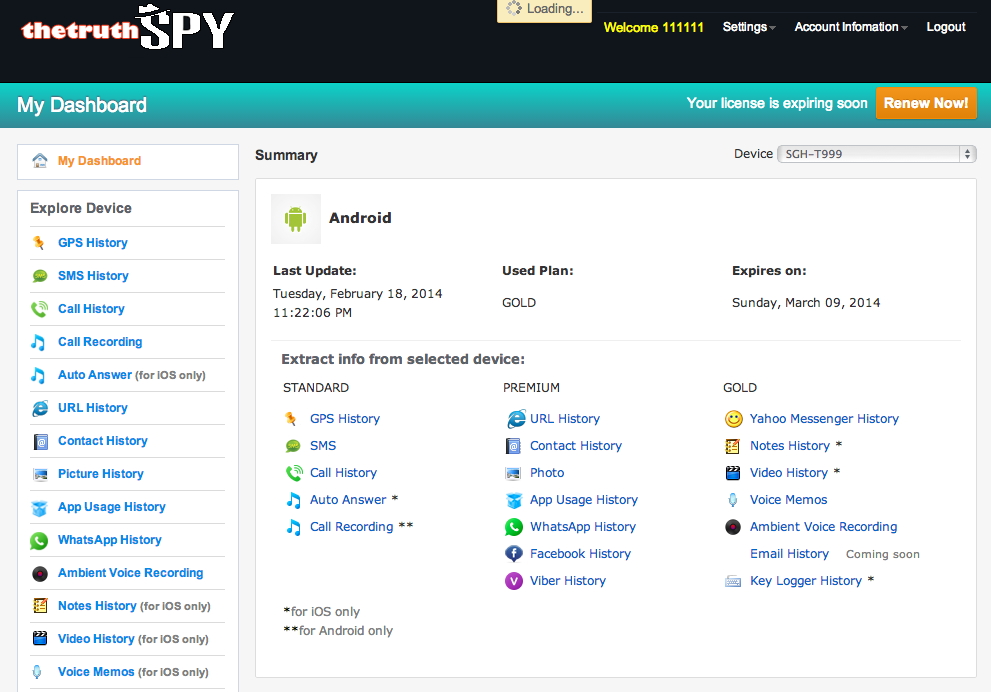 4. FamiSafe
FamiSafe is a free parental control software which tracks your lost cell phone with ease. It can remotely block apps, restricts screen time and sets geo-fences to keep an eye on your kid's activities online. However, it doesn't track text messages or social network messages.
Features –
You can block and filter website content using this app.
You can even prevent your kids from viewing objectionable content over the internet.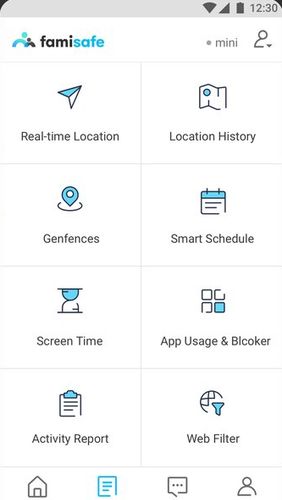 5. iSpyTracker
SpyTracker is a free parental control software which monitors the GPS location of the target device. For optimum parental control, you can limit the screen time on the kids' iPhone. Viewing the device location on the map through the app and web browser is possible.
Features –
It supports iOS device remote monitoring only.
Location history can be tracked with this app.
Data backup for WhatsApp, GPS, and SMS to the cloud is possible.
6. Find My Friends
This app can track iPhone and Android mobiles alike. If people have shared their location with you on map, then you can track them. Phone contacts and maps are synched with this app.
Features –
Location based notifications help you track kids and loved ones easily.
Easy privacy controls to have parental restrictions on phone.
AirDrop is supported for iOS devices for sharing your location.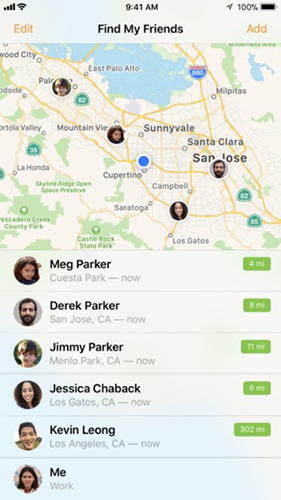 7. Spymer
Spymer happens to be one of the parental control software that you can use to monitor kids' online activities secretly. It also allows you to track 12 plus data types from your child's iPhone. Apps, contacts, messages and plenty other information can be monitored with this app.
Features –
No jailbreaking of target phone.
You can monitor deleted and available iPhone data securely.
Frequently contacted list is tracked through the messages and calls done frequently.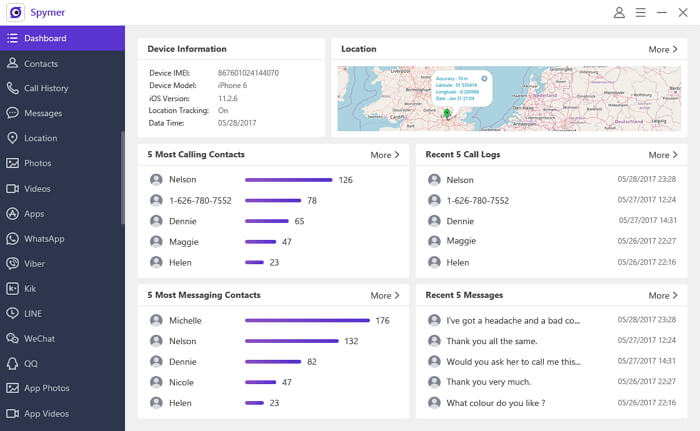 8. SpyMyFone
SpyMyFone is a popular parental control software that you can take as a keylogger solution. This app is for both Android and iOS devices. It notifies when the device is taken out through the Geofencing feature.
Features –
You can remotely track texts, social apps, call history, contacts etc.
Jalibreaking or rooting isn't necessary.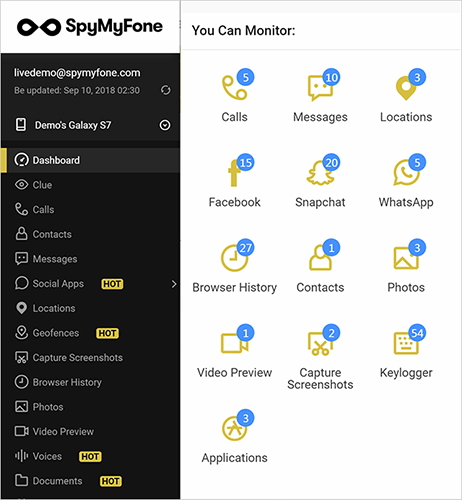 9. FreeAndroidSpy
This free parental control app is able to track videos, photos, location and contacts of the target mobile phone. Being one of the top parental controlling apps, it can track media, contacts and location of your child's phone.
Features –
This is a remote monitoring tool to access Android devices.
Photos, videos, contacts and GPS location can be tracked with this app.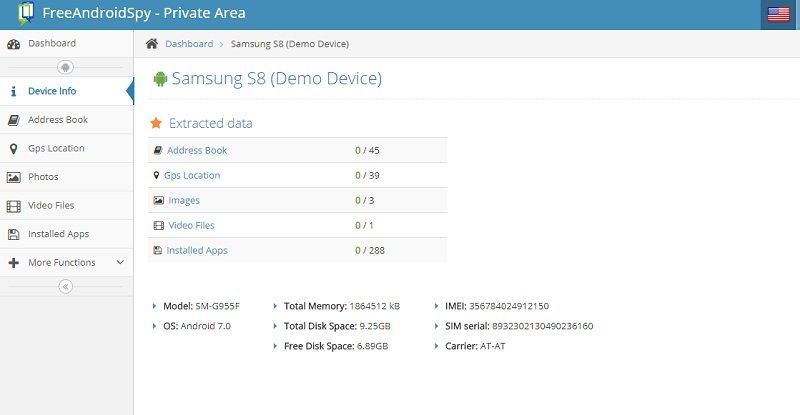 10. Norton Family Parental Control
With this tool, you can monitor your child's Android device easily. Online bullying and potential dangers can be eliminated by using this app.
Feature –
Monitors Android devices.
Remotely keeps an eye on the online activities.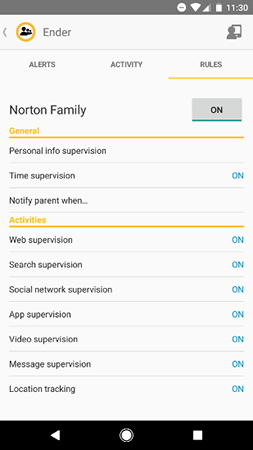 Best Parental Control Software
Speaking of the best free parental control software, we would recommend Spyera. It attacks contacts list and lot more. It helps you block suspicious contacts from your child's mobile device to ensure safety.
Features of Spyera include –
You can listen to live conversation and record calls using this app. Voice Over Internet Protocol (VoIP) calls along with regular phone calls can easily be recorded for along with Skype, Line, WeChat, Gtalk, Viber, WhatsApp etc.
With a single account, multiple devices running on different OS can be tracked.
It supports both iOS and Android devices.
On jailbroken or rooted mobile devices, the target device owner can't know that its being tracked.
Supported devices and OS: Windows, Android and iOS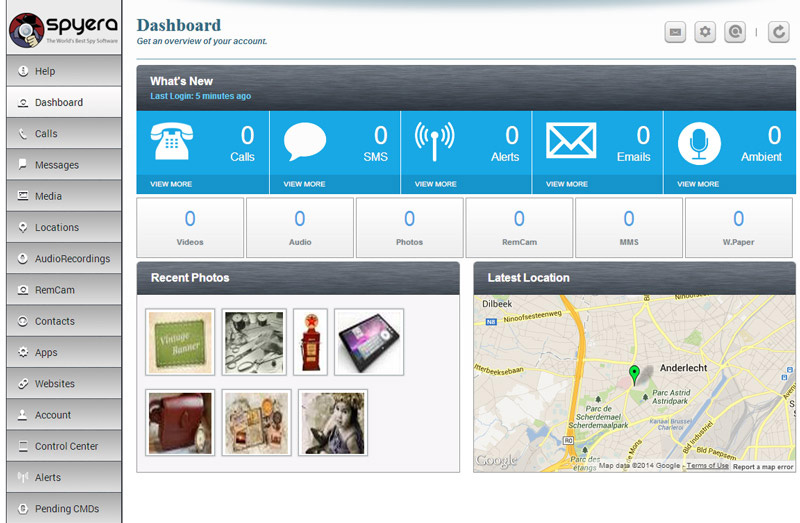 Conclusion
When you are looking for a free parental control software, Spyera steals the show. It can monitor multiple devices with a single account over different OS. There is no risk of the target device owner finding out that the device is being tracked. Recording calls, text and other app data tracking is also prominent to ensure that your kids are safe.