Have multiple PDF files and need to merge into one? There are lots of solid freeware and online websites that can merge or combine two or more PDF files. Following are 8 free PDF merger tools, the first 4 are freeware and the others are free online service. Pick the one you like after comparison.
#1 PDF Shaper
PDF Shaper is a free PDF merger application that lets you do various operations with PDF files. Merging of multiple PDF files into one is one of them. It also supported encrypted PDFs.
Pros:
Support processing your PDF operations in batch.
Simple interface.
Cons: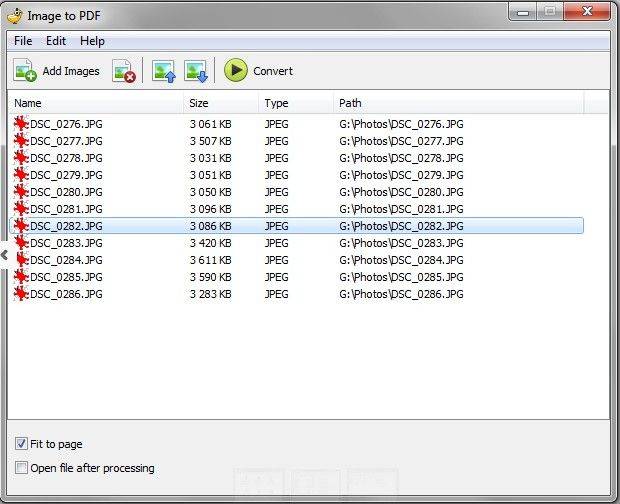 # 2 jPDF Tweak
jPDF Tweak is one of the freeware that get the maximum number of features: Merge, split, record, rotate, watermark and format.
Pros:
Enable you to set viewer preferences and document properties, including title, author, subject and keywords.

Cons:
Interface is not as straightforward.
It seems to have a certain size limit.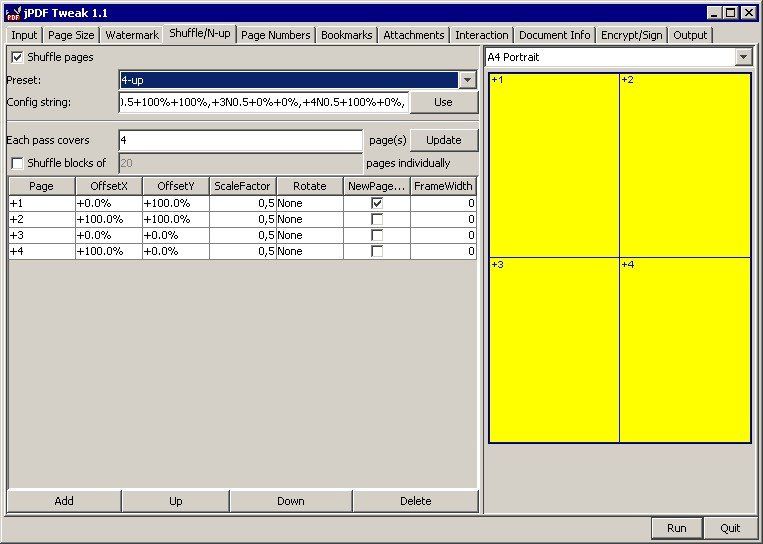 #3 PDFsam
PDFsam basic version is a free open source and platform independent software that can mix, merge, extract, split and rotate pages by specifying the page numbers.
Pros:
Cons:
Since PDFsam is a Java application, it will run on any operating system that supports Java.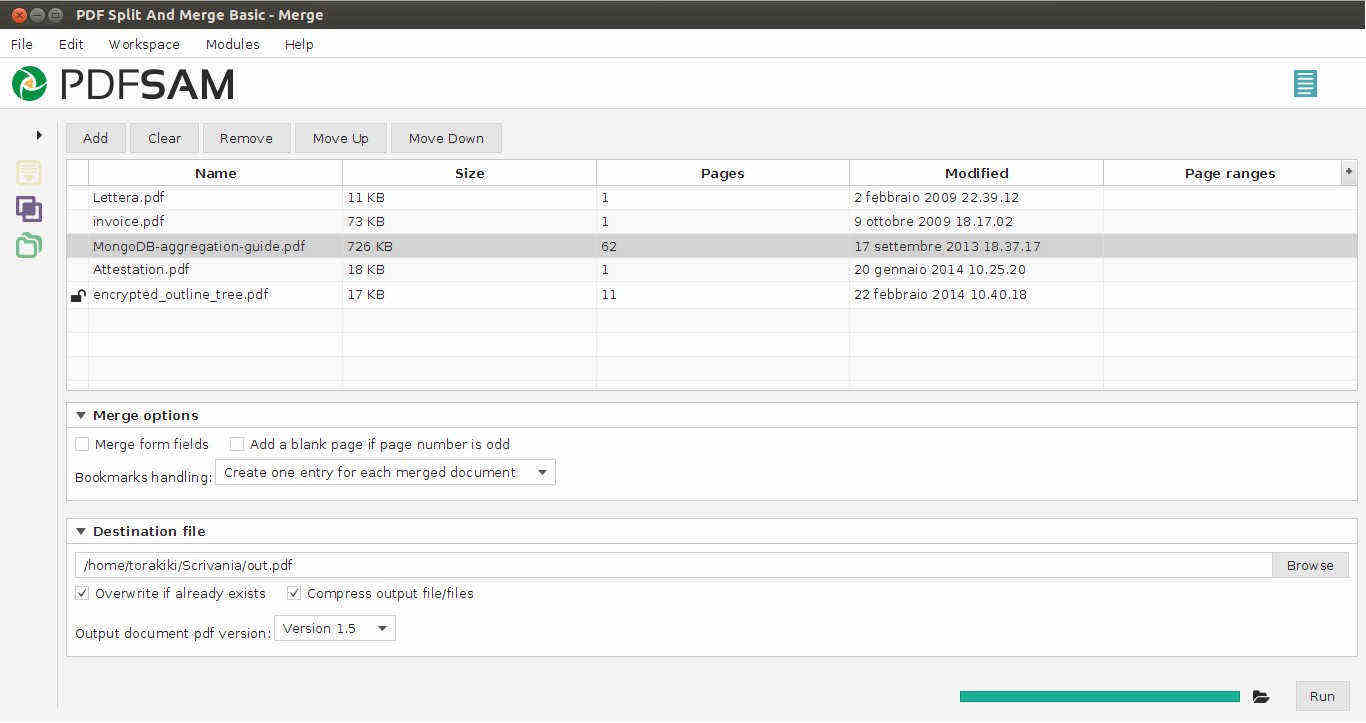 #4 PDFill Free PDF Tools
PDFill Free PDF Tools is a piece of free software to merge PDF files easily. It has 14 other tools too. You can merge or combine two or more PDF files in a single PDF file.
Pros:
You can reorder pages before combining.
You can add PDF files individually or add all files of a particular folder to merge.
Cons:
User interface is not so good and like a random button collection.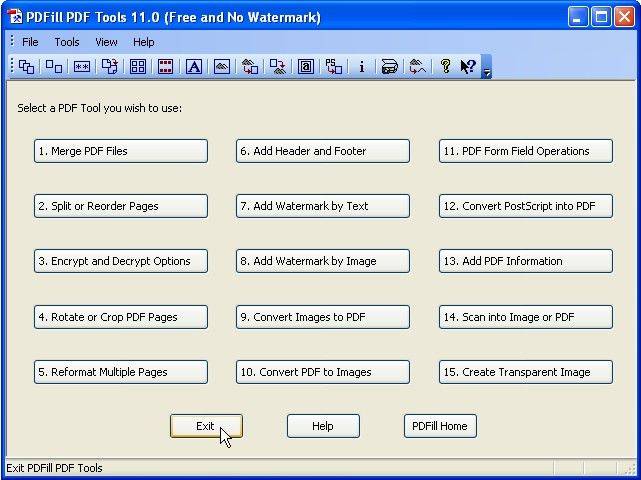 #5 pdfmerge.com
pdfmerge.com is free online PDF merger which support upload multiple files and merge them into one.
Pros:
Cons:
Has size limit in 15MB.
It's too troublesome to add files one by one.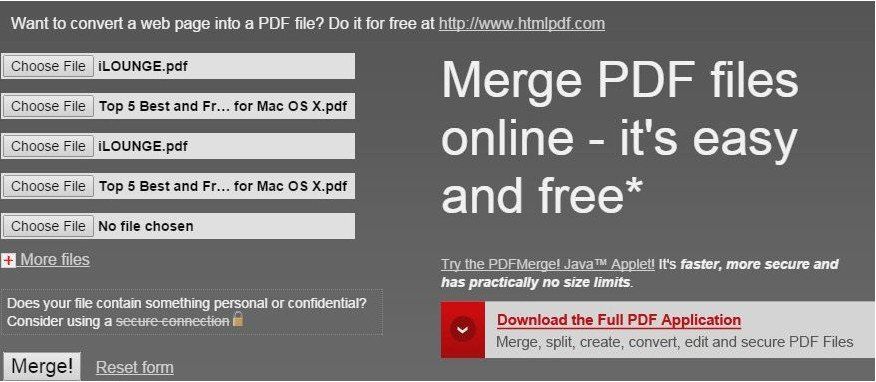 #6 smallpdf.com
smallpdf.com has a series of PDF tools: merge, compress, convert, split and unlock. It includes drag & drop features if your browser supports.
Pros:
No limits.
Very fast with cloud computing.
Cons:
Rename your merged PDF randomly.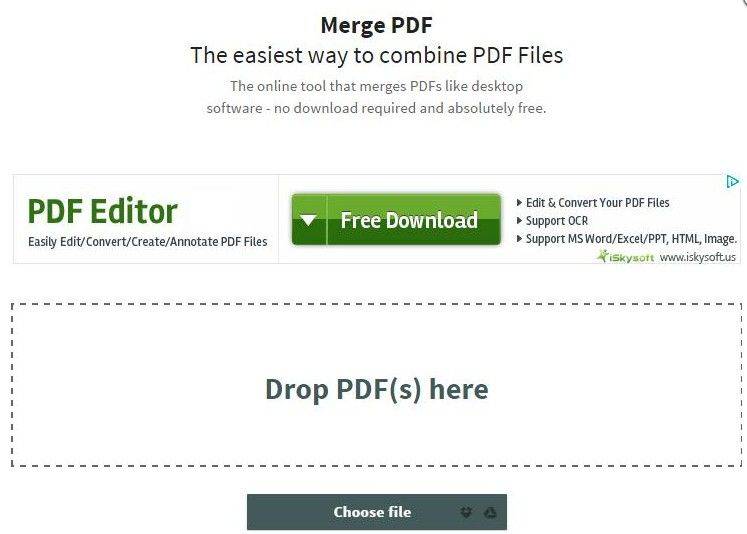 #7 foxyutils.com
foxyutils is online service that supports uploading unlimited number of PDF files with size limit of 30MB without registration or 50MB with free registration (providing email address).
Pros:
Easy to use
Cons:
Limit 30 MB or 50 MB (50 MB if you register for Free membership – needs email login), even the paid registration has size limits.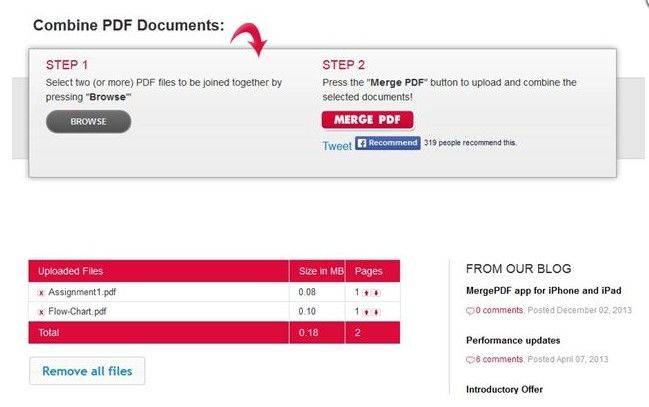 #8 convert.neevia.com
Neevia provides several tools for PDF one of which is merging PDF files.
Pros:
Simple interface, easy to use.
Cons:
Only 20 files allowed at a total of 10 MB, but you can actually upload only 10 files.
It is very slow.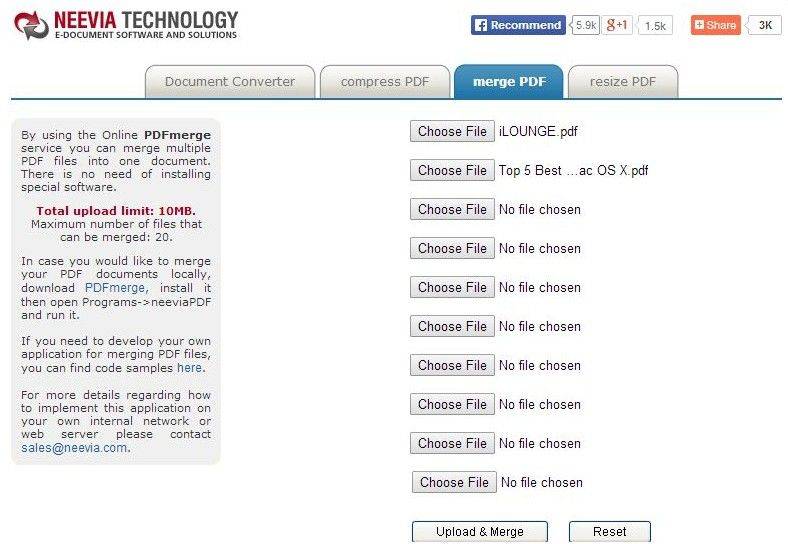 Do you have any free PDF merger tool you'd like to share with us? Just post it in the comments below. Thank you!
Free Download
For Win 10/8.1/8/7/XP
Secure Download
Related Articles
comments powered by