iMessage is an application that comes preloaded on Apple devices and it allows you to communicate with other users who also have iMessage on their Apple devices. Your iPhone, iPad, and even your Mac has the iMessage app that you can use to send and receive messages.
However, most people don't use a Mac to send text messages with iMessage. In my opinion, an application like iMessage only looks good on a handheld device such as an iPhone or an iPad and it doesn't look as great on a computer like Mac.
If you've been receiving iMessages on your Mac along with your iPhone and iPad, you'll probably want to turn iMessage off on your Mac so that your messages are only on your handheld devices.
In the following guide, you're going to learn how you can disable iMessage on a Mac in the most simplest way.
Turning Off iMessage on a Mac
Disabling iMessage doesn't require you to uninstall or delete an app from your Mac. You just need to untick an option and it will do the job for you.
The first thing you'll need to do is open the Messages app on your Mac. This can be done by opening Launchpad and searching for and clicking on the app. When the app opens, click on the Messages menu at the top and select Preferences. Then, click on the Accounts tab to see your accounts with the app.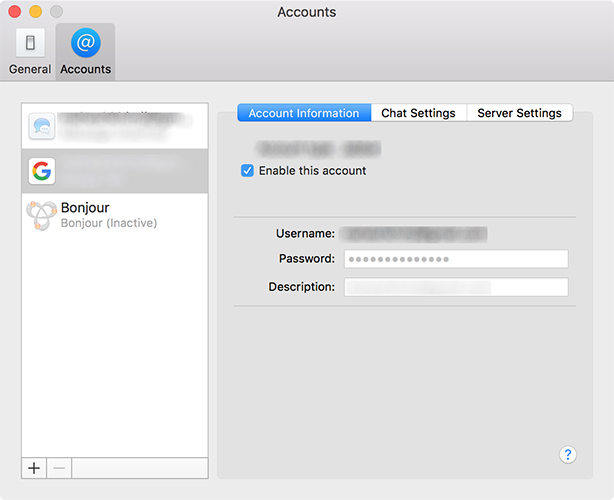 What you need to do on this screen is untick the checkbox that says Enable this account. It will make sure this account of yours is not enabled for iMessage.
iMessage has been successfully turned off on your Mac and you will no longer receive any of the messages on your Mac.
If you chose to turn off iMessage on your Mac was because you were getting a lot of message notifications, then you have the option to disable the notifications. That way, you will continue to get messages but you won't get any notifications for them on your Mac.
Turning Off iMessage Notifications on a Mac
Once the notifications are disabled, you will no longer get any alerts for new messages on your Mac.
Open the System Preferences panel on your Mac from the Apple menu and then click on Notifications. Then, select Messages from the left panel and click on None for the message alert style.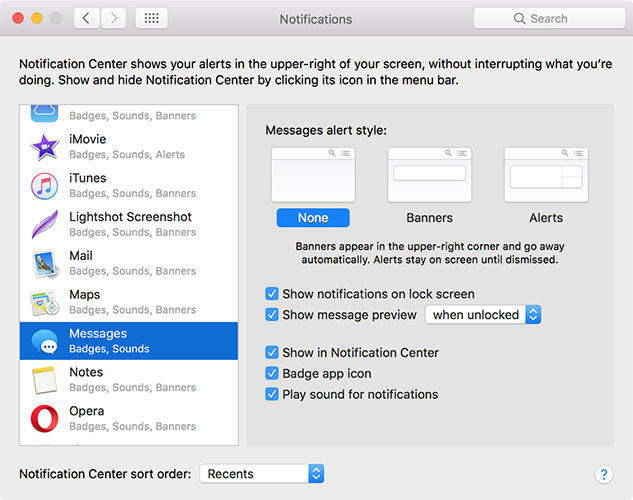 This will make sure no notifications are sent when a new iMessage arrives. You may close the panel now on your Mac.
It's great to use iMessages on an iPhone but the bad part is when you lose your important messages. If this ever happens to you, then what you can do is you can use an iPhone recovery tool to recover the messages you have lost on your device. There's a nice recovery tool called Tenorshare iPhone Data Recovery that you can use for this task.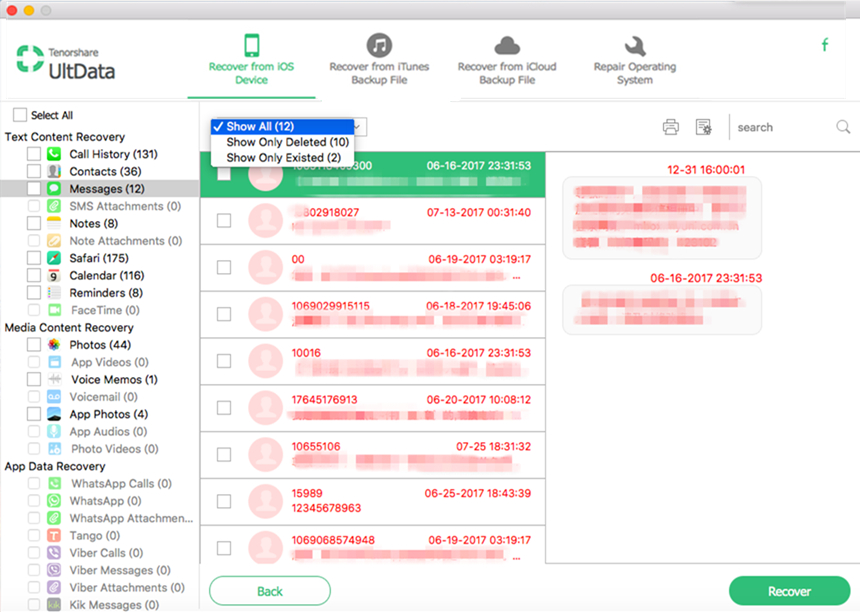 UltData helps you recover many kinds of data from your iOS device. After installing the app, you can choose to only recover messages if that's what you have lost and that is what you want to recover. Then, follow the on-screen instructions and your lost messages will be recovered on your device.
We hope this guide helps you turn off the iMessage functionality on your Mac.
Free Download
For Win 10/8.1/8/7/XP
Secure Download
Free Download
For macOS 10.13 and below
Secure Download
Related Articles
comments powered by