Wireless earphones have been there since forever. But they always have problems with pairing and sound quality. Apple tried to fix those problems by releasing AirPods. This pair of white earpieces comes with dedicated microprocessors to support the best sound quality and wireless connections.
While AirPods are designed to quickly pair to the devices linked to your iCloud account, sometimes the process doesn't always go according to plan. One of the most common error users find is when AirPods not connecting to Mac.
What can you do to solve the problems? Read on and walk this through.
Update Your Mac
First thing first, as simple and silly as it may sound, the root of the problem is possibly your version of macOS. AirPods will only work with Sierra or higher. So if you are running lower than 10.12 versions of macOS, it's time to do the upgrade.
To check what software is currently running your Mac, or to update your Mac software, click the Apple logo in the upper left-hand corner of your screen and click About This Mac.
A pop-up will appear on your screen, telling you which version of macOS is currently running. If you need to update your Mac, click Software Update.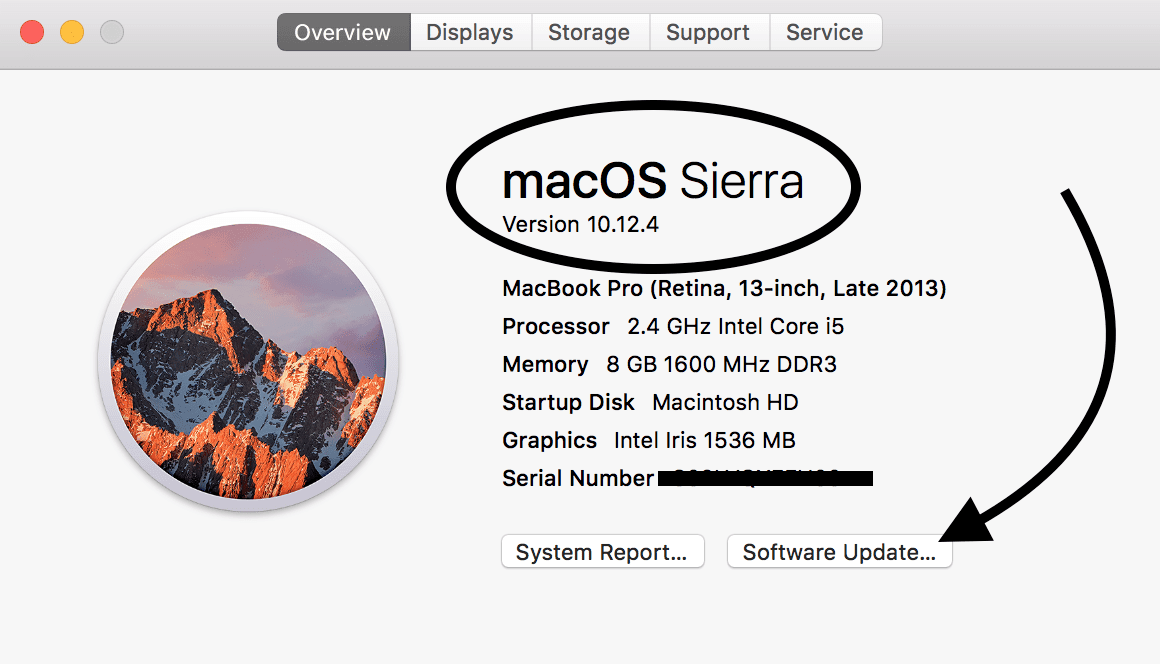 But what if your Mac is already running Sierra or higher, but still couldn't connect to the AirPods? Then you could continue to diagnose and fix AirPods not pairing with Mac by following the steps below.
Turn On Bluetooth
Another simple thing that you should check is the Bluetooth connection. Since AirPods rely on Bluetooth to connect to other devices, they won't work if the connection is off.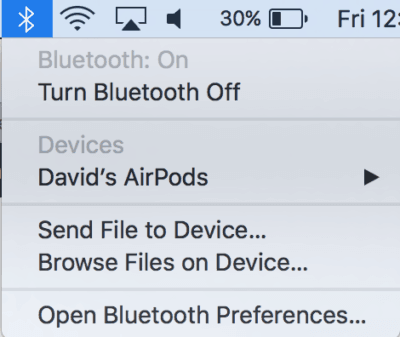 To turn on Bluetooth, go to System Preferences > Bluetooth > Turn On Bluetooth. If you've enabled the Bluetooth icon in the menubar, switching the Bluetooth is as simple as clicking the icon.
Connect Your AirPods Manually
When your AirPods are not connecting to your Mac automatically, you can still pair them manually via Bluetooth.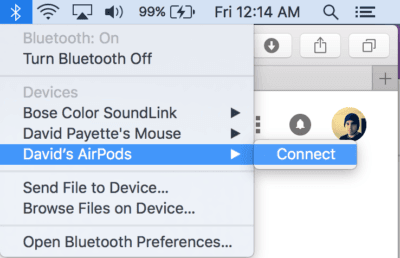 Open AirPods charging case and turn on Bluetooth on your Mac. Open System Preferences > Bluetooth and double-click your AirPods on the list of devices. You can also do this from the menubar icon.
Select AirPods as The Output Device
When you have multiple devices connected to your Mac, the AirPods might not be the one chosen as the output device. This might make it appear that your AirPods are not connecting to your Mac. To fix it, choose your AirPods under the list of your Mac's output devices.
With Bluetooth turned on, open System Preferences > Sound > Output, and select your AirPods. If there's no AirPods on the list, pair them first.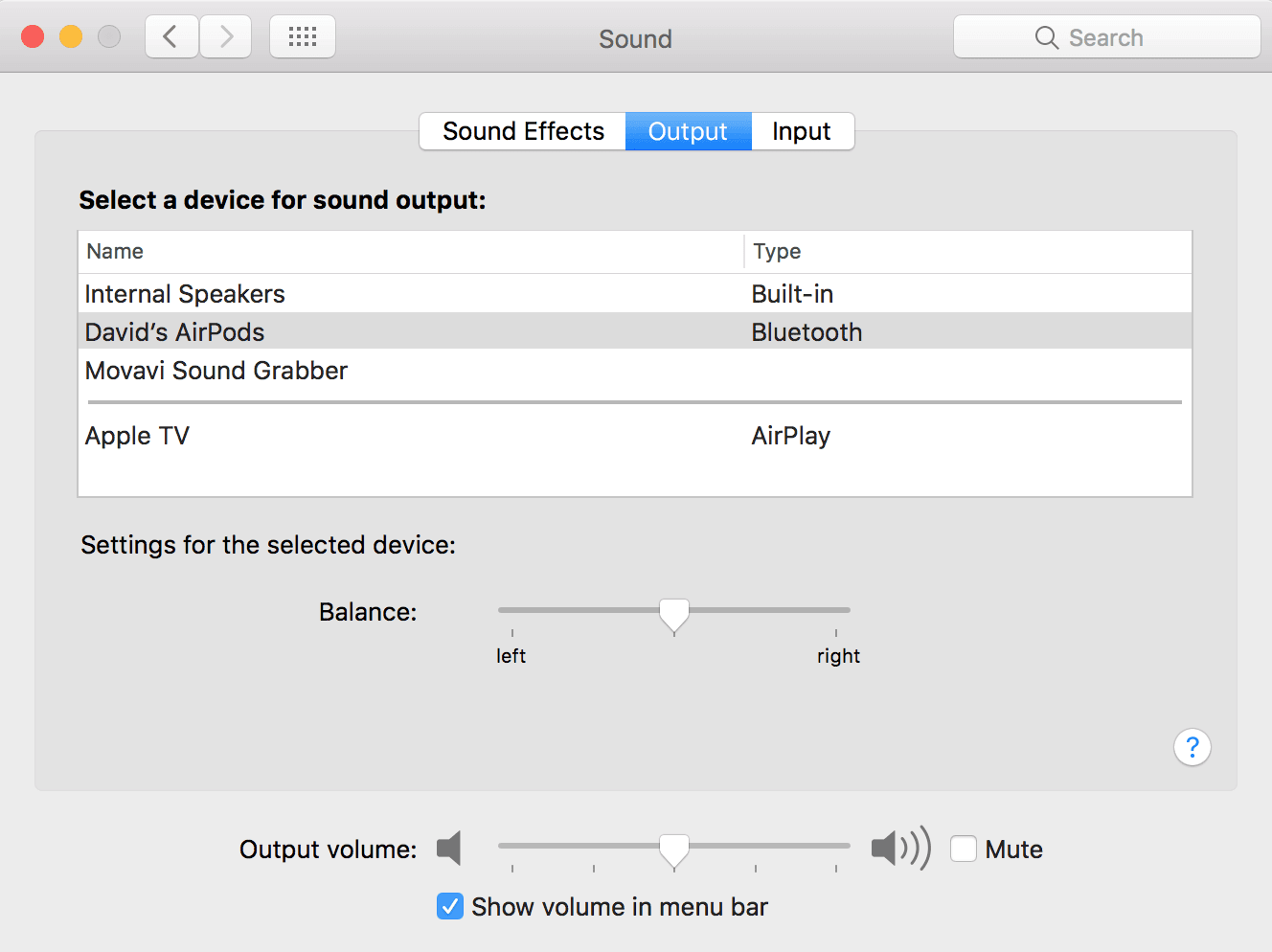 Forget Your AirPods
Sometimes updates or other factors can affect the way devices connect to one another. By forgetting AirPods as a device on your Mac, the connection is renewed.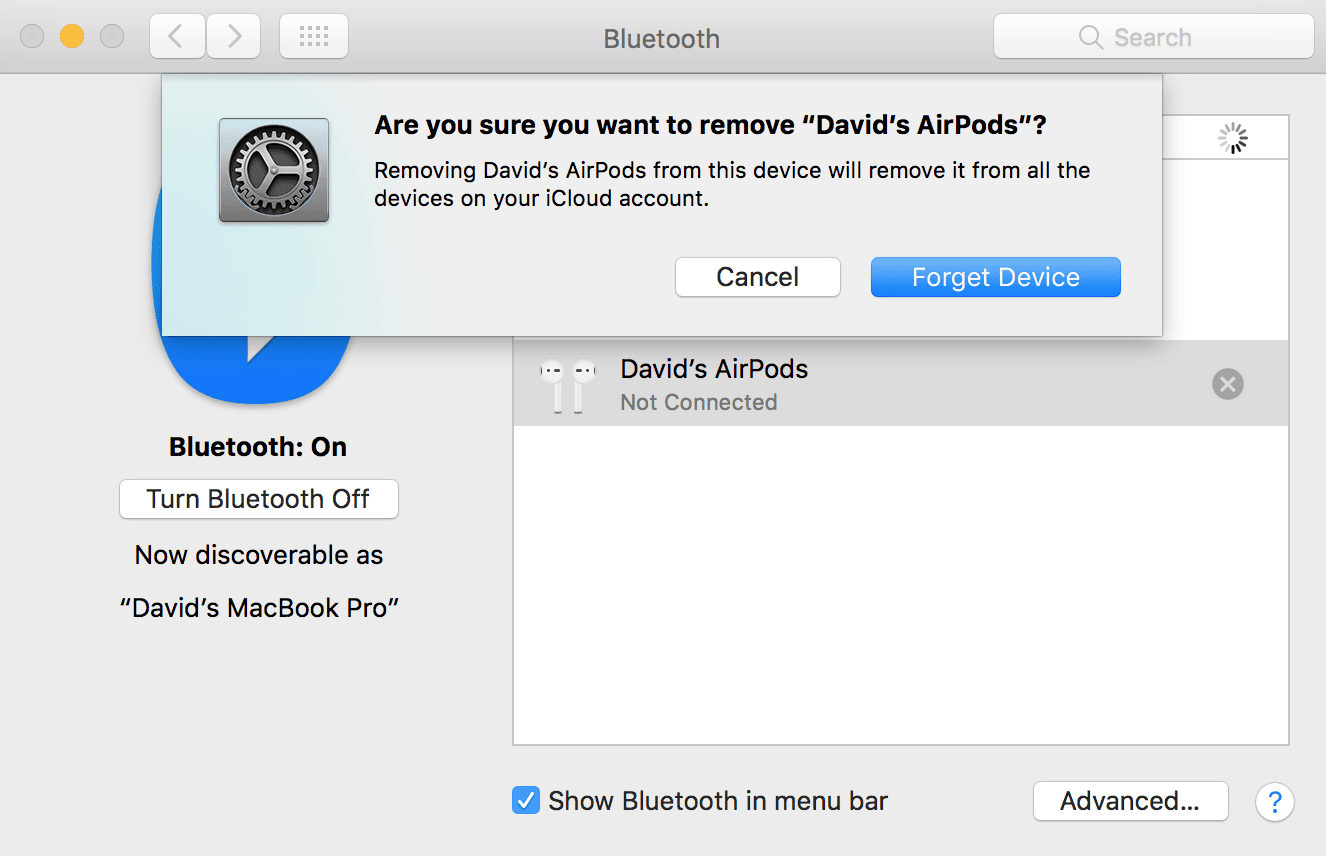 Open System Preferences > Bluetooth > Devices. Click the circular "x" button that appears when you scroll over your AirPods and click Forget Device to confirm. Wait a few minutes before trying to reconnect your AirPods to your Mac.
Charge the AirPods and the Case
Another silly step, but you wouldn't believe how many users disregard the possibility of your devices run out of juice as the cause of the problems.
To charge the case, plug the lightning cable to the case and the wall plug. To charge the AirPods, just put them in the case. Wait until the status light turns to green if you want the AirPods to be fully charged.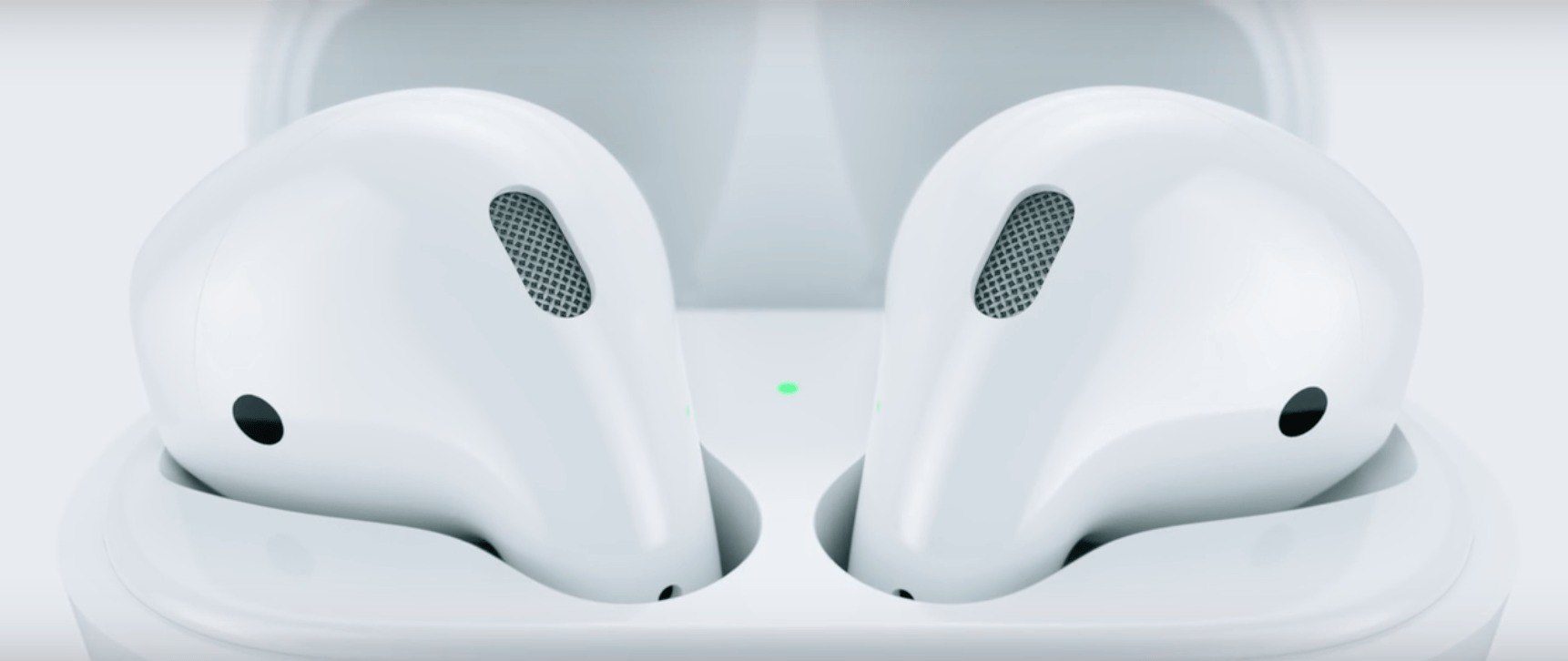 Reset Your AirPods
Resetting your AirPods may fix minor software bugs such as connectivity issues or a quickly draining battery.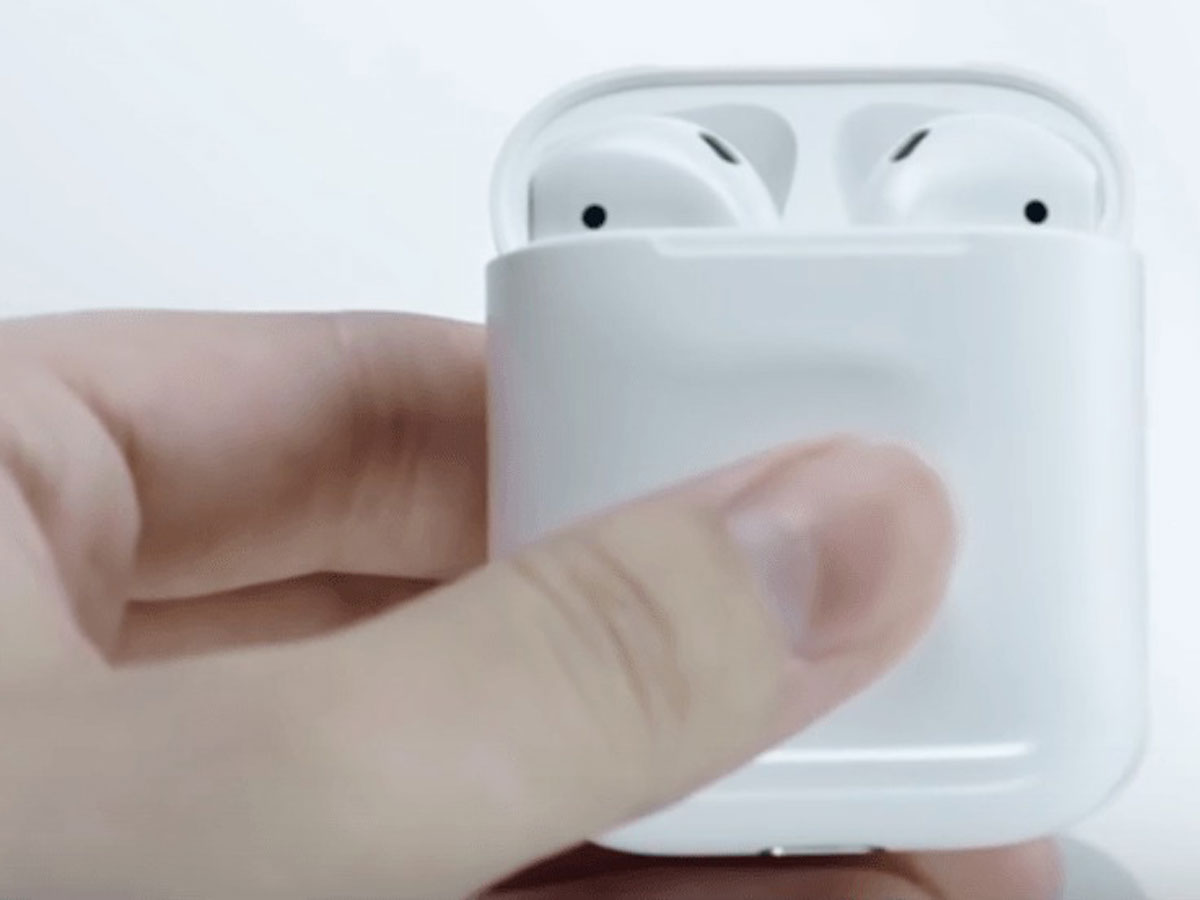 To reset, press and hold the setup button on the back of your Charging Case until the status light flashes amber a few times. Release the button and the light will flash white indicating that the process is done.
You'll need to reconnect your AirPods with your Mac.
Repair Your AirPods
If you've gotten this far and your AirPods still won't connect to your iPhone, you may have a hardware problem and the only thing to do is to bring them to Apple Service Centre for a fix or to the store where you bought them for replacement.
After Your AirPods are Connected to Mac
Doing troubleshooting reminds us that anything can go wrong with any devices. So it's better to stay prepared and have your data protected. If you are an iPhone and Mac user, you could use the help of iCareFone for Mac to backup and restore iOS device, transfer music and photos between computer and iPhone, clear junk files and speed up iPhone and iPad, block in-app ads, and fix iOS stuck.
Free Download
For Win 10/8.1/8/7/XP
Secure Download
Free Download
For macOS 10.13 and below
Secure Download
Related Articles
comments powered by