Nokia Launches its First Android Phones: Nokia X, Nokia X+ and Nokia XL

Mar. 2, 2014 9:31 am / Posted by Jennifer Carrington to News
Follow @Jennifer Carrington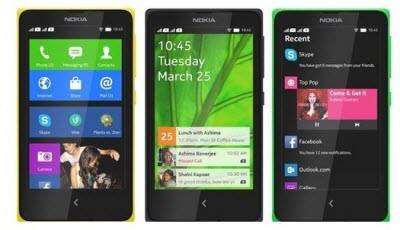 February is a big month for Nokia. After numerous rumors that leaked many details about Nokia's first Android phone, Nokia has unveiled 3 Android phones: Nokia X, Nokia X+ and Nokia XL at MWC 2014 on Monday.
A Modified Version of Android Phones
The Nokia X, X+ and XL do run on Android, however, they're not the regular Android devices users would expect. Instead, the Android that Nokia X and its family members are using is a modified version of Android (Android 4.1.2) with Nokia's own services.
The forked version of Android 4.1.2 uses the standard AOSP but doesn't have access to Google's suite of services (such as the official Play Store, Gmail or other core apps). Nokia wants to make sure that the device is focused on Microsoft Cloud services such as Skype, OneDrive and Outlook, and it also throws in features like Here Maps, MixRadio and so on. This might gives us a hint that Microsoft will control the future of Nokia X and its brothers.
Note: If you've already got an Android phone or tablet, you might be interested in the post Top 5 Android Problems and Solutions.
Nokia XL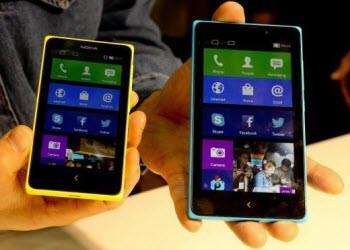 Of the 3 phones, Nokia XL has the largest screen (5 inches) and is also equipped with the best hardware. It has both front and rear-facing cameras and a larger battery. It is the flagship of the X family, which you can tell from the chart above.
Just like Nokia X and Nokia X+, the Nokia XL will not be available in the U.S. The price of Nokia XL will start from 109 Euros ($150, £90) and head to emerging markets in the next few months.
Comparison between Nokia X, Nokia X+ and Nokia XL
In fact, from the outlook of the Nokia X family, you might mistakenly consider them as Windows phones. Nokia claims that the X resembles their design heritage. And the 3 phones looks a lot like Nokia's Lumia.
| | | | |
| --- | --- | --- | --- |
| | Nokia X | Nokia X+ | Nokia XL |
| Screen | 4 inches | 4 inches | 5 inches |
| Color | cyan, yellow, green, black, and white | cyan, yellow, green, black, and white | cyan, yellow, green, black, and white |
| Camera | 3-megapixel fixed focus camera | 3-megapixel fixed focus camera | 5-megapixel rear camera and 2-megapixel front-facing |
| RAM | 512MB | 512MB | 768MB |
| Price | 89 Euros | 99 Euros | 109 Euros |
It's funny that at first sight, the X, X+ and XL seems just the size of clothes. If you are not sure whether you want a Nokia Android phone, you also have other choices. The post Best Android Phones for 2014 might give you a hit on which Android phone is the best for you.
Related Articles
comments powered by