iPhone 5S to Be Released in September 10 with Convex Home Button

Aug. 16, 2013 4:24 pm / Posted by Jenefey Aaron to News
Follow @JenefeyAaron
Apple's new iPhone 5S might be just one month away from customers, according to sources. You must be quite exciting about the news, right? Let's get more details on the iPhone 5S release date and rumored features.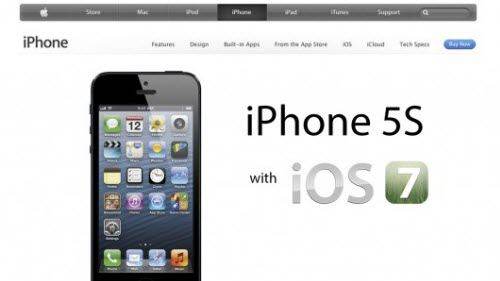 iPhone 5S Release Date
It's reported that Apple is to hold a special event on September 10 that could unveil the iPhone 5S - or even the iPhone 6 - and the hotly debated but still unconfirmed cheaper plastic iPhone 5C. Analysts say that Apple will be looking to gain some of the market back from its rivals, such as Samsung and HTC, by competing in the lower price brackets away from its traditional higher-end areas.
As ever we could not judge whether the Apple rumors are true or not until Tim Cook gets on a stage and tells us so. Previous talk of an August release has so far failed to be true. Apple is also set to launch the new Mac system, OS X Mavericks but it is unlikely this will appear at an event geared towards the next iPhone. For more information, you can go to how to install Mac OS X Mavericks Beta.
iPhone 5S Rumored Features
It's already known that the iPhone 5S will have iOS 7. What's more, it will have an all-new design with flatter and redesigned icons, along with new features like the Control Center that lives throughout the phone and an improved browser. It's all fancy.
The most noted iPhone 5S feature is the convex home button instead of the familiar concave design. By using this kind of home button, Apple will be able to make room for the much rumored fingerprint sensor without losing precious internal space, according to well-informed KGI analyst Ming-Chi Kuo.
In a research note obtained by AppleInsider, a famous websites dealing with all kinds of Apple rumors and news, Kuo says Apple is using sapphire because of its resilience to scratches, which will thus protect the fingerprint sensor embedded within.
In addition, the analyst sees Apple's current one-button iPhone design as being an optimal fit for a fingerprint reader. With a single home button, consumers are unlikely to be confused about where to place their finger for scanning.
The convex design lends itself nicely to a patent Apple filed for in June describing a method of encapsulating a fingerprint sensor package within a confined space.
Kuo predicts the sensor's inclusion will keep the iPhone well ahead of competing Android and Windows Phone handsets, possible presaging Apple's entry into secure mobile payments. The system could also yield a safer way to access Apple's cloud computing services like iCloud and iTunes, which could be used as tools to recover iPhone data. Also you could try third party software iPhone Data Recovery to recover contacts, photos, text messages and more directly from iPhone with ease.
Related Articles
comments powered by