iPad 5 and iPad mini 2 are to Arrive on Oct. 22nd (Updated after the October 22 Event)

Oct. 23, 2013 09:24 am / Posted by Jenefey Aaron to News
Follow @JenefeyAaron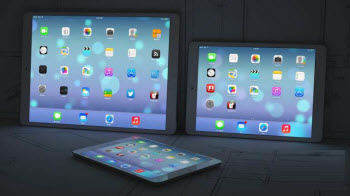 The news is updated after Apple's October 22 event, adding more specifics of the release.
Following the iOS 7 release, many Apple fans are waiting for the next generation iPad. Recently multiple rumors suggest that Apple will be debuting iPad 5 and iPad mini 2 (iPad mini with Retina display) in October to replace the iPad 4 and the iPad mini.
Update: At the October 22 event in San Francisco, it's announced that the fifth-generation iPad is named iPad Air. The iPad Air will go on sale on November 1st.
The iPad 5 and iPad mini 2 release date is likely on October 22nd, which is only a few weeks away. As the release is drawing near, it's time to have a look at the tech spec and price of the fifth generation iPad and retina iPad mini.
Specs of iPad 5 and iPad mini 2
iPad 4 is equipped with A6X processor system-on-a-chip. This time Apple is likely to announce iPad 5 with improved processor (likely A7X) and a 9.7-inch Retina display.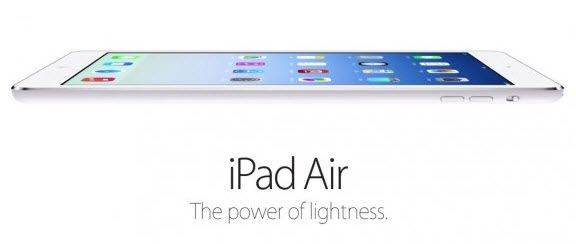 Update: Thinner. Lighter. Faster. That's what Apple promises in its newest iPad. There's a whole bunch of new feature with the iPad Air. For a start, the tablet is a whopping 8x faster than the original iPad. And when it comes to GPU, it is an unbelievable 72x faster in the graphics department.
Instead of improving resolution, Apple seems more likely to focus on screen thickness and quality. It seems that it will use a GF2 touchscreen on the iPad 5, the same screen technology as used in the iPad Mini, and is 20 per cent thinner than the existing screen. It is also reported to include an 8-megapixel rear camera with a larger aperture, providing better picture taking capabilities in low-light conditions.
The iPad mini 2 will also be upgraded with a retina display and A7X processor. Rumors also suggest that both of the new iPads will feature fingerprint scanners and Retina display, but that is yet to be confirmed. Further rumours suggest that the iPad Mini 2 will also be made available in a "gold" model.
Tips:
If you want to recover lost data on iPad (including iPad 4, iPad mini and other models), feel free to try
iPad Data Recovery for Mac
. It is said that the company will upgrade its software to support iPad 5 and iPad mini 2 as soon as possible.
iPad 5 and iPad mini 2 Prices
The iPad 5 should start at $499 for the 16GB Wi-Fi model. The price should go all the way up to $929 for the 128GB iPad 5 with 4G LTE. That device should be compatible with AT&T, Sprint, and Verizon.It may come to T-Mobile as well. However the price for iPad mini 2 is still kept unknown. We'll have to wait a few more weeks to see.
Update: Apple's senior vice president of Worldwide Marketing Phil Schiller also announced the retina iPad Mini starting at $399. It will be available later in November in silver or space gray and will pack a speedy A7 processor and the same high-resolution "Retina display" as bigger iPads.
What's More on the October 22 Event(Mac Pro & Mavericks)
Apple is also likely to come up with the new Mac Pro and Mavericks along with the new iPads on 22nd October. The date is the same as Nokia's Nokia World event, which takes place in Abu Dhabi and is expected to bring new Lumia phones.
Update: The upgraded Mac Pro will start at $2999 and will be available in December. The latest version of Mac operating system, Mavericks, is announced to be a free upgrade for owners of computers already running any version of OS X. It is the first time Apple has not charged for a major Mac OS upgrade.
Related Articles
comments powered by