5 Things to Expect from Apple's September 10 Event

Sep. 9, 2013 10:20 am / Posted by Jenefey Aaron to News
Follow @JenefeyAaron
Apple has sent out invitations to media, inviting them for the September 10 special event event at its Cupertino headquarters. It's said that the keynote of this event will be iPhone 5S and iOS 7. Here in this post we summarize 5 things that you could expect from Apple's September 10 event.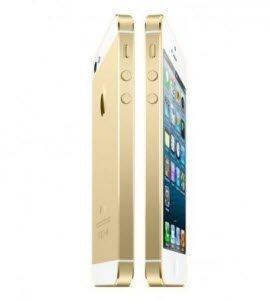 1. iPhone 5S: The Refresh of iPhone 5
Among all the things that are coming to Apple's special press event, iPhone 5S draws the most eyeballs. It's rumored that iPhone 5S will be the same size with iPhone 5.
iPhone 5S will be equipped with beefed up specs such as an improved 13mp camera with dual flash and slow-motion camera feature, a new A7 Samsung chipset that is 31 percent faster than the old chipset, a fingerprint scanner for increased security and identity authentication. What other attractive features iPhone 5S will have? Soon you'll know.
2. iPhone 5C: Colorful iPhone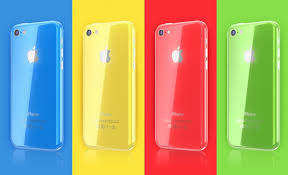 Together with iPhone 5S, Apple is expected to launch a new budget iPhone, the iPhone 5C. The more affordable version of Apple's smartphone is said to be an iPhone 5 variant that will come in multiple colors and with some diminished specs and a plastic shell.
The device will mainly target the China and India market. Apple has even scheduled a sister keynote event in Beijing on Wednesday, September 11, 2013. Rumor has it that iPhone 5C may become available for purchase that day in China. iPhone 5C would reportedly cost $99 if subsidized, and around $350 if purchased off contract.
3. iOS 7: Support both iPhone 5S and iPhone 5C
You've tried all beta versions of iOS 7? Probably many iOS fans have been waiting long for the upcoming iOS 7. At the September 10 event you can get a closer look at the latest system. This time the OS features flatter icons, brighter colors and gradients, along with new APIs (Application Programming Interface). We've covered features of iOS 7 beta in the post 5 Amazing Features of iOS 7 Beta. You can check this post for iOS 7 features before the official release of iOS 7.
iOS 7 will be available on iPhone 5/4S/4, the fifth-generation iPod touch, iPad 2, iPad mini, and both Retina iPads. Based on the releasing of Apple's previous OS, iOS 7 will be available later this month.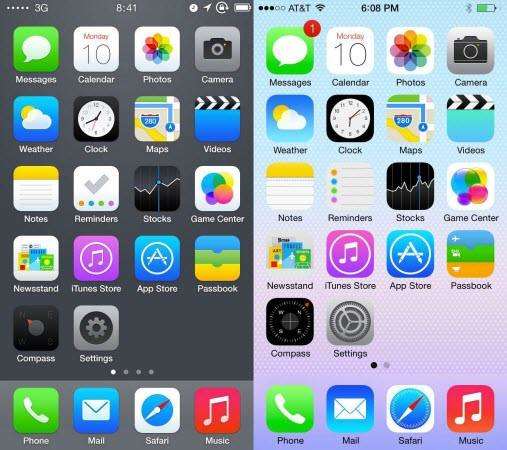 4. Apple TV Update: Compete with Chromecast
Weeks ago, Google introduced Chromecast to the world. Now it's Apple's turn to show its Apple TV update. The device which could bring videos and games to TV set has shipped 13 million units worldwide since 2010. Details of the Apple TV update are still unknown. You have to wait till tomorrow 10 a.m..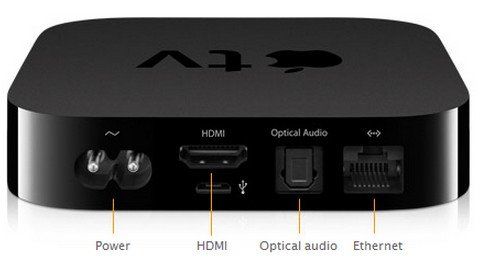 5. What's Missing: iPad 5 and iPad mini 2
Will the iPad Mini 2 and iPad 5 release date be revealed at the Apple event September 10? As previously reported, it is unlikely the new iPad models will be revealed during the Cupertino event Tuesday. The next-generation tablets are rumored to arrive in Q4 2013.
The unveiling of iPad 5 and iPad Mini 2 will be separate from that of iPhone 5S and iPhone 5C, the traditional Apple launch patterns. Ahead of the iPad release, it's said that the 7.9-inch iPad Mini 2 is to largely improve pixel density, creating a Retina iPad Mini model to compete with the Kindle Fire HD and Google Nexus 7. The new iPads will also include the new A7-generation processors which will greatly boost the performance of iPad Mini with Retina display.
These are all speculations of Apple's September 10 press event. Several hours later you could watch the live event! Just have some patience and be ready to see the surprises!
Related Articles
comments powered by