Apple Releases iOS 7.1 Beta to Developers

Nov. 21, 2013 10:21 am / Posted by Jennifer Carrington to News
Follow @Jennifer Carrington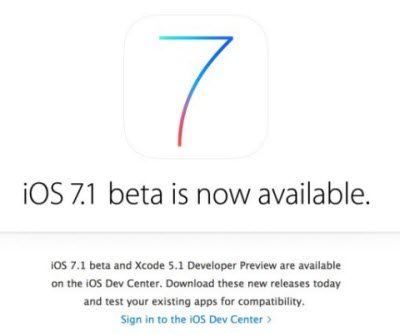 iOS 7.1 beta is coming to developers ! This is the biggest update after Apple released iOS 7 back in September. A lot of big changes could be seen in iOS 7.1 besides some bug fixes. You could expect a lot of new features as well as a new look of iOS 7.1 beta.
What's Fixed in iOS 7.1 Beta and other iOS 7 Updates
iOS 7.1 includes a fix for an issue that causes FaceTime calls to fail for some users. Since the arrival of iOS 7 in September, Apple has updated iOS 7 several times. iOS 7.0.3 arrived several weeks before that with an update that solved a problem with iMessage. iOS 7.0.2 fixed a bug that allowed hackers to bypass a user's lock screen.
What's New in iOS 7.1 Beta
Notification Center -- "No Missed Notifications" or "No Notifications" message will show up on the Notification Center that pulls down from the top of the screen, if you have read all your messages. The small notice at the bottom of the screen displaying weather and stock information come from Yahoo has been updated with Yahoo's new logo.
Auto HDR mode -- With iOS 7.1 beta, there's a new Auto HDR mode for the camera, which is only exclusive to iPhone 5S users. It automatically selects the best photo from the HDR photos. If you want the camera to save all 3 exposures, you need to turn off the Auto toggle in the HDR toggle. Besides, iPhone 5S could also enjoy a new option to upload burst photos to Photo Stream.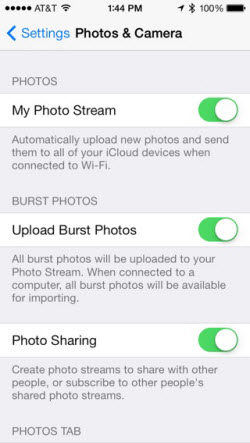 Dark Keyboard -- iOS 7.1 beta allows users to enable the dark keyboard in Settings > General > Accessibility > Use Dark Keyboard.
Reduce Transparency and Darken Colors -- Options to Reduce Transparency and Darken Colors are added in Settings > General > Accessibility > Increase Contrast.
The release is only for developers to help them better optimize the software for public release and it will allow developers to work out any kinks that their software might have with the update well ahead of schedule. This also indicates that the iOS 7.1 to public is pretty close. We'll keep you updated. Here are a list of iOS utilities that could come in handy, you can click to see details.
Related Articles
comments powered by