iWatch: Possible Features, Release Date and More

Nov. 19, 2013 10:30 am / Posted by Jennifer Carrington to News
Follow @Jennifer Carrington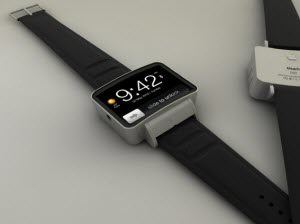 The long-expected iWatch hasn't been officially reported though it has already been hotly debated for quite a time. Just a few days before David Hsieh, a vice president with NPD DisplaySearch, Apple's iWatch will come in two size for men and women, with a 1.7-inch screen for the former and 1.3-inch screen for the latter.
Siri and Maps
Would it include Siri, iCloud for backup and Apple's map software that allows seeing real-time map any time? Could it receive text messages? Could it monitor a user's health or daily activity? It's quite likely Siri, iCloud and maps will come to iWatch as the idea of having them makes sense. The Cult of Mac notes that recently Siri and iCloud has become massively important to Apple – and that these two technologies actually lend themselves very well to a smartwatch strategy.
Should this be real, the iWatch would be another device running iOS. Check the iTunes utilities which include a bunch of software tools that you might be interested in.
Battery and Apps
Speculations were made that iWatch will need no charging or that charging will be wireless with solar power. For its apps, Apple is likely to develop an iOS7 like system that will support various applications and Bluetooth enhanced features. Moreover, the iWatch is expected to be compatible with all Apple devices and Wi-Fi capable thus connection wouldn't be a problem.
Exclusive Nike Support
Apple's iWatch will get special support from Nike. The nano "wristwatch" had a Nike app. Apple CEO Tim Cook is on the Nike board of directors. And Cook also wears a Nike FuelBand wristwatch, presumably every day. It's also true that people use Apple products for fitness more than any other brand of gadget by far. People buy third-party accessories to lash iPhones and iPods to their arms and other appendages, and listen to music, etc., while running, working out, hiking or whatever.
iWatch will be a perfect gadget for people who want to do fitness, and Apple is likely to give Nike a prominent place as for apps on the device and a head start on accessories. In return, Nike is likely to remain loyal and exclusive to Apple.
Release Date and Prices
Separate from Hsieh's comments, the report claims that Apple could introduce the iWatch as soon as late 2013. However it appears that we'll not be able to see iWatch this year as we've nearly headed to the end of 2013.Recent rumors have pointed to a late 2014 timeframe for launch.
Prices are also something that we have little information of. However, an anonymous analyst pointed that the price could be somewhere between $149 and $229, which seems pretty reasonable.
Competitions facing iWatch
The iWatch might face a fierce competition from other manufactures such as the Samsung Galaxy Gear which has already been shipped worldwide.
In recent months, many companies have joined in the smartwatche competition: there's the original Kickstarted Pebble and the Sony Smartwatch 2 to contend with, not to mention a host of new gadgets from unlikely sources like Adidas, Qualcomm and Garmin. Even Casio piped up to say that it's ready to take on the likes of Apple and Samsung in samrtwatch battle.
This seems to benefit smartphones users the most as they have more choices now. We'll keep you updated with further information on iWatch as well as other iOS devices. You can follow us on Facebook and Twitter if you like our post.
Related Articles
comments powered by