Top Employee Monitoring Software
by Jenefey Aaron Updated on 2020-03-12 / Update for Monitor
Employee monitoring is the utilization of different techniques to gather data about the locations and activities of staff members. Whether your staff is working at home or at the office, you can get hold of their performance by constantly keeping an eye on them via an employee monitoring software. Such software allows you to keep an eye on your employees' activities. There are different monitoring software present in the market, and we will tell you which the best one is.
1. Spyera
SPYERA is one of the best employee monitoring software. It is also dubbed as one of the most powerful and undetectable monitoring software for the Windows PC. It allows remote monitoring, which is ideal for employee monitoring.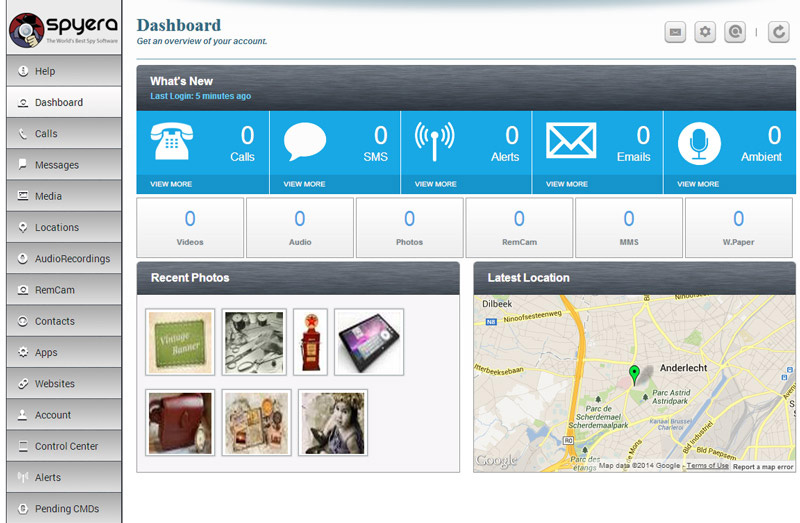 Key Features:
Capture chats and conversations during using the computer
View keylogs and track all keystrokes
Track visited websites in private mode as well
Secretly record screenshots
Supports Microsoft Outlook 365 Webmail
Track user logins and USB activity
Export logs from web portal
Smart reporting system, free updates
2. TeraMind
TeraMind is one more popular employee activity monitoring software that can be used for employee monitoring software free. You get free trial of the software before you make a decision to purchase. The price ranges from $175 per month to $250 per month.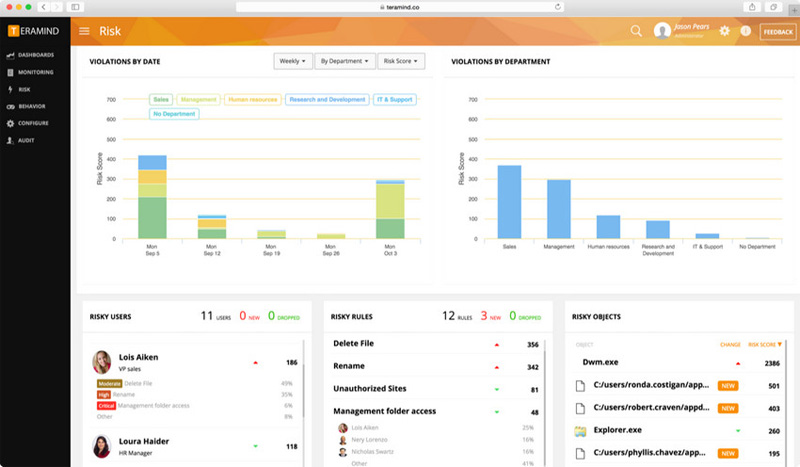 Key Features:
Increase workforce effectiveness
Measure & evaluate productivity levels of employee
Monitor and enforce good user behavior
Detailed employee activity logs and extensive reports
Fully customizable rules & alerts
Instant notifications with violation details
View any employee desktop live from your browser
Embedded information about alerts & violations
3. Qustodio
Qustodio is the next tool in our list. The tool works has a free as well as premium edition, which cost you $40 per year. The tool is designed for platforms such as Windows, Mac, iOS and Android operating systems.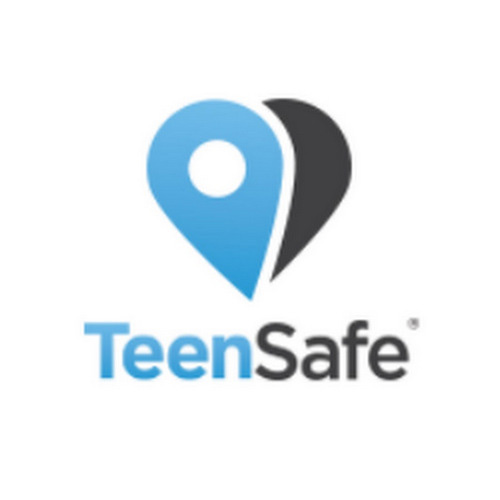 Key Features:
One can block online threats and pornography by employing this tool
It allows you to track any employee's activities
Control apps and games that your employees can operate or use
You can take a screenshot and set time limit at regular interval
It offers live notification to you if your employees gets authorization to indecent content
4. InterGuard
InterGuard is a free employee tracking tool that enables you to know what your employee is browsing on the computer and internet. This powerful tool for employee tracking comprises web filtering, employee monitoring, laptop Anti-theft recovery, and data loss prevention.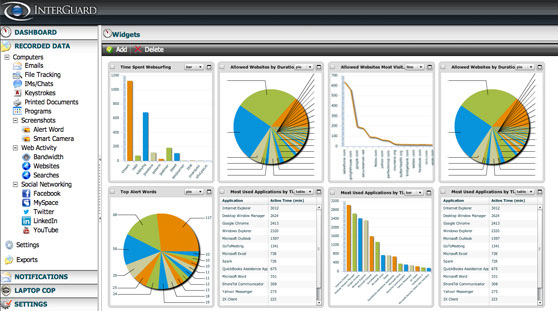 Key Features:
Global location tracking system
Read the emails and webmail from differnt channels
Fliter and block the ads and other websites that is not needed.
Receive and extrat critical data from the computer
5. Hubstaff
Hubstaff is an employee monitoring and tracking software used for time tracking and it operates on your smartphone as well as computer. It supports different platforms such as iOS and Android. It is very simple to use. The price for the premium version of the software starts from $5.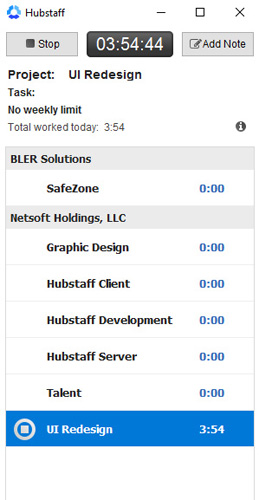 Key Features:
Take screenshots from the target computer.
track the working time period.
GPS and location tracking system.
App, URL and activity tracking.
6. ActivTrak
ActivTrak is a tool majorly developed to keep an eye on your employees' activities using a computer. It is simple to use and install. This software is not visible to the user. Hence, no one will be aware that you have installed it on their device.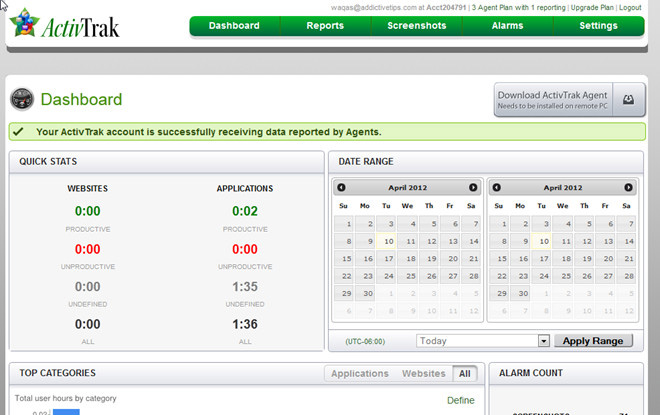 Key Features:
Real-time Activity Monitoring
Remote Workstation Screenshots
Malicious Website Blocking
Activity-based alarm and productivity tracking
Comprehensive User Activity Reports
7.VeriClock
VeriClock is one more addition to our list of top employee monitoring software, which is used for monitoring and time tracking service. VeriClock is compatible with different platforms such as Mac, Windows, Android, and iOS operating system.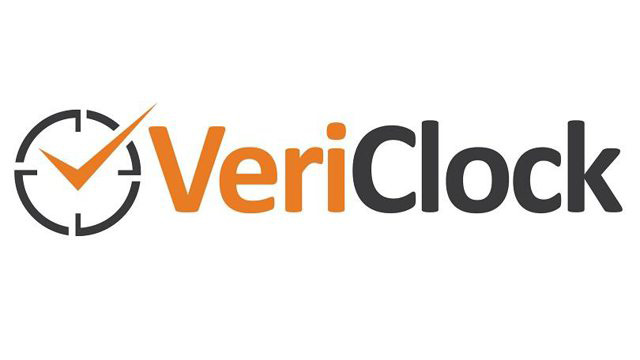 Key Features:
Real-time Monitoring, take everying under your control.
Verification tools, the info if to yourself only.
Smartphone punch clock
GPS tracking, real-time location report.
Secure server, no virus or other damages to your computer.
8. Time Doctor
Time Doctor is a "service as a software" tool used for employee monitoring and time tracking. This tool is compatible with Mac, Windows, Chromium, and Linux, operating system. It also runs on iOS and Android.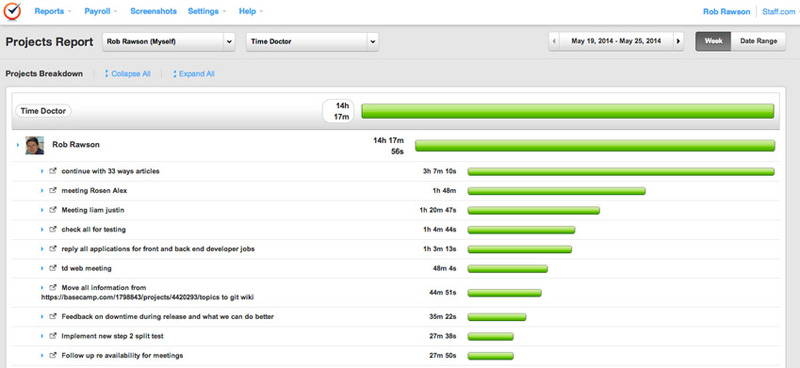 Key Features:
Application and website monitoring
Real-time screen monitoring
Time tracking
Avoid distraction
Client login
9. StaffCop
StaffCop is an affordable employee computer monitoring software similar to the others mentioned in the list. It is packed tool that makes your business secure and safe. This is tool has a free as well as a paid employee monitoring service to monitor your employees.

Employee efficiency
Work time tracking
Data leak prevention
Remote administration
Security incidents
10. Veriato 360 Monitoring
Being a world leader in employee monitoring tools, Veriato 360 Monitoring allows manager and business owner to monitor their workers during work time. It is valuable time tracking software to track employees as well as individual. It has different types of functionalities that allow you to know what your employees are up to on their PC.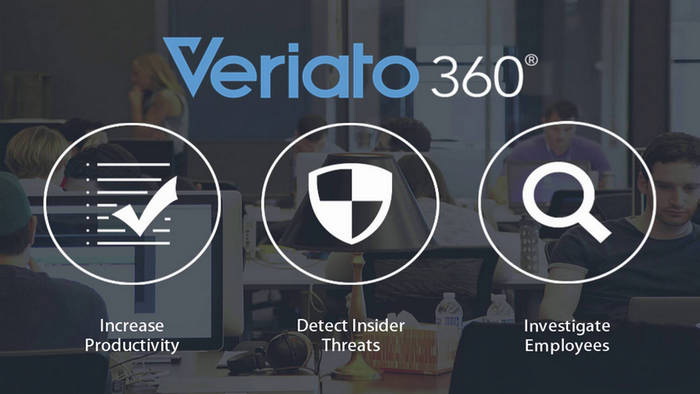 Key Features:
Website activity
Screen Capture and playback
Chat and IM
Email recording
Looking at the big picture here and tying all the loose ends, we just had a look on the top 10 employee computer monitoring software that can be used to keep an eye on your employees. These different software will help you out in your situation. But if asked "which is the best amongst all?" we will definitely recommend you to opt for SPYERA. Also, do not forget to mention your feedback by commenting below.