How to Recover Deleted Files from Mac Trash?
by Jenefey Aaron Updated on 2021-06-08 / Update for Mac OS
"I was doing my school notes when I didn't realized that the folder my notes was saved in is in the trash, so when I emptied it, everything's gone."Are you familiar with this scenario? Some day, somewhere, some one of you might go through such headache problem. How to recover something deleted from recycle bin mac? You can find answer here.
Part 1: Have You Ever Run into How to Recover Trash on Macbook?
Yes! I am really experiencing this. Sometimes I just removed some documents and files that might not needed anymore on my Mac space. However, that maybe the last thing I want to do. Because I never thought these documents urgently needed again the very next day for some important work. When I turned to look for those vital data on trash just like search for a needle in a haystack, they were totally gone in trash. Suddenly, I got into panic.
Now, the question is: Any chance to recover deleted files on trash? And how to restore files from trash on mac?
Yep! Don't be at loss! You can recover deleted data on trash from Mac. If you just put files into trash directly, good news for you is that they quietly stay in trash, and you can put them back where they are. But another thing comes to you: what if you empty trash and nothing exists? Actually, there is still some good way to help you to recover missing data even if they are permanently deleted. No matter what situation you are in, you can find answers below.
Part 2: Want to Know How to Retrieve Deleted Files from Trash on Mac?Check Here!
Absolutely. There are different ways going to be revealed to try when you exactly go through problems. Hopefully one of these first-aid methods really work for you. As what have been described before, some of your deleted files may still exist in trash before you really empty them. However, some files are removed forever, and there seems to be no way to deal with. Here are some guides teaching you how to recover documents from trash on mac.
How to Get Back Files Deleted from Recycle Bin Mac Directly?
Go to your trash bin and check out if those deleted files are still there. If they really exist, luckily, everything can be hopefully saved. You can refer to methods below to restore your files.
Way 1: Open Trash and drag out of files you want, or you can put back any file to where it originally stays.
Cons:
This way only applies to existed files on trash and files cannot be recovered in large quantities.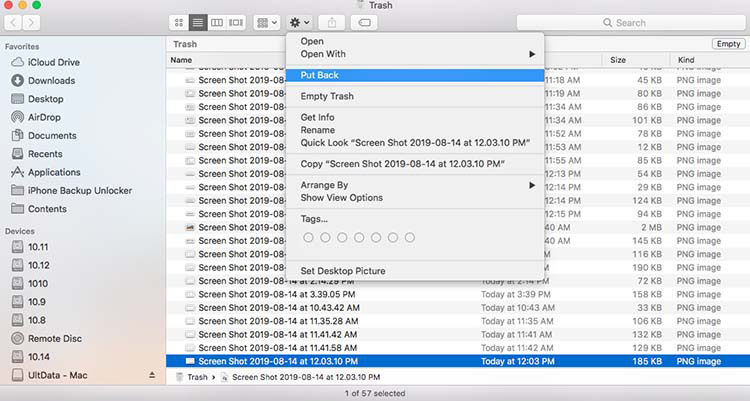 Way 2: If the last thing you did in finder was to delete a file or files, you can select Edit > Undo Move, and these items exactly return to their locations.
Cons:
You can restore the last file you delete in finder and cannot view all other deleted files.

How to Recover Files after Emptying Trash Mac with Backup ?
What if you empty trash on Mac? Don't lose your head and here is a good way to help you. Check if you have a backup on Mac. Luckily, you may have Time Machine to recover items deleted from trash. That definitely sounds good about how to recover emptied trash on mac free. More importantly, this way also reminds you of developing routine habit to back significant data whenever and wherever possible. If you're using this method, might as well try this below.
Step1: Turn on Mac and make sure Time Machine backup disk is turned on.
Step2: You will be asked to choose how to transfer, just select "Transfer from Mac, Time Machine Backup, or start up disk".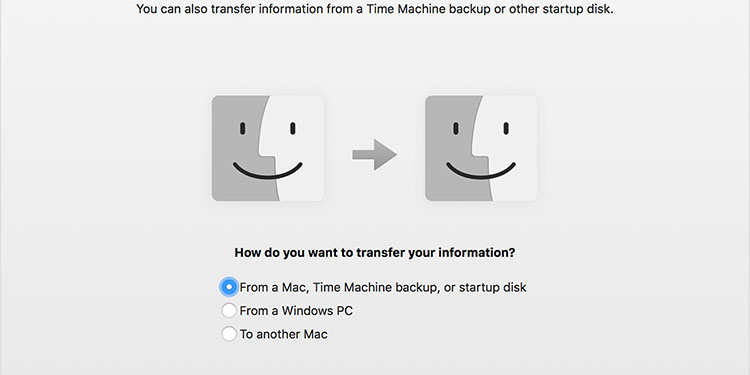 Step3: Click Time Machine Backup to continue.
Step4: Choose the information contained of date and time.
Step5: Please wait patiently for the transfer process and restart Mac once completed.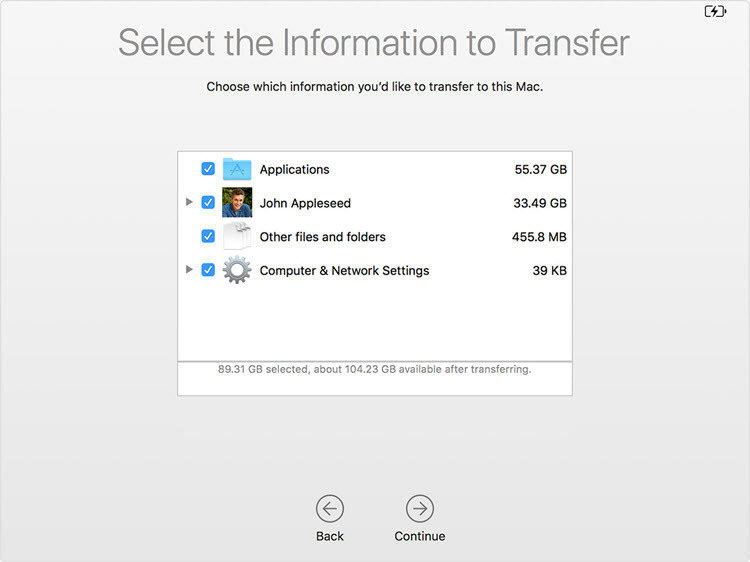 Of course, there are some downsides abut using Time Machine to restore data on Mac: Firstly, if backup disk is accidentally corrupted, nothing can be recovered; Secondly, it cannot recover deleted files you create when Time Machine performs hourly backup; Thirdly, Time Machine tends to damage unchanged history files when it is booted.
How to Recover Deleted Files from Mac Trash without Backup?
However, how to restore emptied trash on mac if you don't have a Backup? Tenorshare - Mac Data Recovery enables you to restore items from trash on mac including the majority of files in simple three steps. This software features 100% secure recovery from photos, videos, audios, archives, documents, emails, webfiles and others with strong compatibility on the latest operating system Mojove and above. So don't worry about the lost data you can't find anymore (the earlier you recover, the more data you can successfully find). Here are steps to guide you how to recover items deleted from trash when nothing exists in trash:
Step 1Select a location you possibly lost files
After downloading 4DDiG for Mac Data Recovery, please turn on to choose any location you want.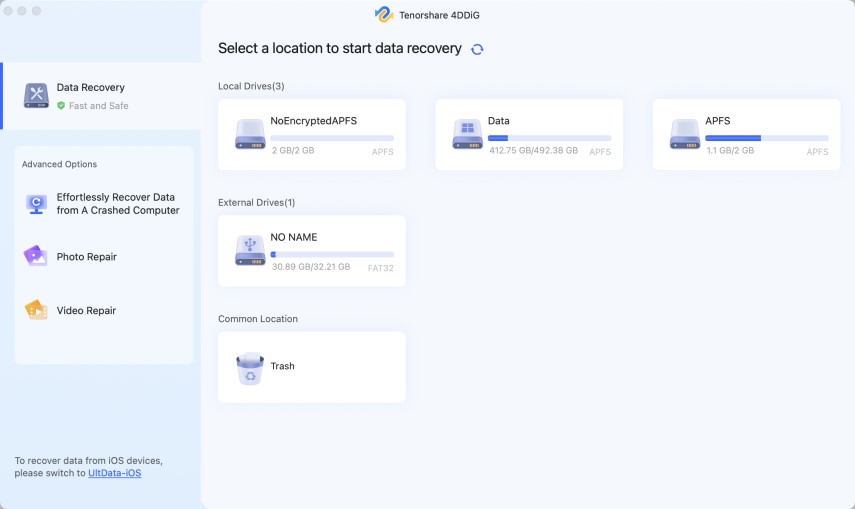 Note: If your Mac is loaded with macOS High Sierra and later system, you need to disable SIP first to allow access of Mac files.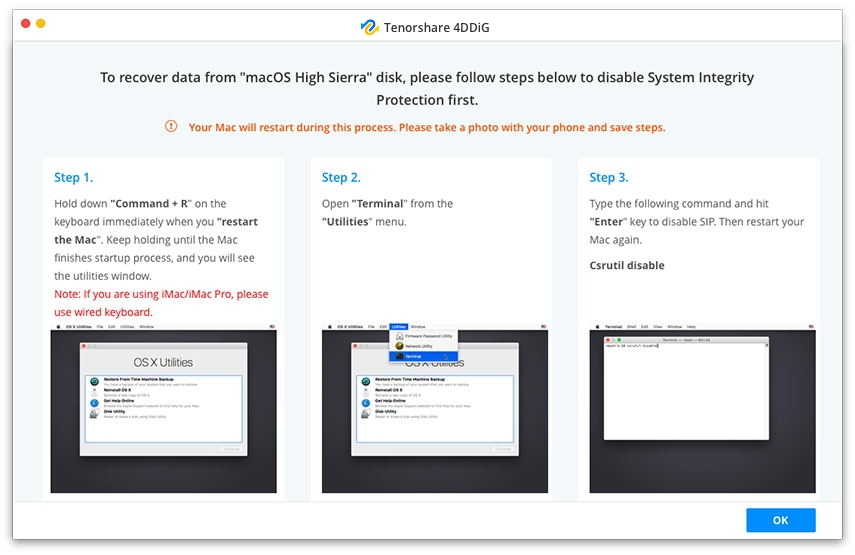 Step 2Scan your macOS files and be patient.
It may take some time to scan all files in your Mac according to used storage of disk partition. Just be aware of this time thing and ignore it.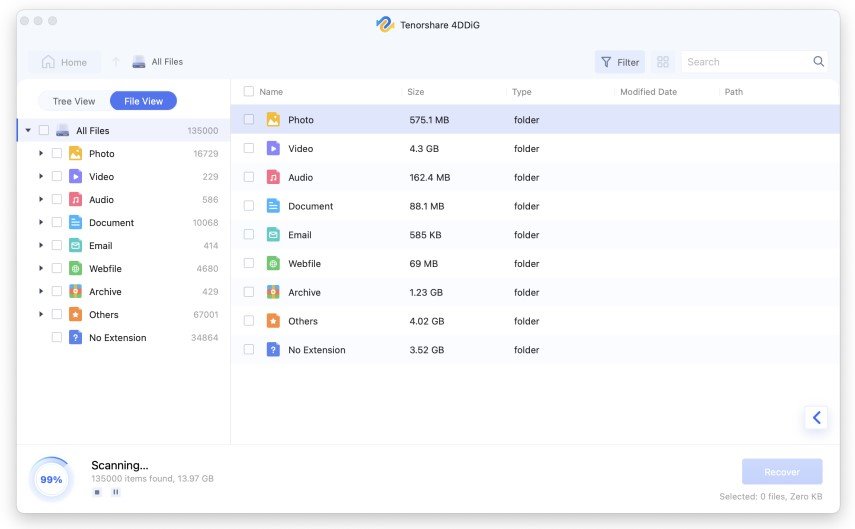 Step 3Start to recover
Quickly restore files you choose, and in case of permanently saving files, do not put those files back to where you once lost them.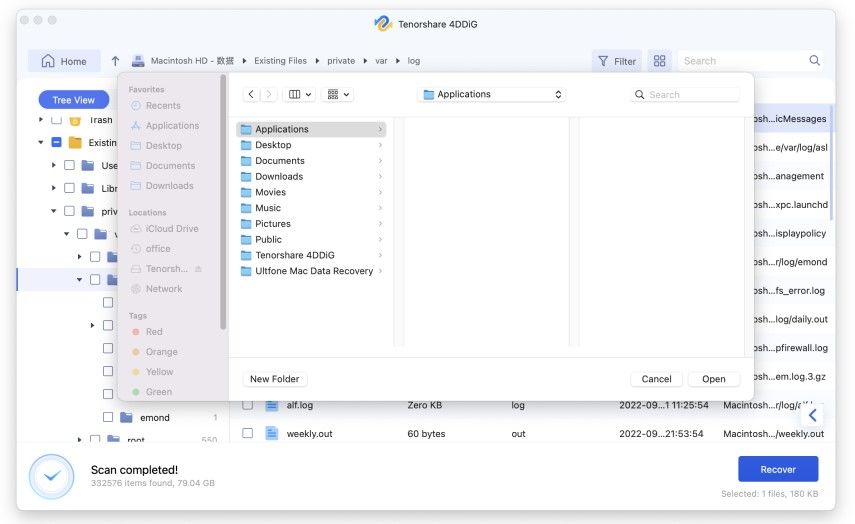 Bonus Tips: Other Method to Recover Deleted Files from Windows
Except some questions about how to retrieve files from trash on mac, some readers if you're reading this article may exactly take interest in how to recover deleted data from Windows. Tenorshare 4DDiG for Windows Data Recovery is your first choice without any doubt. It is never late to take fully advantage of this tool right now.
This software powerfully supports any data type including a large range from photos, audios, videos to PDF, office documents, RAR, game saves and others. Super data restore ability to find your lost files out of various reasons. More, Windows Data Recovery also functions well on different devices besides Windows computer, such as HDD/SSD, USB drive, SD/CF card, digital camera, media player and so on. No matter what kind of situation you are in, this handy tool rescue you from big trouble.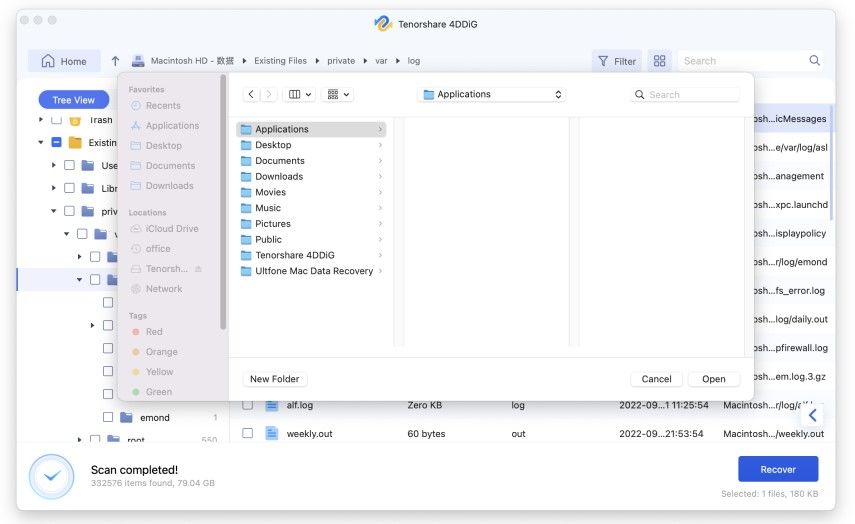 Conclusion
Next time you get puzzled at how to recover documents from trash on mac, don't hesitate to come here for help. Whenever your data on Mac is deleted unconsciously, you can always useTenorshare 4DDiG for Mac Data Recovery to restore any data you want. The best useful tips revealed to you will become a big assist when you've already stuck in a dilemma.