[iTunes Error 8392 Solved!] iOS 14 Apps Won't Update by Using iTunes
by Jenefey Aaron Updated on 2020-09-19 / Update for iTunes Tips
How do I fix the error "8392" when I am trying to download shared family purchases (tv shows,movies, music) to an iMac?"
I try to update an individual App and it fails immediately with "Unknown error 8392".

The iTunes error 8392 is an unknown error that occurs while updating iOS 14/13/12 apps by using iTunes or purchasing apps on iTunes. What's more noteworthy is that this problem may recur after it get fixed. However, you can use TunesCare to solve this problem totally. In this article, we will introduce 4 ways to help you fix iTunes error 8392.
Method 1: Use Tenorshare TunesCare to Fix iTunes Error 8392
Tenorshare TunesCare is a software that offers solution for issues associated with syncing of iTunes. This is the final option that you can use and this method will solve the problem for sure.
Tap the "Fix All iTunes Issues" option after you have downloaded Tenorshare TunesCare and connected your device.

You will see below notification if your iTunes performs slow or takes a long time. Click on the button of "Repair iTunes" to improve your iTunes' performance.

You will see below notification if your iTunes is corrupted or has some problem. Click on the "Repair iTunes" button to download the drives that will be used to fix iTunes.

After the software has downloaded the repairing drives, it will start the repairing iTunes. The process will take minimum 2 minutes.
After repairing the drives, the software will display a message stating the successful repair of iTunes and it will restart the iTunes. If you recnetly updated iOS 14 and can't update using iTunes then you have to try this amazing tool.
Method 2: Update iTunes to Latest Version to Fix iTunes Error 8392
Keeping your iTunes to the latest version always comes handy. This is because Apple always tries to fix problems and errors by updating iTunes and offering a patch to the errors in the updated iTunes. Updating iTunes to the latest version might solve the iTunes error 8392. Here is a step-by-step guide on how to upgrade iTunes to newest version.
Step 1: Open iTunes and tap on the menu. Choose the "Check for Updates..." option. After you click that option, iTunes will establish a connection to Apple's servers and look for new updates.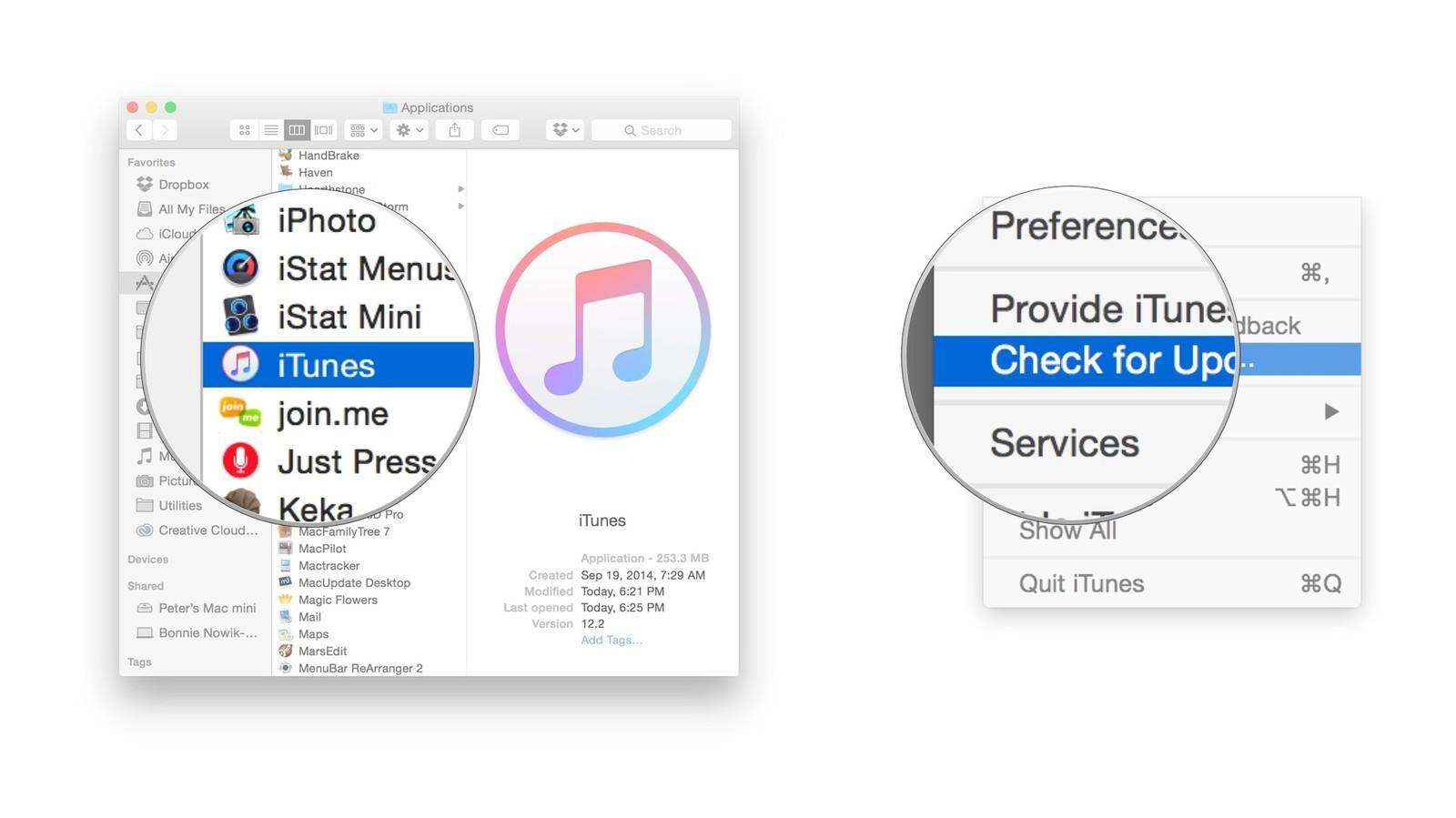 Step 2: Most of the times, Apple launches the iTunes update via the App Store on Mac. Hence, if an update is not visible in iTunes, look for it in the Mac App Store. Make sure that you have closed the iTunes on Mac. Now, launch the Mac App Store. Tap on the tab for Updates. The store will look for servers of the company for updates. If it gets an update, it will show a button for Update. Tap on the button to begin with the process of downloading the update.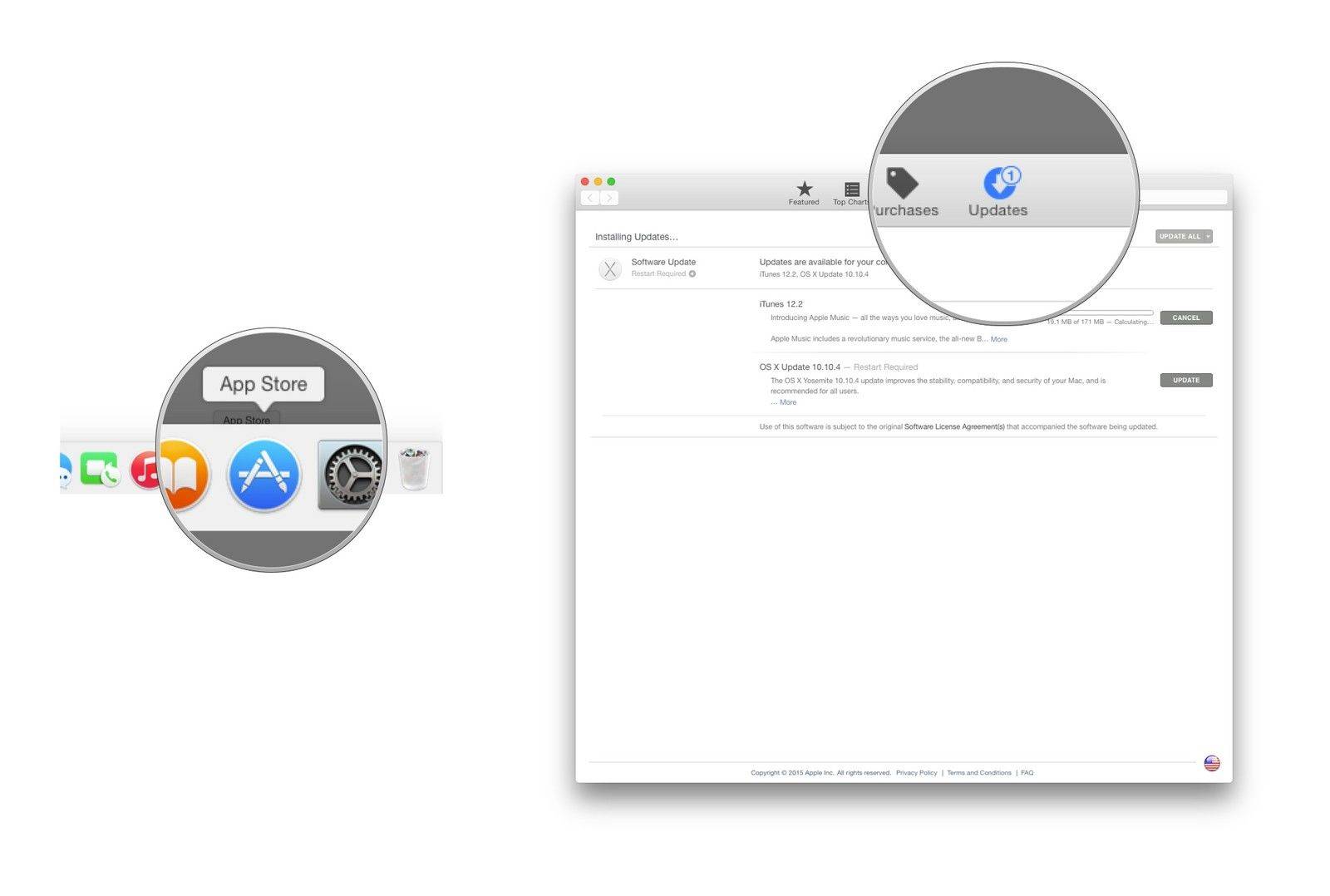 Method 3: Fix iTunes Error 8392 by Deleting or Re-download the App
In this method, to solve the iTunes error 8392 for Mac, you first have to delete the app in iTunes. After that, you will need to download it again from iTunes store. Note that you can't remove apps right away from iPad and iPhone. If you do so, your settings along with other information will be lost. After you have re-installed the application, you have to synchronize it with your iPad, iPhone, or iPod using iTunes so that the latest application can have all the user information without any loss of data.
Here is step-by-step guide on how you can delete app on Mac and re-download it:
Step 1: Head to the Finder and go to Applications folder. After that, choose the app you wish to delete. You can either right-click and choose the option to "Move to Trash" or drag the app to the Trash. Next, select "Empty Trash" option by right-clicking on the Trash icon. The app has now been deleted.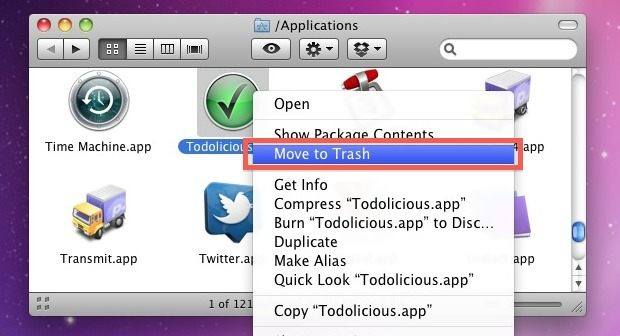 Step 2: Open the App Store and search for the app. Click on the "Get" option. Your app will begin downloading.
Method 4: Update Apps One by One to Fix iTunes Error 8392
We noticed that error 8392 for iTunes occurs only when users select to upgrade all the applications at the same time. Hence, when you have a number of applications (for instance, more than 3 apps) to upgrade to latest version, you can select upgrading one at a time. And to your surprise, most of the users claimed this method to be working.
In order to update an app on Mac, all you need to do is open the app store and click on the Updates option present at the top. This will show a list of app that needs to be updated. Click on the update button present alongside each app.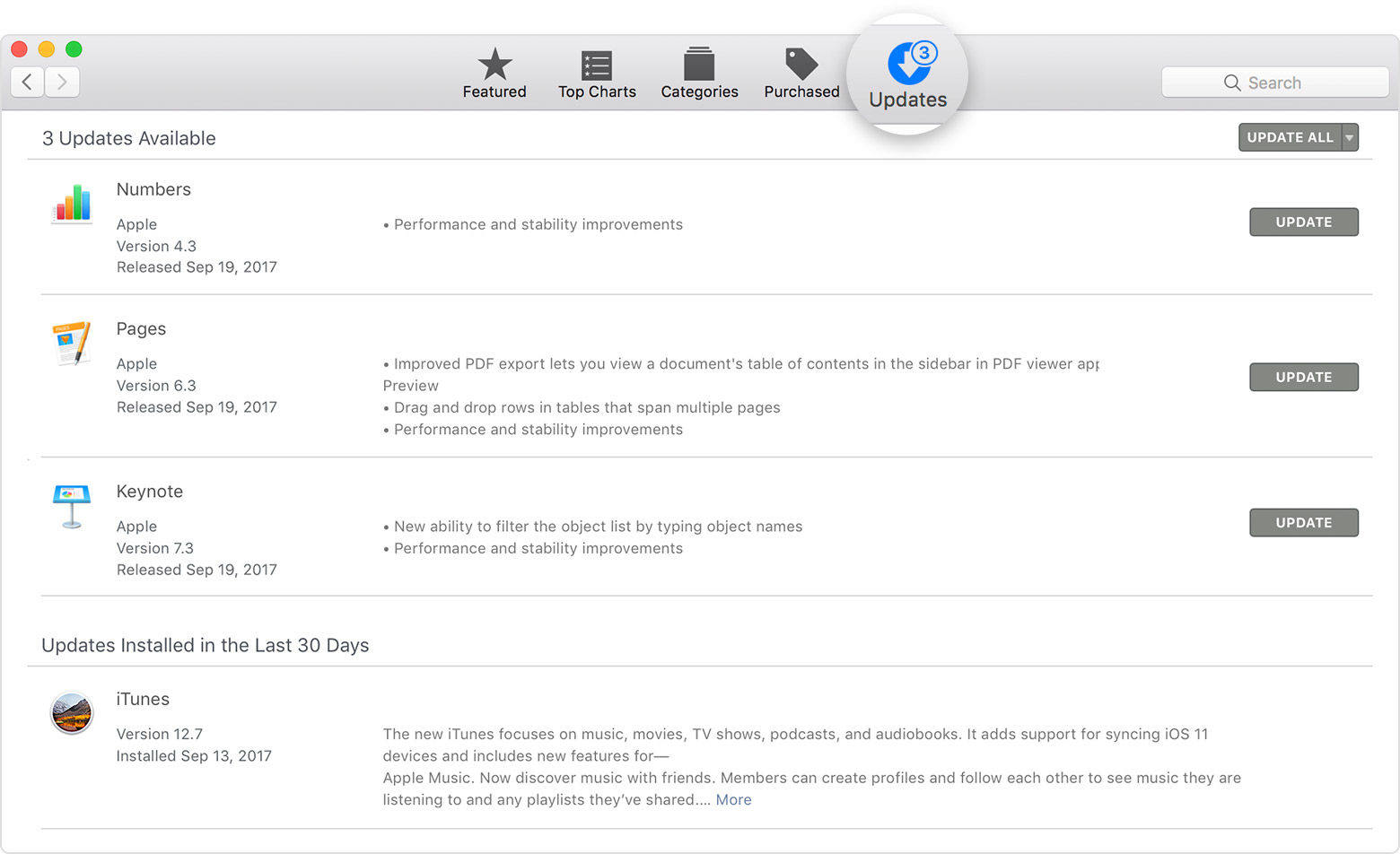 Summary
All in all, these were the best 4 methods to solve the iTunes error 8392. Please do let us know if these methods work for you by commenting below. Also share with us different methods, if you have any.