How to Fix iTunes Match Songs Grayed Out
by Jenefey Aaron Updated on 2019-07-25 / Update for iTunes Tips
One of the major trends today is media streaming. Instead of buying and downloading individual items like what we do at the beginning of iTunes Store era, people prefers to pay access to unlimited collections and stream them. In the movie realm we have Netflix as one of the biggest players, and in the music domain, we have Spotify. As one of the pioneers in the industry, Apple doesn't want to be left behind in the game. It has its answer to media streaming called iTunes Match.
The service will put all of your music on your iCloud storage and make them available to stream to multiple devices that you own. It's perfect for those who have a lot of music but less storage. But it still has a lot to be desired. One of the glitches is the error where iTunes Match songs grayed out and can't be played.
If you come across that error and you want to know how to fix it, you are at the right place. There are several reasons why your iTunes Match songs are grayed out from unsupported file format to storage error. Here's what it looks like.

Let's look at the possible problem and how to solve them.
Check the Audio Format
The first possible cause is unsupported file format or DRM protected tracks. To check it out, right click on the problematic track and choose Get Info. Look for Kind under File tab. Unsupported file or DRM-protected track will have Protected written next to Kind.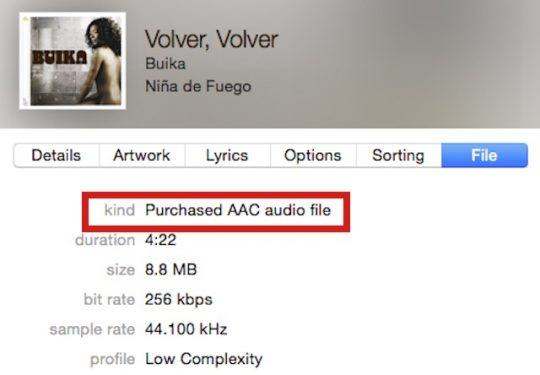 There are several options that you could choose to solve the problem. First is to upgrade your iTunes Match subscription to Apple Music where you can get access to all music in Apple Library.
Another option is to convert your DRM protected files to DRM-free files.
Check iTunes Settings
It's also possible that the problematic songs are unchecked and can't be played. The quick fix is to right-click on the items and make them checked by choosing the option at the bottom of the pop-up menu.
Re-download the Songs
If the grayed out songs are purchased songs from iTunes, you could simply delete the tracks and re-download them from the purchased sections in iTunes. Click on the iTunes Store menu on the top bar at the right, click Account and you could find the purchased option.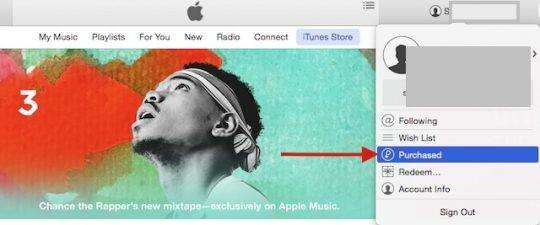 Re-Authorize Your Computer
You could also try to reset the authorization of your computer to fix the problem. Click on the Store menu and choose Deauthorize from the pop-up menu, sign out from iTunes, and restart the computer. After that, reverse the process: log back into iTunes and Authorize the computer.

Fix iTunes Match Songs Grayed Out On Your iPhone or iPad
If the problem occurs on your iPhone or iPad, you could delete all the songs and re-installing them. Go to Settings > General > Storage & iCloud Usage > Manage Storage. Select Music > Edit > Delete. Your storage will be freed up quite a bit depending on how big your collection is.
To put everything back, sync your iPhone or iPad to iTunes and re-install the songs.
Fix All iTunes Error in One Click
All of the solutions to the problems described above requires you to deal with iTunes. There's one Windows app that can help you fix all iTunes error in one click - from handling the syncing errors to repairing corrupted iTunes/iPhone Library. The software is called Tenorshare TunesCare and available to download for free.
TunesCare and connect your iOS device to computer with the OEM USB cable.
After TunesCare detects your device, click "Fix iTunes Sync Problems" and TunesCare will start to repair the corrupted iTunes library automatically.

If steps above didn't work for you, turn to "Fix All iTunes Issues" feature on TunesCare to fix your iTunes on computer.

Run TunesCare and click "Fix All iTunes Issues" to fix your iTunes on computer.Click "Repair iTunes" to start downloading iTunes drives for repairing. After downloading the repairing drives for iTunes, TunesCare will automatically start to repair your iTunes.
That's all for how to fix iTunes match songs grayed out on iTunes or on iPhone/iPad. If you have any other issues, please leave a message at the comment area.