There are times we lost files during or after iOS 10.3.2/10.3.1/10 upgrade, after jailbreak, or we just deleted crucial files by accident, fortunately, you have a backup in iTunes. Restoring from backup can restore previously data back to iPhone. What if iTunes asks for a password to iPhone backup that you've forgotten? Some users report they even did not remember they've set such a password for their backup. It is quite frustrating to forget iTunes encrypted backup password, and unlocking iTunes backup password is a challenge task when you did not find a trustworthy tool. In this article you'll find one of the best iTunes password recovery (iPhone Backup Unlocker) software to recover forgotten iTunes backup password in minutes.
Outstanding Features of Tenorshare iPhone Backup Unlocker
Scan and recover your iTunes backup with the most advanced cryptography algorithms.
3 powerful attack methods increase the success rate significantly.
Offer the most up to date dictionary for password cracking.
Embedded with NVIDIA-GPU algorithms that can greatly accelerate password decryption speed to 30X faster.
Work with all iOS devices: (red) iPhone 7/7 Plus, iPhone 6s/6 (Plus), iPhone 5s/5c/5/4s, iPad, iPod touch.
Compatible with iTunes 12.7/12.5, Windows 10/8.1/8/7/XP/Vista.
Neat interface, easy to understand.
How to Recover iTunes Password to Backup Using Tenorshare iPhone Backup Password Unlocker
Here we will show you how to unlock iTunes password to iPhone/iPad backup with several clicks.
Step 1. Install this iPhone backup password recovery tool to the PC that your encrypted backup is stored. When you open this program, just click Add button, the program will automatically navigate to the folder containing backup files. For locked backup there is a key icon appears on the backup.
Tip: If your backup file does not store in the default directory, you can click "Import backup file" to load your backup file manually.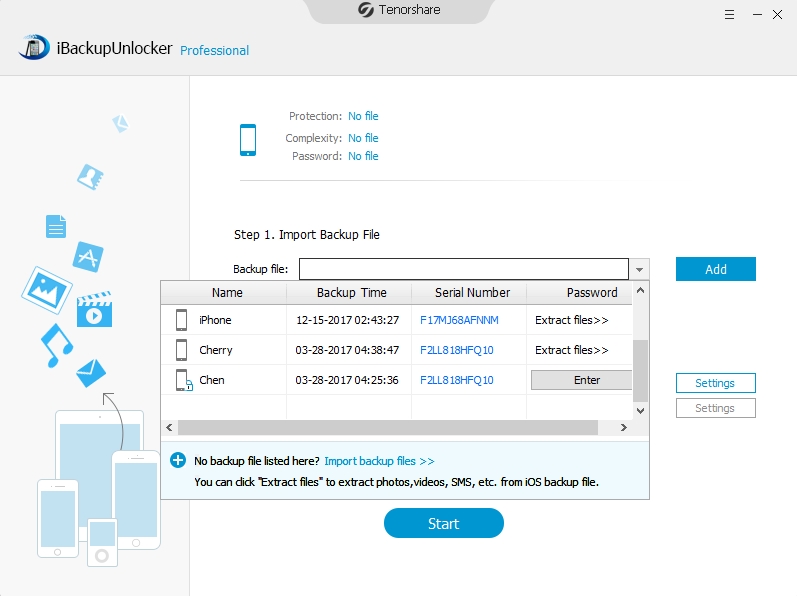 Step 2. Choose the encrypted backup file that you want to recover the password from. The next thing is to choose a suitable password cracking type. Tenorshare software offers three different password attack types, thus you can always find a way to reset iTunes password. The only difference is the more details you can recall of the password, the less time it takes to crack the password.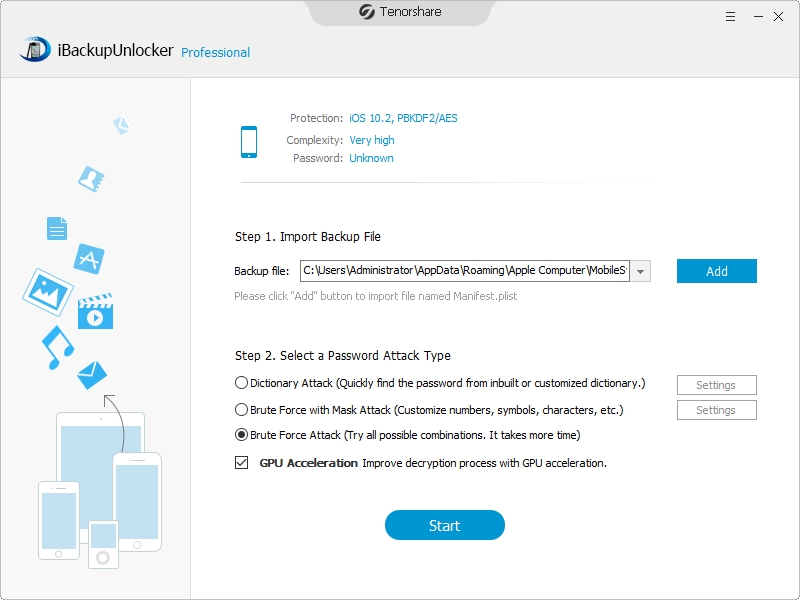 Tips
:
1. Dictionary Attack is a technique for defeating a cipher or authentication mechanism by trying to determine its decryption key or passphrase by trying hundreds or millions of likely possibilities. Dictionary attacks often succeed because many people have a tendency to choose short passwords that are ordinary words or common passwords, or simple variants obtained. Tenorshare iPhone Backup Unlocker will always download the most recent dictionary to increase password success rate.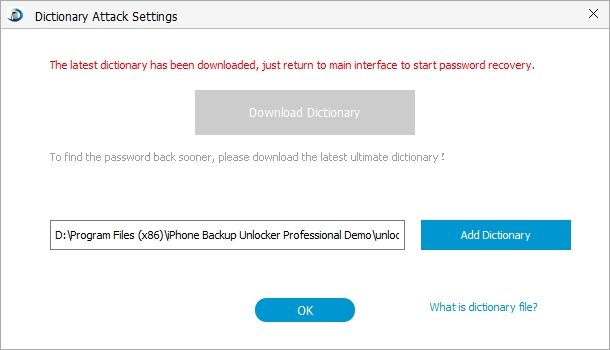 2. Brute force with mask attack lets you set up password length, affix, special characters, etc. to narrow the search scope.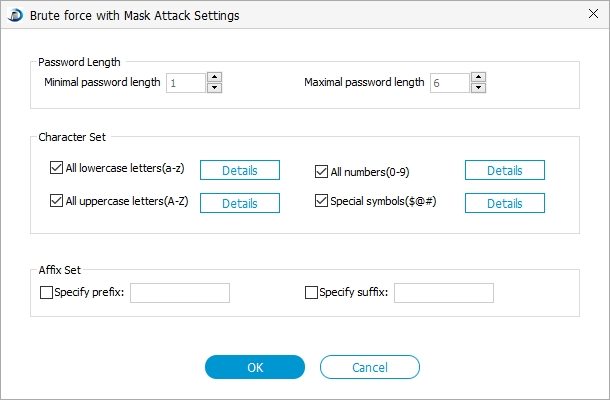 3. Brute force attack is the most time-consuming. You should not use it unless you totally have no idea of the password to iTunes backup.
Step 3. Once you have set up the attack type, click Start button to begin recovering iTunes backup password. The search speed is influenced by some factors such as password length, attack type and PC configuration (CPU resources, GPU, etc.).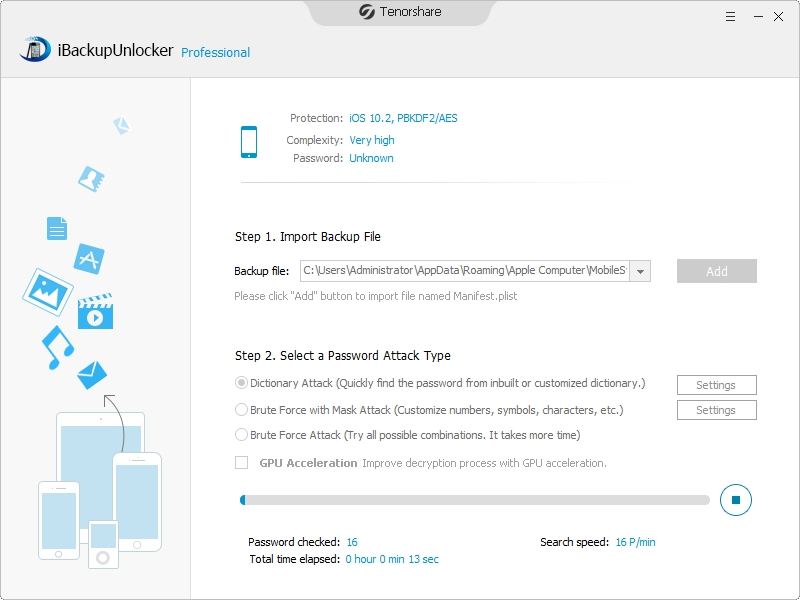 Step 4. Once the password is recovered successfully, you'll find the password display in a pop-up window. Copy it and paste to iTunes backup to restore your data.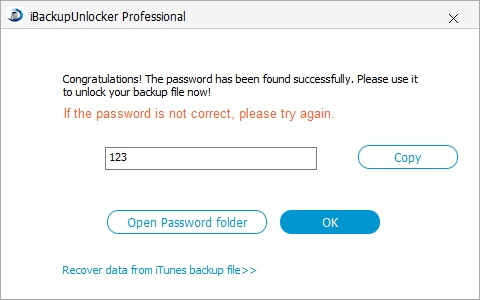 The Bottom Line
According to our test, it takes 6-8 hours to crack a 6-long password, which is faster than most of the competitors in the market. So if you are seeking a utility to recover iTunes backup password, do not miss Tenorshare iPhone Backup Unlocker.
Free Download
For Win 10/8.1/8/7/XP
Secure Download
Related Articles
comments powered by