How to Fix iPhone X Blurry/Grainy Photos
by Jenefey Aaron Updated on 2019-07-25 / Update for iPhone X Tips
The 2017 flagship and the 10-anniversary model by Apple, iPhone X, is one of the best phones in the world. It is the one that started the trend of notch display. Well, even though iPhone X has strong features, there are times when users face different issues. And one such issue that the users are facing is "iPhone x blurry photos."
Most of the users have complained that their iPhone X is giving blurry pics after iOS 12.2/12.1/12 update. Users have taken this issue to the Internet and are posting this issue on different forums asking for help. They claim to have tried every solution. But we think that is not the case. If you are one of those users who are facing iPhone x grainy photos issue, here are some solutions for your help.
Solution 1: Check Physical Damage
The issues with cameras mostly consist of physical damage. If there is any damage to your camera from the outside, it is obvious that it will hamper the image quality and will lead to iPhone X blurry pictures. Hence, before moving to some major solutions, you need to make sure that your camera is not damaged physically. This can be done by making sure particular things.
Make sure that your camera lens is clean. If it is oily or has any stains from different factors, it is obvious that you will not get good picture quality. Moreover, make sure that the lens is not damaged. If it is damaged, then obviously you need to replace it with a new one to get clear pics.
Solution 2: Force Close camera app
If the cause for iPhone X blurry pictures is not the physical damage, then definitely it is software glitch. There might be some issue in the camera app. Hence, you need to make sure that camera app is working fine. This can be done by force closing the camera app. All you need to do is swipe up and hold till the app switcher appears. Now, swipe the camera app up. This will force close the app and perhaps will solve your issue.
Solution 3: Force Restart X
If you ae still having the "why is my iPhone X camera grainy?"question, force restarting the device is the one best ways to solve the issue. Follow the below steps to solve the issue.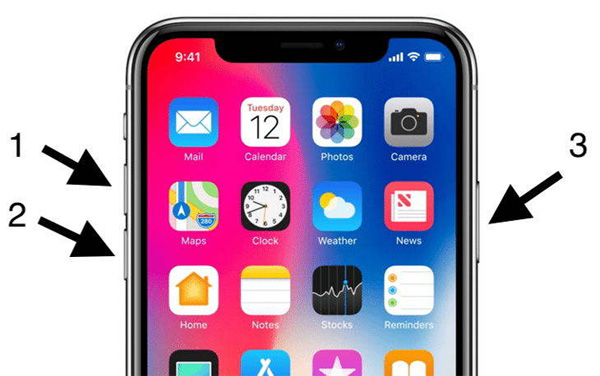 Step 1: Press the Volume Up button and then Volume Down button.
Step 2: Now long press the sleep button until the screen goes blank and the Apple logo appears.
Step 3: As soon as the Apple logo comes into view, release the buttons.
Solution 4: Reset all settings on iPhone
If your iPhone x taking blurry pictures continues, then resetting the settings of the device can solve the issue. This will reset all the settings, keeping your data intact. All you need to do is follow the steps given below to solve the issue.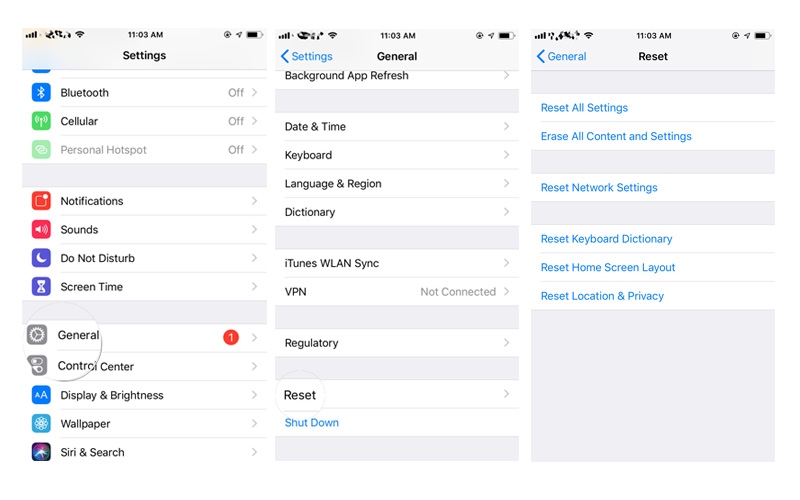 Step 1: Go to Settings app and head to General.
Step 2: In General, you need to look for Reset option.
Step 3: In Reset, click the Reset All Settings options.
Solution 5: Fix iPhone X blurry photos with ReiBoot
If the issue still persists, then you need to use iOS System Repair Tool ReiBoot. This tool can solve any issue related to your device that too with a single click. Follow the steps given below if your iPhone X photos are blurry.
Step 1: Run the software once you have connected your device to the computer and click on "Repair Operating system" option. Next, click "Start Repair" option.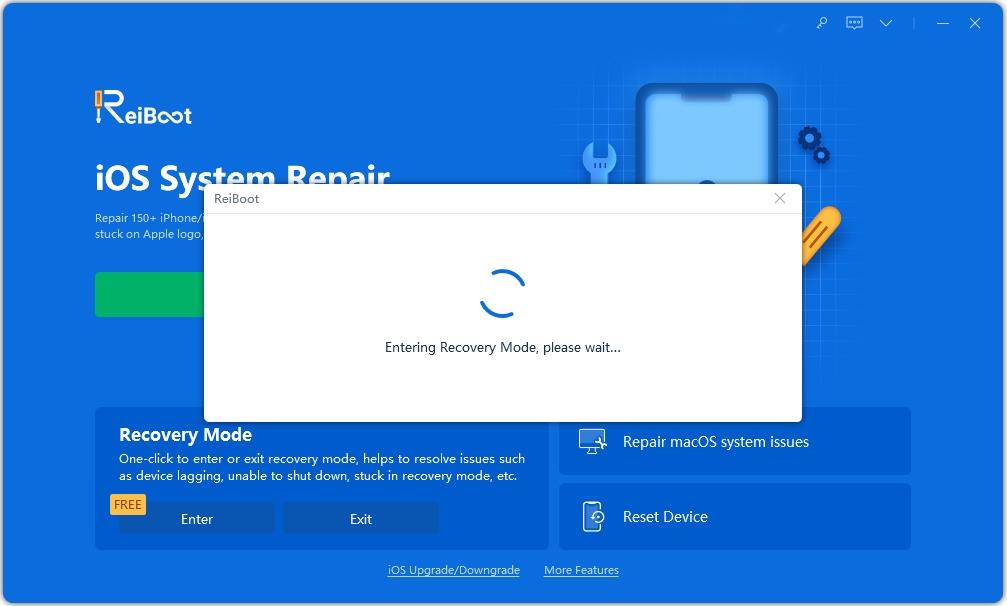 Step 2: Click Download to install the latest firmware package online.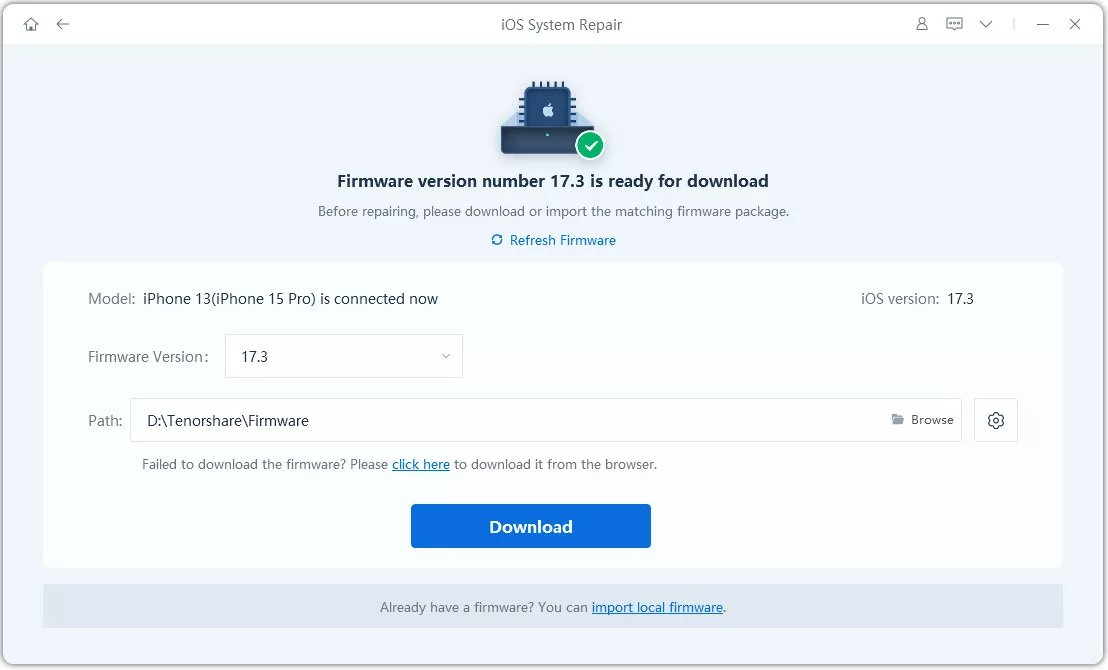 Step 3: Next, select "Repair Now" to start the recovery of your device. After the procedure ends, your device will reboot and the issue will be resolved.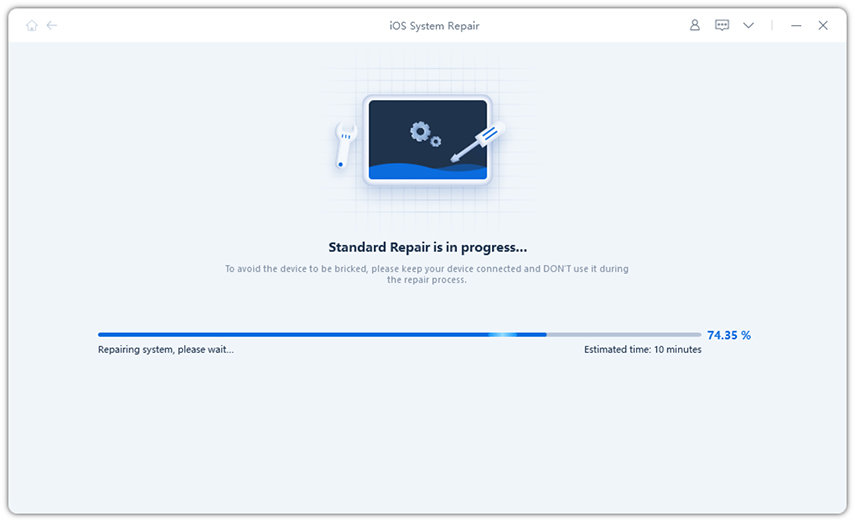 You May Also Like:
Solution 6: Factory reset iPhone with iTunes
Restoring your iPhone X might solve the issue here. Here all your data will be lost. This will make your device similar to a new one with no data and issue. Even though the likelihood of resolving the issue is high, users would not be able to see their precious data again. Follow the given steps below.

Step 1: Connect your device to the computer after opening iTunes.
Step 2: Select your device when it appears in iTunes. Above the Backups section, choose "Restore iPhone" option.
Step 3: After the process has ended, you can check whether your iPhone X is free of issue or not.
Seeing the big picture here, we had a look on the top 6 solutions that will help you if see blurry photos on iPhone X. Tenorshare ReiBoot is the best of all that will help you solve the issue quickly. If the article was helpful, do let us know your feedback by commenting below.