Is iPhone 7/7 Plus Clone Available?
by Jenefey Aaron Updated on 2020-07-15 / Update for iPhone Transfer
When everything else can be copied and the replicas flood the market. Have you ever thought about seeing iPhone 7 plus clone for sale? Though, not so common or openly available, there might be places where you can find iPhone 7 clones. Well! We are going to explain about different aspects of cloned iPhones.
Keep reading the article to explore more!
Is there clone iPhone?
Yes! If you are wondering whether iPhone 7 cloneis available online or in stores, then the answer is positive. There is no question about iPhone 7 plus cloner fake iPhone 7 to be more precise, are available for sale. The point is these fake iPhones are so identical to originals that you might get duped if not been aware. These devices, though have all the accessories in an iPhone like box resembling that of the iPhone. On a close inspection you can find that the internal memory is less, camera quality is poor, apps don't respond, supports only a 2G SIM, the touch ID doesn't work and so on.
How to Identify Fake or Clone iPhone7?
As a common iPhone users, may it is hard for us to differ form an offcial iPhone and clone iPhone. Now, plaease go ahead to know more informations of fake iPhone or how to identify fake iPhone.
Check for Physical Indicators
1. Check for screws.To ensure users can buy an official iPhone, Apple adopt the pentalobe security screw which is an important indicator for iPhone. On the contrary, the normal cross screws are user for fake or clone iPhones.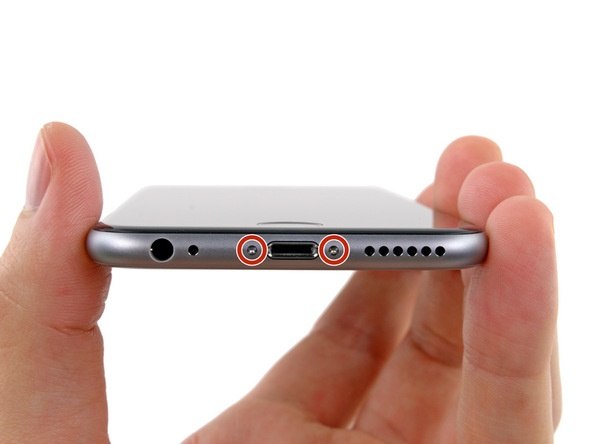 2. Check the physical buttons.If you find that the physical buttons are not where they should be, or they are loose when you press with your finger, you can know that you are using the fake iPhone.
3. Check the screen.The original iPhone's screen should be clear or colorful with higher pixel density. But the fake iPhone usually use dull screens for their low cost.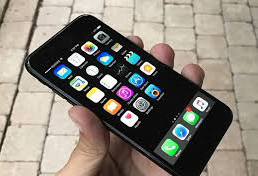 4. Check for the Apple logo.Some fake iPhone even have not Aplle logo at the back of iPhone, or they deeed have but the really different from the original one.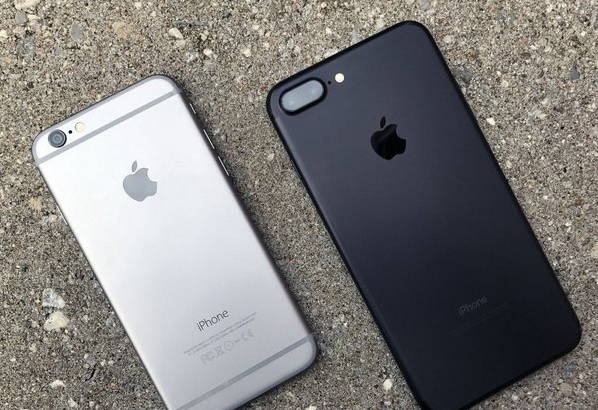 5. Check the welcome screen.It is an impotant indicator to check if it's a fake iPhone or not. You can turn on and off to check the welcome screen, in general, the fake iPhone will shows some words like "welcome". As a fact, the original iPhone will just show the Apple logo on.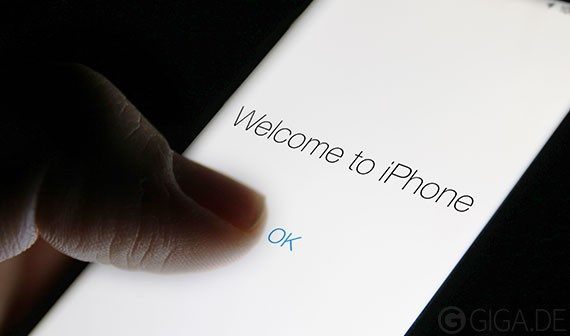 Performance Indicators
The main reason why fake iPhones exist is that people want to get an iPhone at a cheaper price. But there is low quality with the cheap price, you can check the following :
1. Camera quality.iPhone is famous on it's camera, if you want to know you are using fake iPhone or not, you can just test the camera. Because fake iPhone always low-cost camera, so it always take blurry photos.
2. Multi-tasking capabilities.Try to open other applictions when you are playing music on backgroud. You will find that fake iPhones it is hard to support two applications at a time.
3. Quickly scroll between application screens.You can do a quick scroll to the left and right of the home screens. The fake iPhone will obviously lag down and won't be able to keep up with your quick scrolls.
How to Avoid Buying Clone iPhone?
First thing first, iPhone 7 plus clone for saleare secretly conducted. When an iPhone 7/7 Plus is offered at an unbelievable huge discount. You should be alarmed that something is wrong. Make sure to walk-in or shop online from an authorized Apple Store only. You might end up iPhone 7 clone, while buying online. Moreover, you can also get an iPhone from the e-commerce sites that Apple has certified. The seller would be desperate to get rid of the iPhone and would agree, if you quote a price much lower than what he is asking for. This also makes it dubious about something not being right.
Extra Tip: How to Clone iPhone 7 Data to New iPhone XS/XS Max/XR/X/8/8Plus?
If you are looking for the most effective and easiest way for iPhone 7 clone, then Tenorshare iTransGo is your answer. This toul can clone your iPhone data and transfer data from one device to another in a hassle free way. Let's uncover the key features of Tenorshare iTransGo.
Key features –
Intuitive design and quick to take effect.
Single click data transfer between iOS devices and supports the latest iOS version.
You can selectively copy and migrate files between iOS devices directly.
Data transferring without losing any data on the target iPhone.
You can even share purchased music between different Apple IDs.
Here comes the guide –
Step 1: On your computer, install and launch Tenorshare iTransGo (Phone to Phone Transfer) software.Get your lightning cables and then connect both the iPhones with the computer.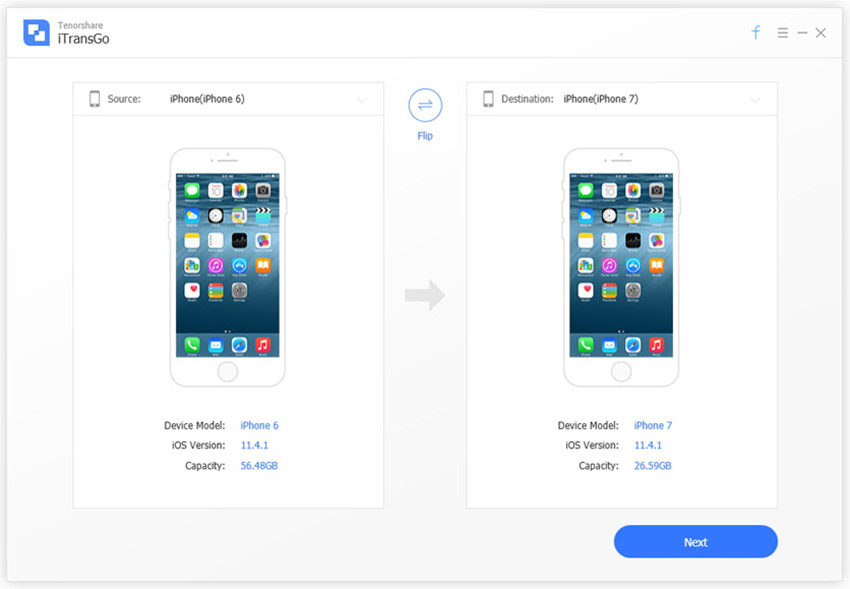 Step 2: After that hit 'Next' and select the uld iPhone as the source device in iTransGo. Within few minutes iTransGo will analyze the device content.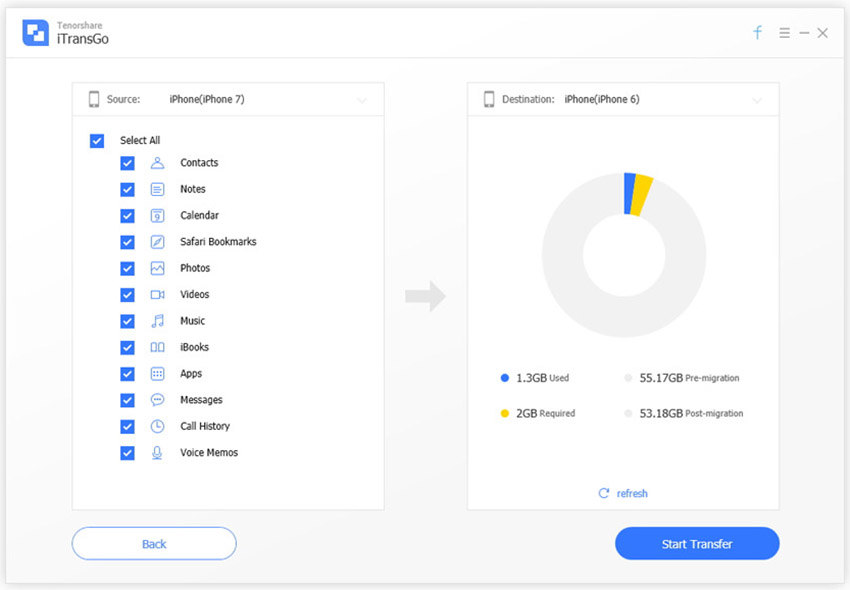 Step 3: Select the data you want to clone to the new iPhone 7/7 Plus from the uld iPhone. Let's select 'Select All' and then tap the 'Start Transfer' button. Within sometime, all the data will be copied to the new iPhone 7/7 Plus.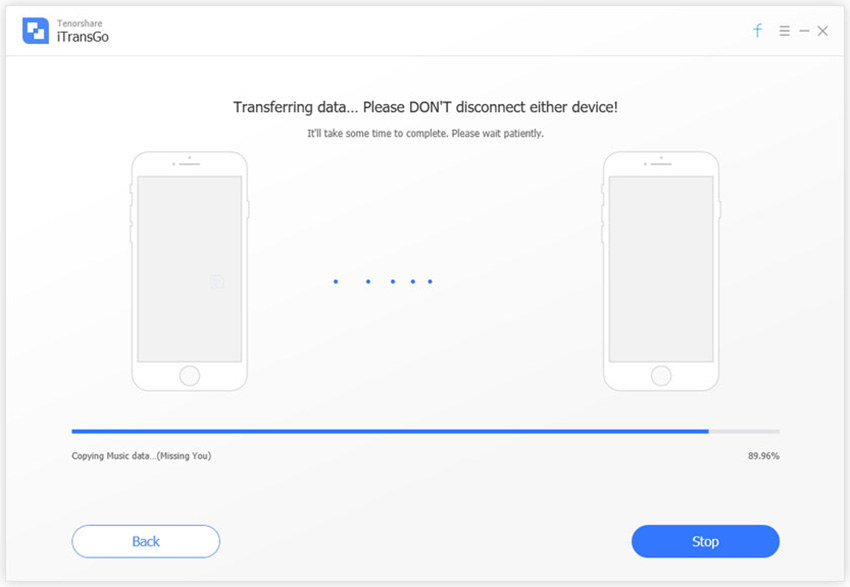 Final Words
From the above article, we found that iTunes won't offer you selectively cloning data to your new iPhone. Whereas iCloud fullows a long process to carry out the cloning process. Our comparison made us opt for Tenorshare iTransGo, for its quick action and secure data transmission between iPhone/iOS devices. Moreover, it allows data transfer selectively which is not possible for iCloud or iTunes.