Apps Stuck on Waiting After iOS 10 Update
"Since updating to iOS 11/10, a couple of apps stuck at waiting in iOS 11/10, such as Facebook. I cannot access them. I've tried everything and can't get them to work. Any help would be greatly appreciated!"
iPhone 6s, iOS 10.0.2
-from Apple Forum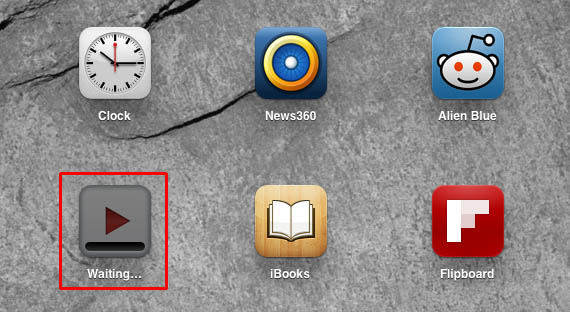 How to Fix "Apps Stuck on Waiting" on iPhone, iPad
iPhone and iPad Apps can stuck on "waiting…" or "installing…" state while trying to download, install and update apps on the iPhone (including iPhone 5/5s/SE/6/6s/7/7 Plus). The app is frozen with a "Loading…" or "Waiting…" under the icons which are greyed out. It's annoying, but there are a few tricks and fixes.
Solutions below apply to both iPhone and iPad. We'll take iPhone for example to show you the process.
1. Force Restart iPhone (including iPhone 6s and iPhone 7)
To force restart iPhone 7, iPhone 7 Plus or later:
Press and hold the Power (Sleep/Wake) and Volume Down buttons together.
Keep holding both buttons down until the Apple logo appears.
The iPhone will boot iOS and the lock screen will appear when complete.
For iPhone 6s, iPhone 6s Plus and earlier:
Hold down the sleep/wake button and home button simultaneously.
Let go when the Apple logo appears and the iPhone is booting up.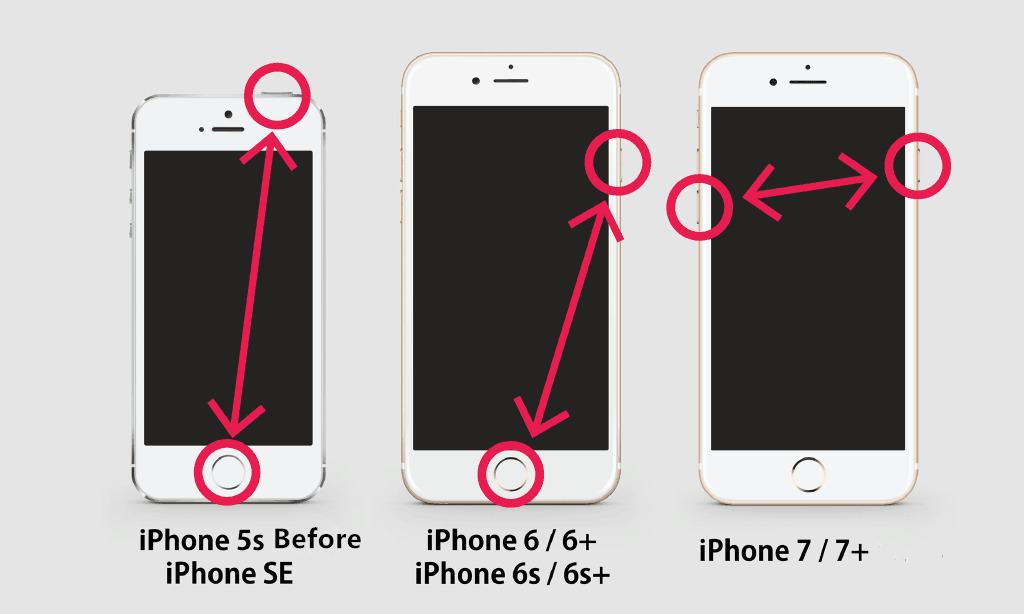 If the stuck continues, you might need a special tool to force iPhone to reboot. Tenorshare ReiBoot is one you can trust, small in size, free of charge. Besides the app "waiting" stuck, it also fixes other sorts of iPhone stuck including Apple logo, black screen, red iTunes logo, etc.
Connect iPhone to your computer and launch Tenorshare ReiBoot, it will detect your iPhone. Press "Enter Recovery Mode", and when you see the "Enter Recovery Mode" greyed out, press "Exit Recovery Mode". iPhone will restart itself.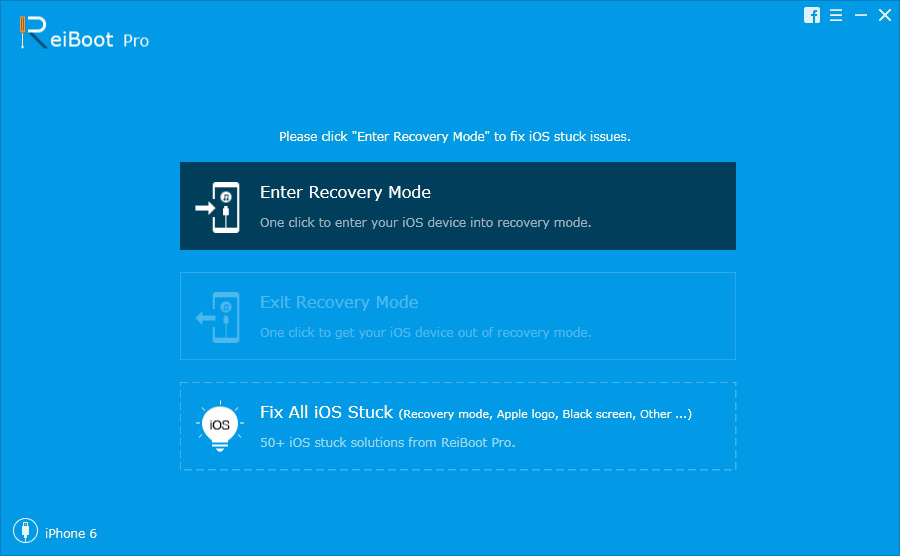 Free Download
For Win 10/8.1/8/7/XP
Secure Download
Free Download
For macOS 10.13 and below
Secure Download
After restarting iPhone, the app that is stuck at "Waiting…" should be gone from the home screen/springboard. You can then re-download the app.
2. Check Your iPhone Storage
Sometimes, apps stuck at "waiting" during downloading because iPhone is running out of space. Head to Setting > General > About to check for detailed information. Of course, you can try to delete unwanted apps/games by tapping Setting > General > Usage > Manage Storage (Storage), find the app > Delete App.
3. Re-download and Reinstall the App
When iPhone stuck in "iPhone app waiting" state while downloading apps, you can follow the instructions to re-download and reinstall the app.
On your iPhone, go to the App Store.
Locate the app you want to download.
Tap the Free button to download free app version or purchase for a paid version.
Tap the Install button to proceed.
Follow the onscreen prompts until the app is successfully downloaded and installed on your iPhone.
4. Check Wi-Fi Settings
If you do not have a stable data network, you might fail downloading or install new apps. For 3G/4G/LTE users, make sure there aren't network issues. For Wi-Fi users, restart your router or connect to another Wi-Fi network and see if it solves the problem.
Once the network is stable, you still need to delete the app you are trying to install, re-download it and reinstall from App Store.
5. Sign Out, Sign in App Store
If it is error with your App Store, you can sign out of your Apple ID and re-login.
Head to Settings -> iTunes and App Store.
Turn off Wi-Fi and reboot your iPhone.
Connect to Wi-Fi, sign-in to your Apple ID and re-download the app.
All goes well, these tricks will be sufficient to fix iPhone app stuck on "Waiting" during installation or downloading. If not, leave us a comment below or on Facebook and Twitter. We could discuss and see if there are other fixes.
Free Download
For Win 10/8.1/8/7/XP
Secure Download
Free Download
For macOS 10.13 and below
Secure Download
Related Articles
comments powered by