Everything You Need to Know About Selling Your iPhone
Wondering to sell your old iPhone but don't know where to sell your iPhone, how to get best price when selling iPhone or how to sell iPhone safely without personal data leaking? In this article, we are going to give you some tips on what to do before you sell iPhone, where to sell your iPhone and how to get the best price when selling iPhone.
Part 1: What to Do Before Selling Your iPhone
Before selling your iPhone, you'll need to make sure your personal data is safe and everything is well prepared.
1. Back up your iPhone
Back up all of your important data including contact, photos, videos, and apps. That way all your data is safe and secure and you'll be able to easily restore it to your new iPhone when you get it.
Back up to iCloud:
Launch Settings from the Home screen >Tap on iCloud >Tap on Backup > Tap on Back Up Now.
Back up to iTunes :
Plug your iPhone into your Mac or Windows PC > Launch iTunes > Click on the iPhone icon in the menu bar > Click on Back Up Now.
2. Erase all data on your iPhone
Before you sell your iPhone, you'll need to make sure that you've wiped everything you've got stored on it, to prevent the person who buys it getting access to your sensitive data and details. Simply Erase All Content and Settings is not enough since it is still possible to track data with third-party software. Here we recommend Tenorshare ReiBoot, which give you 2 options to wipe data on red iPhone 7/7 Plus, iPhone SE, iPhone 6s/6s Plus/6/6 Plus, iPhone 5s/5c/5, iPhone 4s/4/3gs completely and permanently.
Recovery Mode Restore:
Run Tenorshare ReiBoot > Connect iPhone to computer > Click on Enter Recovery Mode > Run iTunes > Click on Restore when iTunes prompts you.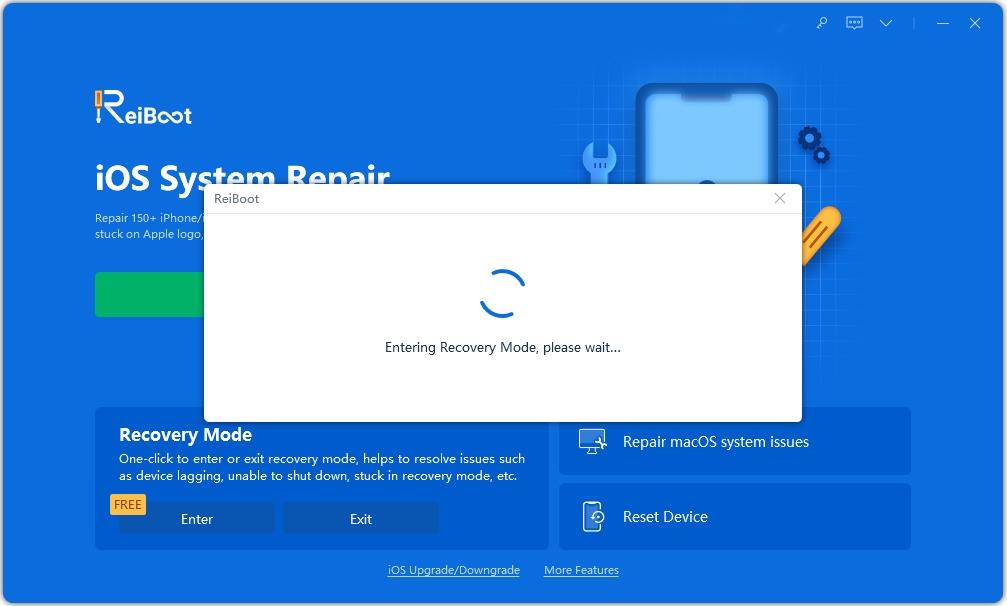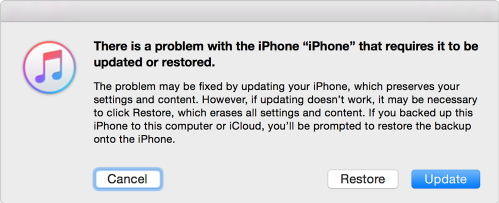 Reinstall iOS:
Run Tenorshare ReiBoot > > Connect iPhone to computer > Click on Fix All iOS Stuck > Click on Advanced Mode > Download firmware package > Reinstall iOS. In this way, not only all data are erased from your iPhone but a completely new iOS will be installed on your device.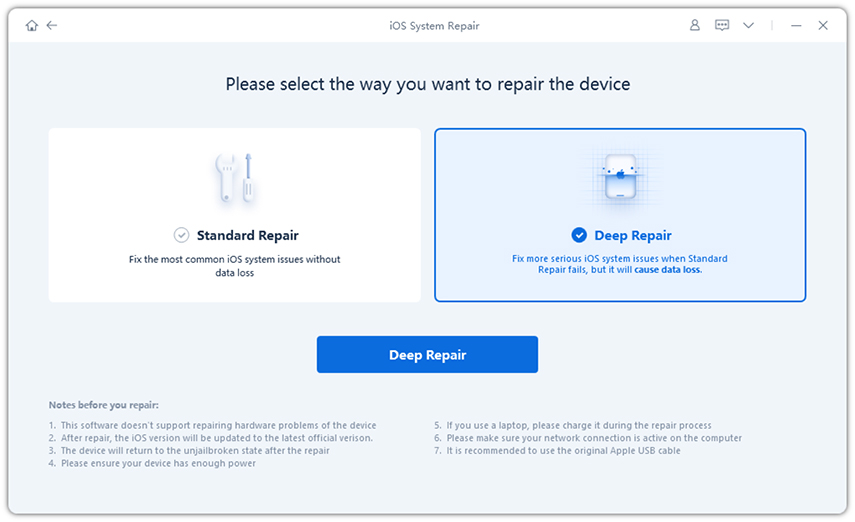 3. Unlock your iPhone
If you iPhone is locked to specific carrier, you'll need to unlock your iPhone first so that it can be used anywhere, bought by anyone, in any region.
You may be interested in How to Unlock an iPhone 7/7Plus from AT&T.
4. Turn off Find My iPhone
Find My iPhone is a security feature that must be turned off before you sell your phone otherwise nobody else will be able to use or reset it.
To turn off Find My iPhone:
Open the Settings app on your iPhone > Go to iCloud > Find My iPhone > Toggle it off.
Part 2: Where to Sell Your iPhone
After you have done all preparations, now you need to think a good place to sell your iPhone. Below we list some popular places for your reference.
1. Apple's Trade Up program
If you have an iPhone 6 or an iPhone 6 Plus and you plan on purchasing a new iPhone, you may consider Apple's trade up program. Get more details at: http://www.apple.com/iphone/trade-up/
iPhone 5:

$55

iPhone 6:

$200

iPhone 5c:

$40

iPhone 6 Plus:

$225

iPhone 5s:

$95

iPhone 6s:

$265

iPhone SE:

$170

iPhone 6s Plus:

$300
2. Graigslist
Craigslist is probably where you're going to get the most money, if you're willing to deal with flakes, scammers, spammers, and the prospect of getting murdered for your kidney.
Craigslist prices always tend to fluctuate depending on timing and availability, but many people are willing to pay a bit more to avoid the hassle of shipping and waiting.
3. eBay
eBay is a good platform to sell your old iPhone online. Compared to Gragslist, eBay is offers its buyers purchase protection, people are more comfortable buying from strangers.
But there's no instant sell option, so you'll have to list your phone on the old fashioned Internet auction block. Set an entry price, and watch the bids come in. And eBay does charge a sales fee for products that are sold through its site: 10 percent of the final value (selling price).
Reference Prices on eBay:
iPhone 6 (16GB): $250 - $350
iPhone 6s (16GB): $300 - $500
iPhone 6 Plus (16GB): $350 - $450
iPhone 6s Plus (16GB): $400 - $600
4. Gazelle
Gazelle is a good option if you're willing to sell iPhone to a company. What you need to do is sending your old phone and Gazelle will check your old phone when it arrives. If everything looks good, they'll pay you by check, Amazon, or PayPal.
And, you do have more options for how to receive your credit, including check, PayPal credit, Amazon gift card or charitable donation. Moreover, If your iPhone is broken and no longer turns on, there's a good chance to sell your iPhone with cracked screen to Gazelle with $50 to $75.
Here's a sample of the prices you can get for selling old iPhones to Gazelle.
iPhone 5s value / sell price - up to $108
iPhone 6 value / sell price – up to $200
iPhone 6 Plus value / sell price – up to $225
iPhone 6s value / sell price – up to $300
iPhone 6s Plus value / sell price – up to $325
Part 3: How to Get the Best Price When Selling iPhone
If you want to get the best price for your old iPhone, firstly make sure your iPhone is clean not only on the inside but on the outside. Considerately wipe it down with a damp cloth and making sure all dirt, oil, lint, and other stains, debris, and even fingerprints are gone from site. This will make your iPhone looks beautiful and clean, which is especially useful when you show how your iPhone looks.
Secondly, if you have the the Lightning or 30-pin Dock cable, AC Adapter, and original box along with your iPhone, it will give an edge over other sellers and you can ask for a better price.
Last but the most important is that finding a way perfect way for you to sell your iPhone. Hope that you can successfully sell your old iPhone in a good price.