Find More Pokemon with The Help of Pokemon Radar
by Anna Sherry Updated on 2021-05-17 / Update for iPhone Tips
Pokemon Go radars are readily available tools that provide helpful information like the locations of Pokemon nests, Pokestops, gyms, and other game-related resources. Some radars even keep track of rare Pokemon spawns. Here are some of the best radars that are still active today.
I. Top 3 Pokemon Go Radar Sources You Can Try
Niantic has actively disavowed Pokemon Go Radars ever since the game was released itself, due to which the majority of the radars were shut down, but some have still managed to survive.
1. Go Map
Go Map is a collaborative, real-time web-based map that can be accessed on any browser to gain real-time information regarding the game. Pokestops, Gyms, and potential Pokemon spawns are some of the features that Go Map offers.
The app also grants access to an interactive Pokedex that provides stats and in-depth details regarding each Pokemon. Go Map also offers a user-friendly interface that allows the user to either use it as a more conventional map or arrange Pokemon's based on a specified region or city. Besides, since it relies on players to report locations and spawns, it is instrumental in cities and downtown areas.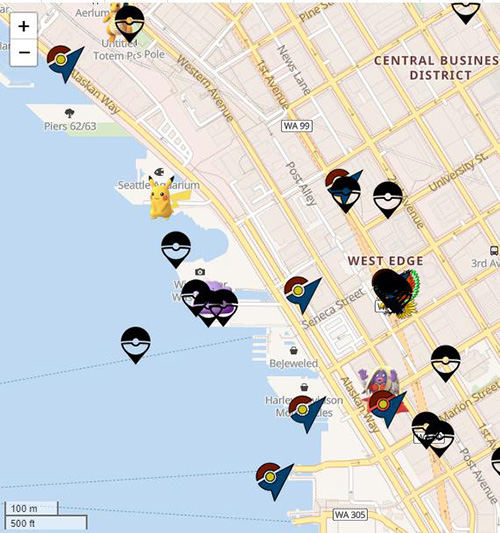 2. The Silph Road
The Silph Road is widely hailed as one of the best Pokemon Radar that can be found out there. In addition to a comprehensive Pokedex, they also provide countless guides on Pokemon Go in general. The Silph Road has a Nest map of both confirmed and rumored Nest spawns updated regularly since nest locations change now and then.
Moreover, there is a League Map that provides users with locations for real-world meet-ups of all varieties. The Silph Road has cemented its place as one of the biggest and best-organized Pokemon Go radar through all these features.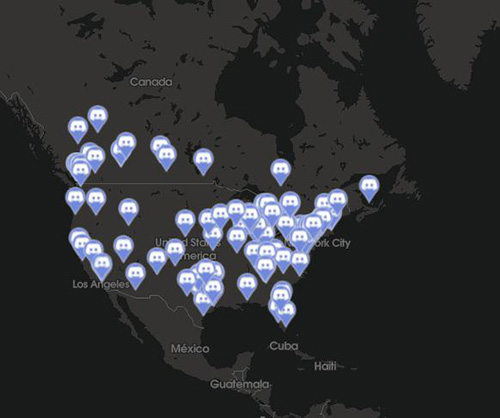 3. PoGo Map
PoGo map is a radar that can still be accessed on its website even though its radar app has been discontinued. It is a comprehensive map that can report a wide range of valuable events in a city on its simple map-like interface. It will display stuff like newly spawned Pokemon's, Pokestops, Gyms, Nests, and more.
The specialty of PoGo Map that makes it stand out from the rest is its ability to differentiate between normal Gyms and Gyms that can hand out EX Raid Passes. Trivial information such as when Team Go Rocket has invaded a Pokestop or even which Research tasks any particular Pokestop is handing out are also reported on this Pokemon Go Radar.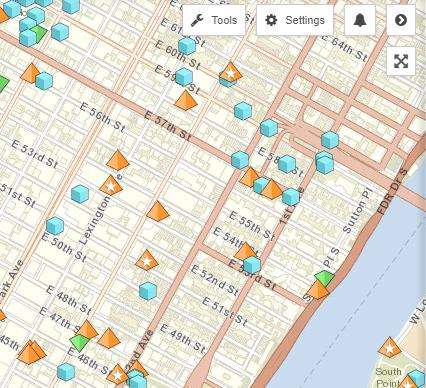 II. Tip & Trick: How to Pinpoint iPhone Location to Somewhere Listed on the Pokemon Radar
The iOS on iPhones is notorious for its strict rules and restrictions, making it very difficult to change the location without jailbreaking the iPhone. However, Tenorshare iAnyGo can do just that without requiring any jailbreak. Here are some of the features provided by Tenorshare iAnyGo that Pokemon Go players can utilize to gain access to the locations listed on their Pokemon Radar from the comfort of their homes.
How to Change GPS Location on iPhone with 1 Click 
Launch the software on your computer, the default mode will be 'Change Location'.

Connect your iPhone to the computer via the Lightning Cable. Then, unlock your device and click the "Enter" button to get started. Make sure to tap "Trust" on your iPhone if the pop-up shows up.

Enter the address or GPS coordinates of the desired location in the search box, then click "Start to Modify".
Simulate GPS Movement along A Route between Two Point 
On the main interface, switch to the 'Single-Spot movement' and press "Enter".

Select the "Start Point" and "End Point" on the menu according to your desired location.

Select the number of moves and adjust the speed by dragging the speed bar. Then click "Start to move" to travel back and forth between the two selected points. You can pause and continue the movement anytime.
Video Guide