How to Do A Great Throw in Pokemon Go
by Anna Sherry Updated on 2022-01-25 / Update for iPhone Tips
Pokemon Go is not only an addictive and fun-filled game, but it also comes with tons of challenges that can take lots of time before you can deal with them. One of such challenges is doing a Pokemon Great Throw as you continue enjoying the game. Without getting a Pokemon Great Throw or Pokemon Excellent Throw, you will find it hard to get exceptional rewards that can boost your gaming experience.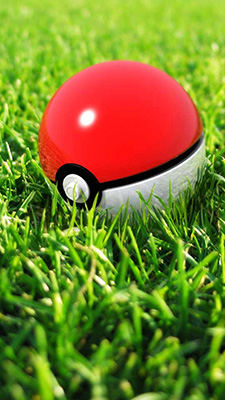 Well, if you would like to learn how to do a Great Throw, this article is what you need as we will explain everything you need to do.
Part 1. What Is Great Throw in Pokemon Go
A Great Throw in Pokemon Go refers to a particular throw rating. You can achieve this throw when you hit the Pokemon with the balls when the circle is around half of its regular size. After achieving this throw, you will get a "Great!" rating.
Notably, depending on your throw, you can also get a Nice rating or even an Excellent rating. However, this article is only focused on doing a Great Throw.
Part 2. How to Make A Great Throw in Pokemon Go
If you would like to do a Pokemon Great Throw, do the following:
You need to hold the ball down to set the ring. You are going to release it once you notice that the circle is around half as big as the center circle.
Then, you have to wait for Pokemon to the first attack before doing anything.
Once Pokemon launches an attack, you must spin the curveball and release it whenever it goes back to its original stance. If done correctly, you will make a Pokemon Great Throw and get an amazing rating.
Now, you can repeat these steps as many times as possible.
The base capture rate for this is 50%. Then, the combination of Great Catch and Curveball can give you around 52.87% rating. If you want to increase your capture rate, you can consider adding a Golden Razz Berry or Razz Berry to the throw.
Part 3. How to Catch More Pokemons with The Help of Tool
Since Pokemon is a GPS-based game, you often need to change location to be able to catch as many Pokemons as possible. Luckily, there are tools you can use to change your location without leaving a place. One of the best tools for this purpose is Tenorshare iAnyGo.
If you are playing Pokemon, iAnyGo provides three means for faking your GPS. These three methods will be explained below.
Start by downloading iAnyGo on your Mac or Windows PC. Install the program and launch it. Notably, "Change Location" will be its default mode.

Connect your iOS device to the computer. After you have connected the two devices, unlock your iPhone and click "Enter" to continue the process.

In the search box on the interface, type the GPS coordinate or address you want to move to virtually. After selecting a location, you should hit the "Start to Modify" button.
Note: To get the address you have faked previously, just check under the "Historical Records" section.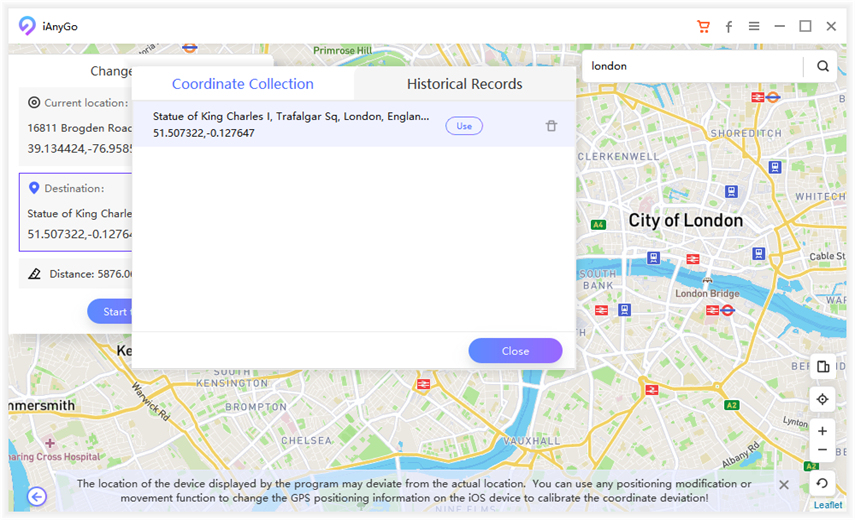 Conclusion
As they say, practice makes perfect. It is worthwhile to note that getting a Great Throw requires regular practice. So, you may not get a Great Throw after the first few tries. However, with regular practice, you can become an expert at making a Great Throw and even probably improve to make an Excellent Throw. Therefore, you should not get tired if you don't get it after the few tries.
Nonetheless, you can take advantage of the several benefits of Tenorshare iAnyGo to fake GPS and catch more Pokemons easily and quickly.