Top 8 Phone Recovery Tools That You Can't Miss
by Sophie Green Updated on 2020-12-07 / Update for iPhone Tips
Smartphones are some of the amazing devices as they let you carry a fully-fledged computer right in your pocket. However, they are prone to issues. Occasionally, you might encounter a variety of issues with your devices, and it is important to know how you can fix those issues. That is where a phone recovery tool comes into the picture.
A recovery tool can actually rescue your phone from a faulty condition and make it work again. If you have never used such a tool before, and you would like to find out what options are available, this post is all that you are going to need.
It lists some of the best phone recovery tools that you can use to recover and fix issues on your phones.
Part 1. Top 4 Phone System Recovery Tools
This section lists some of the Android phone recovery tool, Windows, and iOS recovery tools. These tools will help recover your device from a bad condition, like when they are soft bricked or they have a software issue.
1. ReiBoot – Best iPhone System Recovery Tool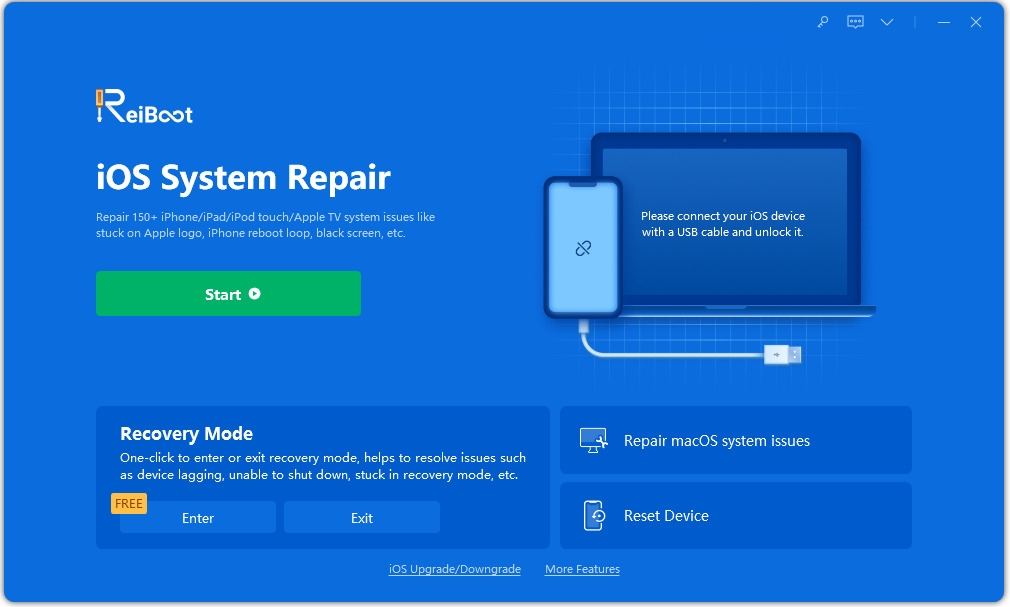 Tenorshare ReiBoot is arguably the best tool you can get to fix many types of issues on your iPhone and iPad devices. With this tool, you can fix even the most serious issues on your iOS-based devices within a few clicks. All you basically need to do is select an appropriate option in the program and it will take care of the rest for you.
What It Can Do for You:
Enter and exit the recovery mode in a single click.
Fix over 150+ system issues for iPhone/iPad/iPod touch/Apple TV.
Repair iPhone stuck on Apple logo, won't update, won't restart, stuck in black/white/blue screen or DFU mode, etc. in a few clicks.
Works with the latest iPhone, iPad, and iOS versions.
Fix iPhone system problem with the highest ever success rate.
2. ReiBoot for Android – Best Android System Recovery Tool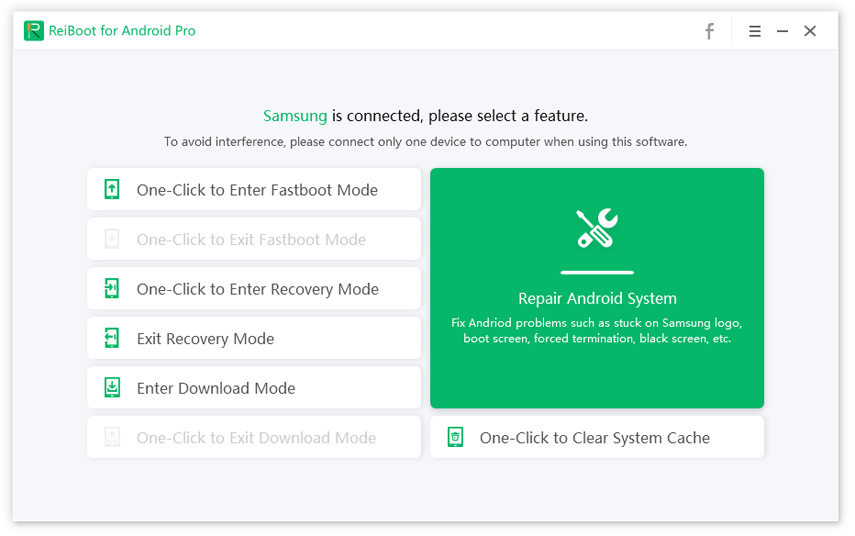 Your Android device is probably going to cause more issues than you can imagine. That is where a tool like Tenorshare ReiBoot for Android will help you out. This tool helps you fix a number of issues on your Android device, no matter how the issue was caused.
With this tool, you only need to connect your phone to your computer, click a button, and your phone's very core system gets fixed. This, in turn, fixes almost all other problems on your Android device.
What It Can Do For You:
Resolve almost all system issues on the Android, such as crashing, phone stuck in a boot loop, unresponsive phone screen and more.
Enter and exit recovery and fastboot modes easily.
Free to enter and exit Android download (odin) mod free.
1 click to clear Android system cache files fairly quickly.
Revive your Android phone with simply clicks.
3. Windows Phone Recovery Tool
If you have a Windows phone that needs to be fixed, you need to use the Windows Phone recovery tool. It is built specifically to help you recover your system and resolve problems on your Windows Phone 8 or later devices. It works for certain HP devices as well which is a plus point of this software.
What this tool basically does is it installs the latest version of Windows on your phone, and this fixes nearly all issues with your software.
What It Can Do For You:
Resolve many types of issues on your phone.
Install the latest version of Windows on your phone.
Erase your phone.
Works with phones from multiple manufacturers.
Support for Windows Phone 8 or later.
4. iTunes – Official iPhone Recovery Tool
If you use an iOS device, you have probably installed iTunes on your computer. In addition to letting you sync the contents of your iPhone and iPad with your computer, iTunes allows you to restore your devices which basically fixes the operating system of the device.
You can both restore as well as update your iOS devices using iTunes.
What It Can Do For You:
Backup and restore your iOS devices.
Reinstall iOS on your devices.
Update iOS on your devices.
Restore your device in recovery mode.
Sync content on your devices.
Part 2. Top 4 Phone Data Recovery Tools
The second most common issue amongst smartphone users is accidentally losing your data. If this is the case with you and you have lost files on your phone, the following phone data recovery tool will help you get your lost data back.
1. UltData for iOS – Best iPhone Data Recovery Tool
Tenorshare UltData for iOS is an excellent tool to recover data from iOS-based devices. Using this tool, you can restore your contents from multiple backups. This tool can help retrieve your files from your iTunes backups, iCloud backups, and even from your device itself.
It uses smart algorithms to find recoverable files and then lets you recover and save your lost files in your chosen folders.
What It Can Do For You:
Quickly recover data directly from iPhone/iPad without backup.
Access and preview data from iTunes/ iCloud Backup.
Selectively recover photos, videos, messages, contacts, notes to iPhone or computer.
Recover iOS data instantly with only 3 steps.
Works with some of the popular chat apps like WhatsApp, Viber and Kik, Line.
Be compatible with all major iOS devices, even broken devices are recoverable.
Easy to use, no tech knowledge required.
2. UltData for Android – Best Android Phone Data Recovery Tool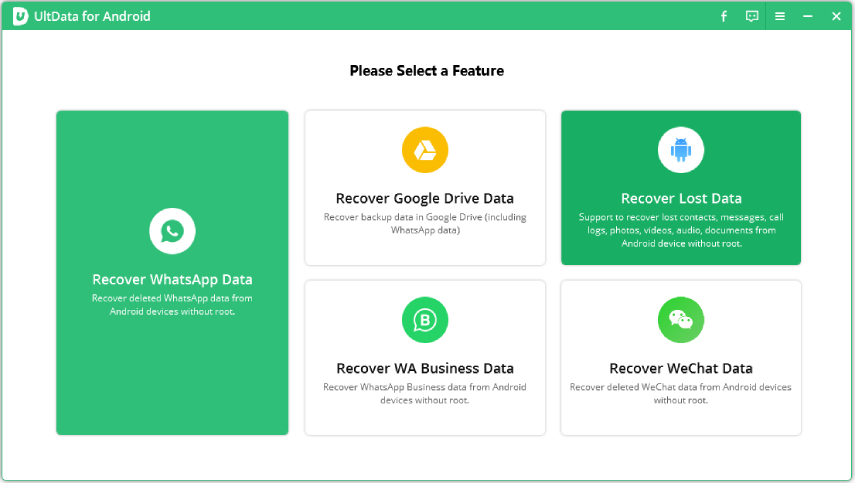 Android phones are more prone to data loss than other devices, and so it is a good idea to have a data recovery tool with yourself to help you in your data loss scenarios. Tenorshare UltData for Android is one of the effective programs you can use to recover and restore data on your Android devices.
This tool scans your device, lists all the files that you can recover, lets you preview your files, and then you can click on an option to have your selected files restored on your phone.
What It Can Do For You:
Retrieve lost WhatsApp messages & attachments in no time.
Recover Deleted Photos from Android without Root.
Support data recovery on Samsung, Huawei, Xiaomi, OPPO and other 6000+ Android without root.
Recover almost any type of file on your device.
Decent data recovery success rate.
3. 4DDig – Windows Phone Data Recovery Tool
If you have lost data on a Windows phone, you can use the Window Phone recovery tool download link to obtain a tool that helps recover files on your Windows device. This tool is called Tenorshare 4DDiG and it allows you to find and recover files on Windows computers as well as Windows phones.
It offers a generous amount of data recovery in the free version. It can recover many types of files so you can recover pretty much everything that you have lost on your phone.
What It Can Do For You:
Recover lost or deleted photos, videos, audio, videos, documents, etc.
Preview your files before you recover them.
Recover even the deepest of system files.
Can restore files from formatted and corrupted partitions.
Safe and secure.
4. Recuva – Free Phone Recovery Tool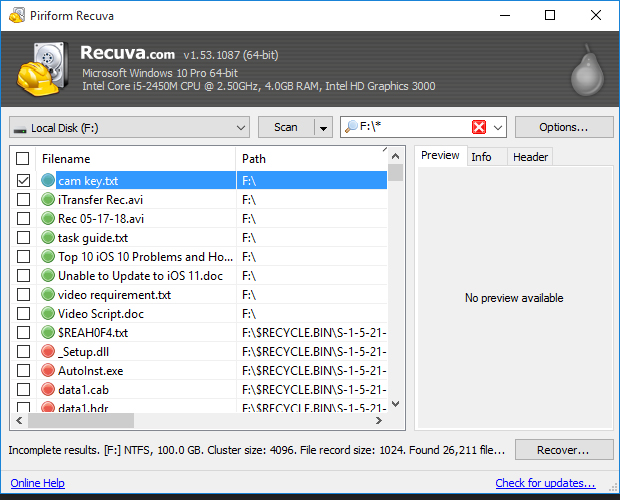 Recuva has been around for quite a long time and it is a generic tool to recover files from various devices. It uses the methods that are proven to work for data recovery and you can use them to recover all your photos, videos, and other types of files.
It even offers features like deep scan to ensure all your files can be recovered.
What It Can Do For You:
Supports many file formats.
Deeply scan your devices to find recoverable files.
Delete your files in a way that they can never be recovered.
Easy to use and quick.
Summary
If you are on the hunt for a phone recovery tool and you have not found one yet, our listicle above will help you find the perfect tool for your phone. There are various tools that you can use to fix your devices as well as recover data from them.