Fix New iPhone SE 3 Not Activating Issue in 4 Ways
by Anna Sherry Updated on 2023-01-04 / Update for iPhone Tips
The new iPhone SE 3 was introduced by Apple at the beginning of March 2022. The 2022 SE is an improvement on the 2020 SE and comes with numerous amazing features for people that like an iPhone with a small screen.
As more people are getting this new device, a few of the buyers are already encountering an issue with the new iPhone SE 3 not activating. Therefore, some individuals are asking – why is my new iPhone SE 3 not activating? Expectedly, some factors are responsible for this problem. So, we will consider these factors as well as the potential ways to fix them as quickly as possible.
What Cause iPhone SE 3 Not Activating
Foremost, let's talk about the causes of the iPhone SE 3 not activating. The causes include the following:
Activation server problem: Sometimes, the server for activating your iPhone may be the problem. You can go to the Apple System Status page to check if the servers are running or not. This is usually a temporary glitch that will fix itself later.

An issue with the SIM card:

If the SIM card is not positioned properly in the SIM tray, you may have issues with activating your iPhone SE 3.

Issues with mobile carrier:

The mobile carrier of your device also plays a role in the activation of your iPhone SE 3. So, if the carrier has a technical issue, you may notice that you could not activate iPhone SE 3.

The device is locked to a mobile service provider:

If your iPhone SE 3 is already locked to a particular mobile service provider, you cannot activate the device with a SIM card from another provider. In this case, you may need to revert to the provider locked to the device.

Poor internet connectivity:

Activating your iPhone SE 3 requires internet connectivity. Therefore, if the internet connection is bad, you may be unable to activate iPhone SE 3.
5 Ways to Try If You Could Not Activate iPhone SE 3
So, if you could not activate iPhone SE 3, you should think about exploring the 5 methods below:
Way 1. Reinsert The SIM Card
If the problem is caused by a poorly positioned SIM card, then you can simply remove it from your iPhone SE 3 and reinsert it. This should be done carefully to ensure that the SIM stays in the right place. Now, you should try to activate your device again.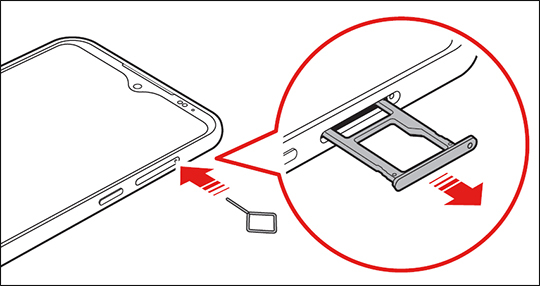 Way 2. Restart iPhone SE 3
Is your new iPhone SE 3 not activating after reinserting the SIM card? Then, restarting the device may be able to fix it. How do you restart iPhone SE 3? Do the following:
Press the Side/Power button until the power-off slider shows on the screen of the device.
Drag the power-off slider to the right, and iPhone SE 3 will go off.

Wait for some minutes and press the same button to turn on your device.
Way 3. Check Network Connectivity
Sometimes, poor internet connectivity may be responsible for why you are unable to activate iPhone SE 3. So, you need to check network connectivity and confirm whether your device is connected or not.
For Wi-Fi, you should follow these steps:
Navigate to the "Settings" app on your device. Then, go to "Wi-Fi" and see whether you are connected to a network or not.
If you want to use mobile data, you should:
Go to "Settings" and then navigate to "Cellular Data". Turn it on if it has been disabled.
Way 4. Fix New iPhone SE 3 Not Activating with Tenorshare ReiBoot
Another reliable method you can use is to install Tenorshare ReiBoot and use it to fix the problem. Generally, ReiBoot is a top-notch tool that can proffer solutions to any glitch that may be preventing SE 3 from activating.
Here are the things you should do to use Tenorshare ReiBoot to fix the activation problem.
Start by downloading Tenorshare ReiBoot. Once you have installed and launched the tool, you should use a USB cable to connect your iPhone SE 3 to the PC. Once detected, tap "Start" to get started.

The next step is to tap "Standard Repair". Read the instruction on the screen to understand the risks involved. When you are ready, just tap "Standard Repair".

Next, you need to tap "Download" to download the latest firmware file.

Once downloaded, you need to tap "Start Standard Repair". The system recovery will begin instantly.

Once you are done, you should be able to activate the device without any problem.
Still Unable to Activate iPhone SE 3? Contact Carrier or Apple Support
Are you still dealing with iPhone SE 3 not activating after trying all the methods above? Well, you should not hesitate to contact your mobile carrier or Apple Support for some assistance. The team will provide a quick solution that will help you to get rid of the issue.
Conclusion
With the various methods above, you should not have any challenge with fixing your new iPhone SE 3 not activating issue. From our experiences, the easiest way to solve the problem is to use Tenorshare ReiBoot. The program works for SE 3 and other iPhones you can think of. But if it doesn't work for you, then you should contact your carrier or Apple Support for further assistance.
Fix iPhone Stuck Issues without Data Loss