How to Restore iPhone in Recovery Mode without or with iTunes
The iPhone/iPod Recovery Mode is basically a failsafe utility that is generally used to fix iOS system issues and while updating new iOS version. Most of the times, the Recovery Mode is used in tandem with iTunes while re-flashing the iOS system but the whole procedure is a bit cumbersome and involves data loss. So, in this article, we are here with a way where you will know how to restore iPhone without iTunes in recovery mode. This particular method to restore iPad in recovery mode involves no data loss whatsoever. Have a look!
Part 1: How to Restore iPhone without iTunes in Recovery Mode (No Data Loss)
It is very easy to restore iPhone recovery mode via the iTunes app. It is the official method provided by the manufacturer. If you follow this method and restore device in recovery mode, then it will be very effective and the iOS device will be restored quite effectively but it will also erase all the data from your iOS device, and you will be left with an empty device.
Unfortunately, there is no official method to restore iOS devices without losing data. So, if you are reluctant to keep your data then you will have to use a professional program to restore the device, without data loss. We are specifically recommending Tenorshare ReiBoot.
It is a tested software, packed with features and easily operable. Using just a few simple clicks you will be able to restore your iOS device in recovery mode but your files won't be erased.
So, here's how to restore iPhone without iTunes in recovery mode;
Step 1 You need to download and install Tenorshare ReiBoot on your computer. This program runs on both PC and Mac. So, now just connect the iPhone to the computer and launch the program.
Step 2 After the iPhone is detected, click "Repair Operating System" from the top right corner of the main interface.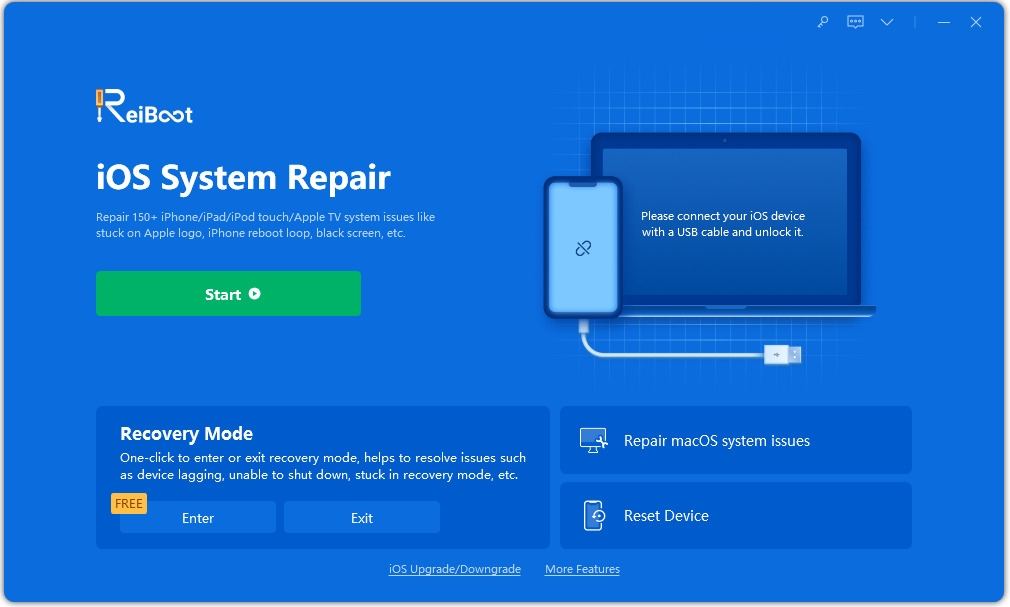 Step 3 In the following interface you have to click "Start Repair" to proceed.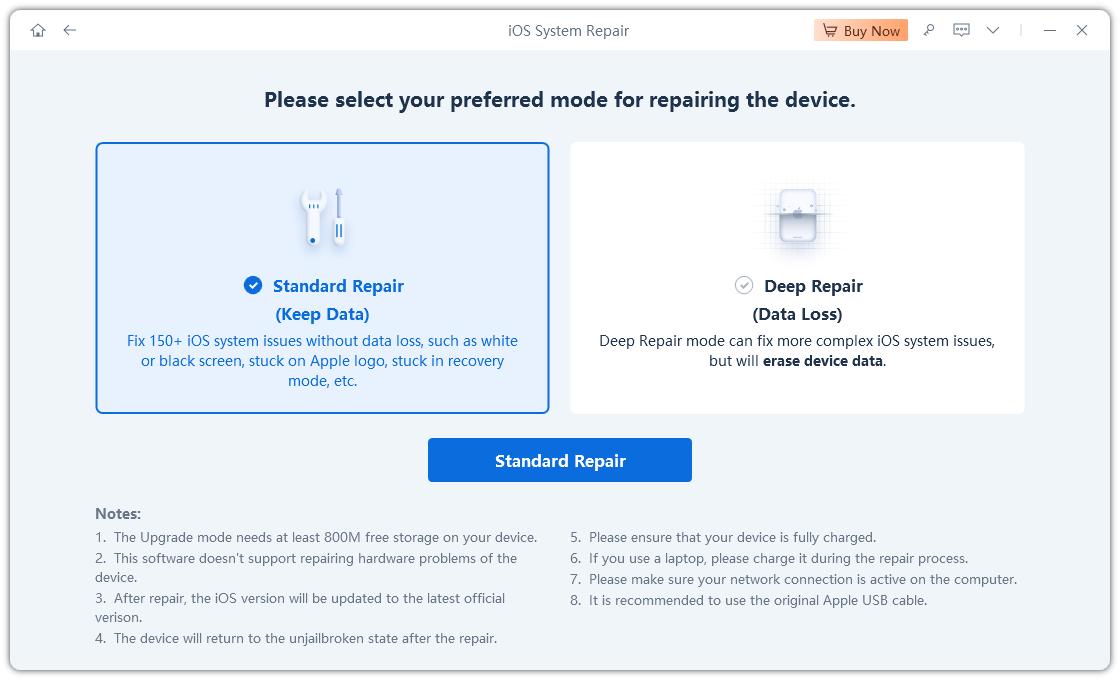 Step 4 If iPhone is having trouble to get detected then you have to put your iPhone into Recovery Mode. The procedure is very simple;
Quick tap on the Volume Up button and then the Volume Down button.
After that press and hold the Power button.
Continue holding the button, even after you see the Apple logo on the screen.
Then, release the button when the screen shows "Connect to iTunes".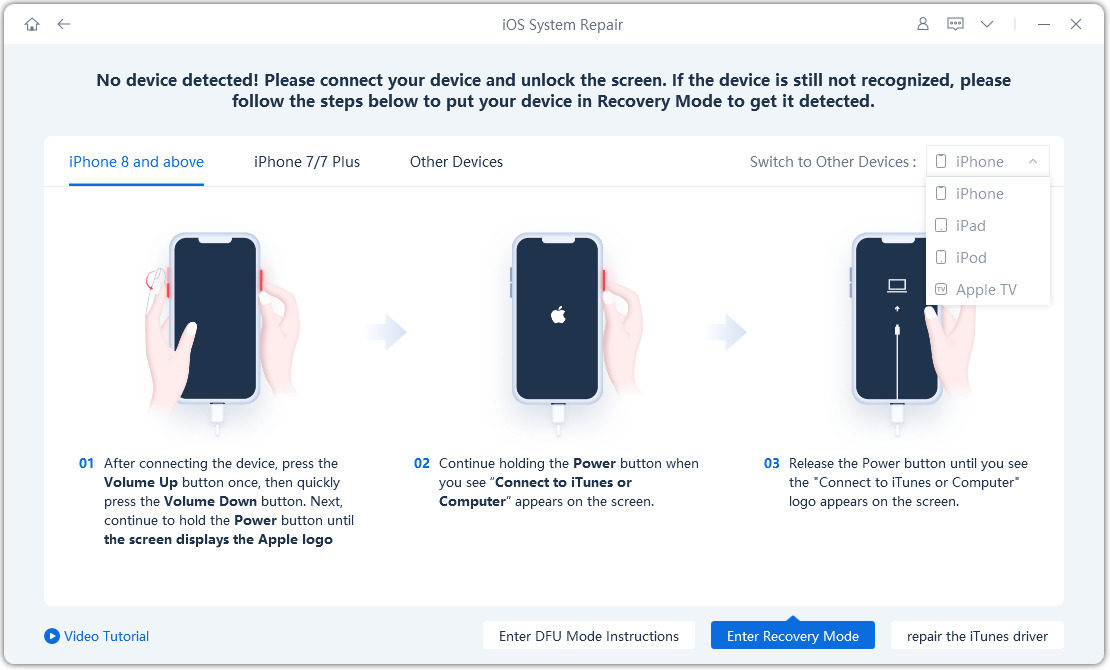 Step 5 After proceeding further, you will be asked to download the firmware. So, click "Browse" to choose a path then click "Download" to get the required firmware package.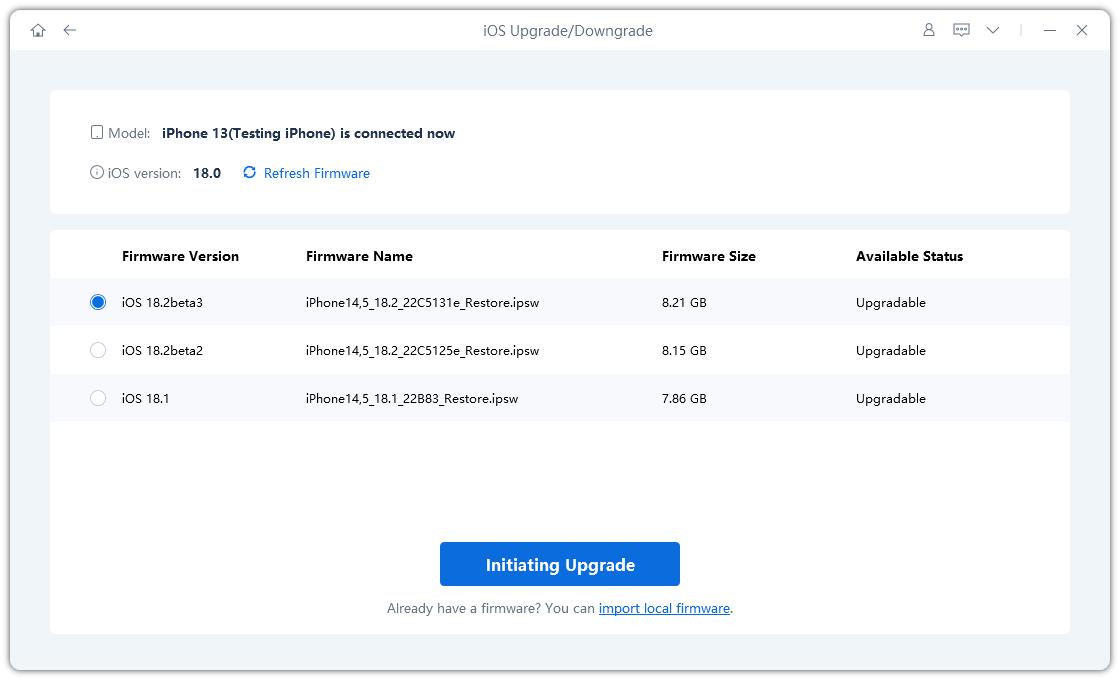 Step 6 After the firmware is downloaded, click "Start Repair" to begin the reset.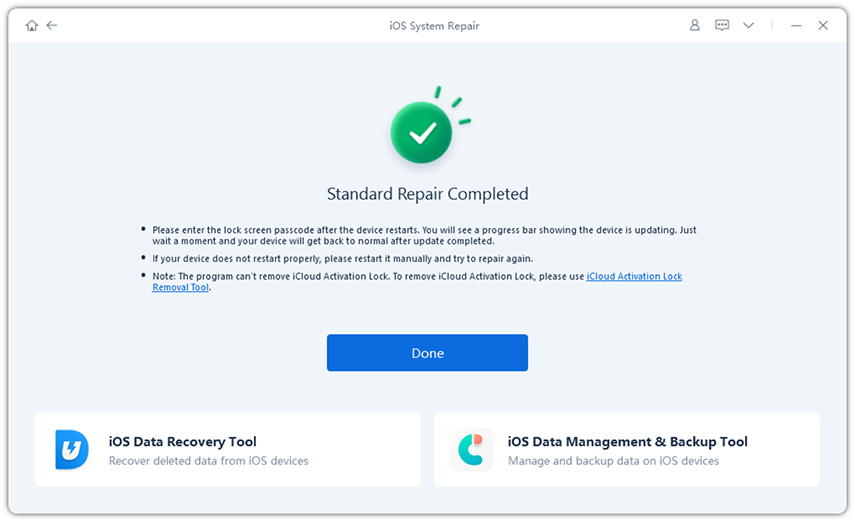 This is how to restore iPhone in recovery mode without data loss, you can also restore iPad in recovery mode using this same program and the same procedure. The entire procedure takes about 10 minutes to complete.
Part 2: How to Restore iOS 12.3 iPhone/iPad with iTunes in Recovery Mode (Data Loss)
The iPhone can easily be used to restore using the iTunes app, it is the simplest procedure you will ever see but one simple drawback of data loss makes the users looks for another solution.
But if you need to put your device into recovery mode, then it must be due to some issues that occurred during the procedure. The iPhone restore in recovery mode with iTunes can be done using the simplest steps, but it will make your data loss, so please back up data before using this way.
Here's how to restore iPhone with iTunes in recovery mode;
Step 1 First, launch iTunes on your computer and connect the iPhone via USB cable.
Step 2 Now, you have to put the iPhone into recovery mode. The procedure is same as mentioned above.
Step 3 Now, that you are in recovery mode, you can use iTunes to restore the device.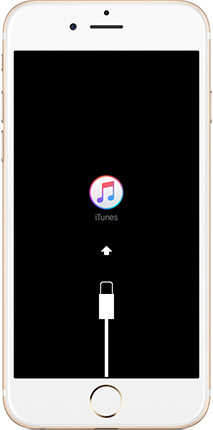 Step 4 Now, click on "Summary" visible at the left side of the iTunes panel.
Step 5 Here, you will find the "Restore" button. Click on it to restore the device.
Step 6 You will be asked again for confirmation; so, click "Restore" again.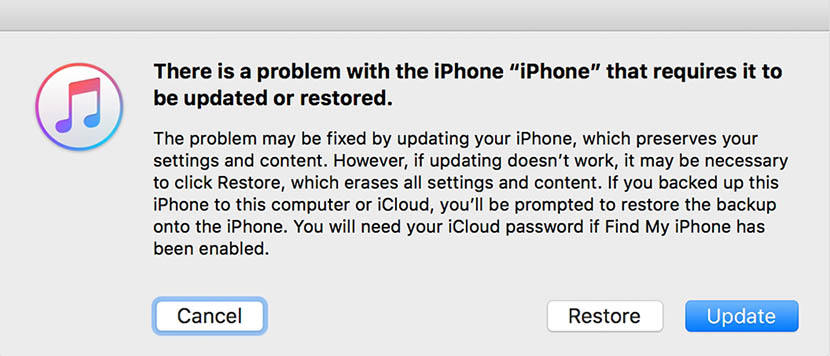 This procedure is very simple but you all the data from your iPhone will be wiped completely. Also, this is answer for "how to restore iPad in recovery mode and how to restore iPod in recovery mode with iTunes." The procedure will be exactly the same.
Conclusion
Overall, as you can see, we have listed both the methods and hands down the winner here is Tenorshare ReiBoot. The sole reason for that is the method doesn't involve in any form of data loss. Also, it is quite easy to use when compared to iTunes. iTunes is a relatively old app and it needs to be tweaked a lot. Hence, our recommendation if you don't know how to restore iPad in recovery mode is ReiBoot. Go for it!