Easy Steps to Jailbreak Your iPhone with Sn0wbreeze
by Jenefey Aaron Updated on 2019-07-25 / Update for iPhone Tips
Sn0wbreeze is a jailbreaking tool that allows you to jailbreak many of the models of the iPhone without much hassle. The only requirement for you to be able to jailbreak your iPhone using Sn0wbreeze is that your iPhone must be running a pre-A4 chipset. If you are not sure what you are running, you can take a look at Apple's specifications list to find out the chip your iPhone uses.
Once you have confirmed that you do run pre-A4 device, you can use the Sn0wbreeze tool to get your iPhone jailbroken. The tool works fine on a Windows computer so that is what we recommend you to use to successfully jailbreak your device.
Since the tool uses .NET framework, you are going to need to have the .NET Framework 3.5 installed on your computer. If you do not already have it, please use this link to get it installed on your computer and then jump onto the following steps to start jailbreaking your device.
How to Jailbreak an iPhone using Sn0wbreeze?
1. Head over to the Sn0wbreeze download page and download the tool to your computer. Also, download and save the iOS 6.1.3 file on your computer. You can Google it for your specific model of the iPhone.
2. Right-click on the downloaded archive file and select Extract here to extract the actual app out of the zipped archive.
3. When the files are extracted, double-click on the Sn0wbreeze executable and the app will launch.
4. When the app launches, click on the blue forward icon to move forward in the app.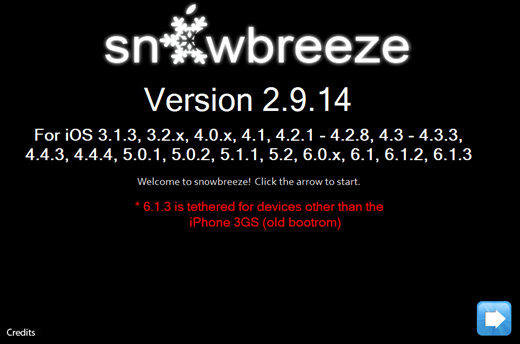 5. Click on Browse for an IPSW file in the tool and choose the iOS 6.1.3 file you downloaded earlier to your computer.

6. On the following screen, you will be asked what mode you'd like. Click on the one that says Simple Mode and you'll move forward.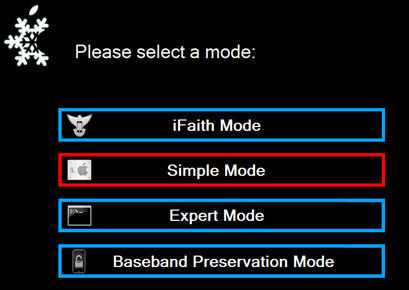 7. The following screen will ask if you'd like to activate your iPhone. If yours is a factory unlocked iPhone, select No and proceed to the next step.

8. Sn0wbreeze should begin jailbreaking your iPhone and wait for it to finish doing it.
9. Follow the on-screen instructions to put your iPhone into the Pwned DFU mode.
10. Open the iTunes app on your computer by double-clicking on its icon on your desktop.
11. Hold down the Shift key on your keyboard and click on Restore in the iTunes app. Then, select the custom firmware in which the Sn0wbreeze tool has injected its files.
12. When restoring's done, your iPhone should reboot with Cydia up and running on it.
So, that was how you could use Sn0wbreeze to jailbreak your iPhone.
What If Your iPhone Get Stuck (Recovery Mode, Apple Logo, etc) during Jailbreaking with Sn0wbreeze?
While it doesn't always happen, sometimes the phone gets stuck at a point due to technical issues and it just doesn't seem to work properly. If that happens to you, please use an app like Tenorshare ReiBoot to reboot your iphone into recovery mode and fix the issues.
Here's how to do that:
1. Head over to the Reiboot app page and download and install the app on your computer.
2. Launch the Tenorshare ReiBoot app and plug in your iPhone to your computer using a compatible cable.
3. When the app opens, click on Enter Recovery Mode to reboot your iPhone into recovery mode. Once your iPhone enters the recovery mode, click on Exit Recovery Mode in the app to reboot your iPhone normally.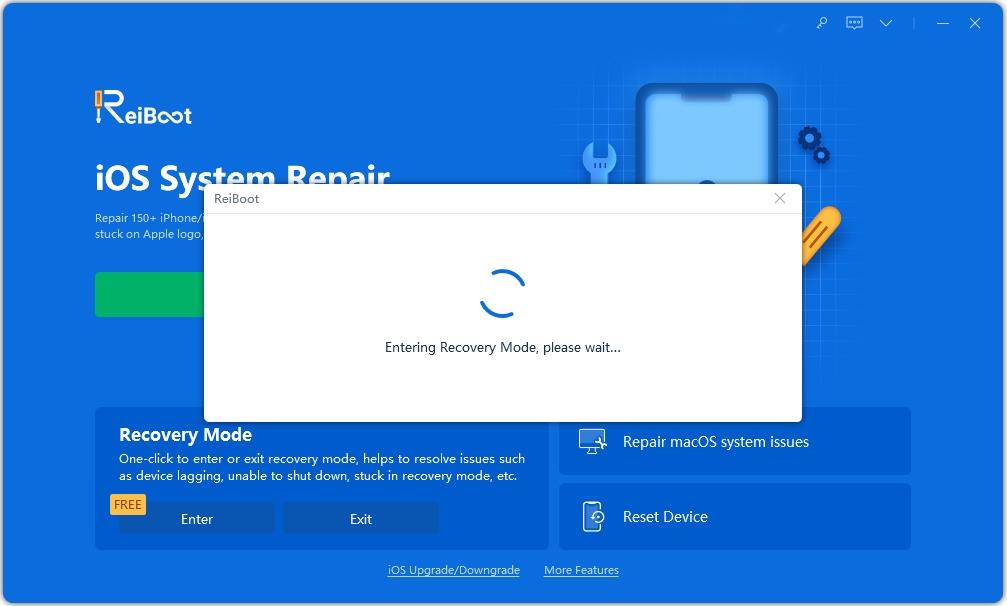 Your stuck issue should now be resolved and your iPhone should be up and running smoothly. But if you still get a stuck screen when jailbreaking using sn0wbreeze, you may need to use "Fix All Stuck" on Tenorshare ReiBoot to repair operating system.