If you have issues with your iPad then the best way to resolve them is to reset your iPad. It's easy to do that but if you have forgotten your password, then things become a bit difficult for you. Fortunately, there are still ways to reset an iPad and the following guide shows how to factory reset iPad if you forgot password.
The guide covers four different ways to reset the iPad Pro/Air/mini if you forgot your password and let's go check them all out.
Method 1: Reset iPad with iCloud
If you have Find My iPad enabled for your device, you can use iCloud to have your iPad reset. The method doesn't even require you to touch your iPad to do the task as it uses the remote wipe feature to help you accomplish the task.
Head over to the iCloud website using a browser on your computer and log-in using your login credentials. Once logged-in, click on the option that says Find iPhone.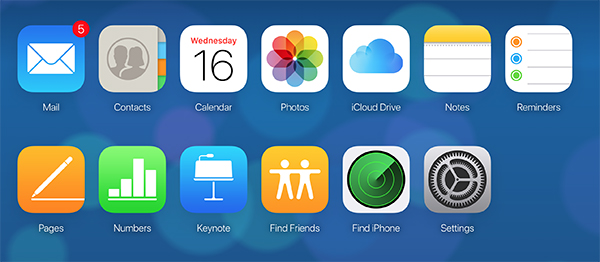 On the following screen, click on All Devices at the top and select your iPad from the list.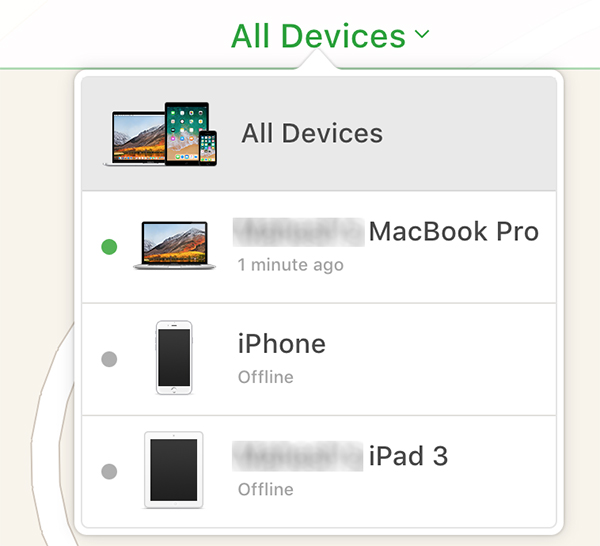 After you have chosen your iPad, you will see a few actions that you can perform on your iPad. Select the one that says Erase iPad by clicking on it.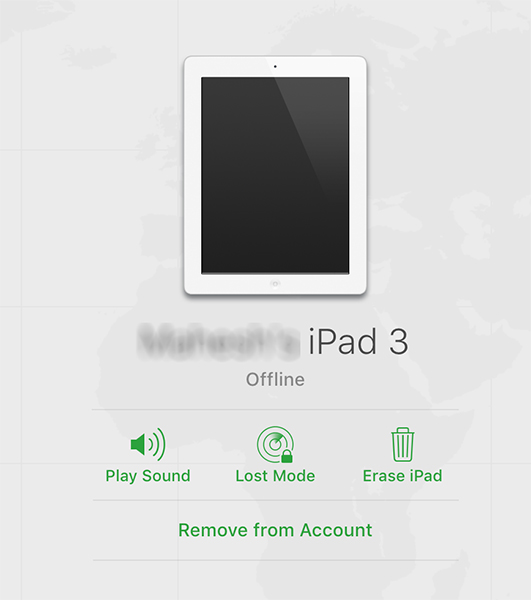 It will begin to erase your iPad and when it's done, your iPad should be reset to factory settings. So that's one way of resetting an iPad when you forget the password.
Method 2: Reset iPad to Factory Settings with iTunes
If you had connected your iPad to the iTunes app on your computer and your device finds your computer to be trusted, you can use your computer to reset your iPad to factory settings. The following shows how to do that:
Plug-in your iPad to your computer using a compatible cable and launch the iTunes app on your computer.
When the app launches, click on the Summary option in the left panel and then click on Restore iPad in the right panel.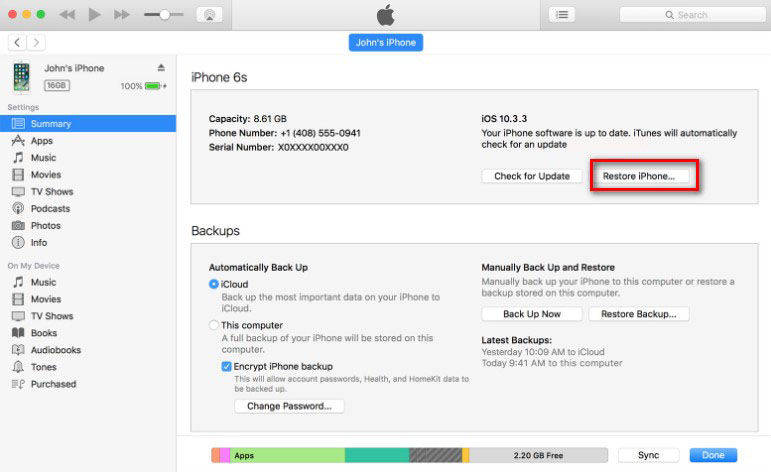 Wait for your iPad to be restored. When it's done, you will find that your device is now back to factory settings. It has just been reset using the iTunes app on your computer.
Method 3: Reset Locked iPad with Recovery Mode
If the above method didn't work for some reason, you may try using the recovery mode to have your iPad reset. This is also an easy way to reset your device and let's see how to do it:
Open the iTunes app on your computer and connect one end of the iPad cable to your computer.
Hold down the Home button on your iPad and connect the other end of the cable to your iPad. You will see an iTunes logo on your iPad's screen.
iTunes will recognize your iPad and will show you a prompt as shown in the below screenshot. Click on the Restore button in the prompt and it will reset your iPad.
Your iPad should now be reset to factory settings and you can check it for yourself when restoration is done.
Method 4: Reset iPad with Tenorshare 4uKey
Your main issue was that you had forgotten your passcode and so that you cannot reset your iPad to factory settings. How about we help you remove the passcode and let you continue with your business? This section is all about that - to help you remove passcode and factory reset your iPad.
Download and launch the Tenorshare 4uKey software on your computer. Connect your iPad to your computer using a cable.
Free Download
For Win 10/8.1/8/7/XP
Secure Download
Free Download
For macOS 10.13 and below
Secure Download
1. Launch it and connect your iPad to PC via USB.
2. On the following screen, click on the Start button to start the passcode removal process for your iPad.

3. You will need to download the firmware package before you can proceed further. Click on the Download button to download it.

4. When the firmware has been downloaded, click on the Unlock Now button to start unlocking your iPad.

5. Wait for a few minutes while it tries to remove the passcode from your device. When it's done, you will see the following on your screen.
The passcode has now been removed from your iPad and you can continue to use your device without having to enter a passcode.
While we don't forget passwords for our favorite products too often, it's good to learn how to reset ipad to factory when forgot ipad password so that you have something to help you when you have indeed forgotten the password. We hope the above guide helps you reset your iPad to factory settings without a hitch.
Free Download
For Win 10/8.1/8/7/XP
Secure Download
Free Download
For macOS 10.13 and below
Secure Download
Related Articles
comments powered by