How to Activate Dark Mode on iPhone/iPad or iOS
Have you thought of having a slightly dark mode on your iPhone or iPad, so that it won"t hurt your eyes? Bright light in darkness can make your eyes stressed and hurt. Do you think is there any option to get a soothing iPhone dark modeto use it at night or low light situations? Well! iOS 10 brought an option to activate the dark modein your iOS device. If you have no clue about how to do that, we are happy to help you.
In this article, we are going to demonstrate how to activate iOS dark mode on your iPhone or iPad easily. Keep reading to know more.
Part1: 4 Ways to Learn How to Enable iPhone/iPad Dark Mode
Way 1: Invert Colors
Let"s discuss the first method of applying iOS 10 dark mode on your iPad or iPhone. inverting color on your iOS device options would allow you to do that.
Here comes the step by step guide –
Step 1: On your iPhone/iPad browse for "Settings"and then "General". Under the "General" menu, click on "Accessibility".
Step 2: Now look for "Display Accommodations" and click it.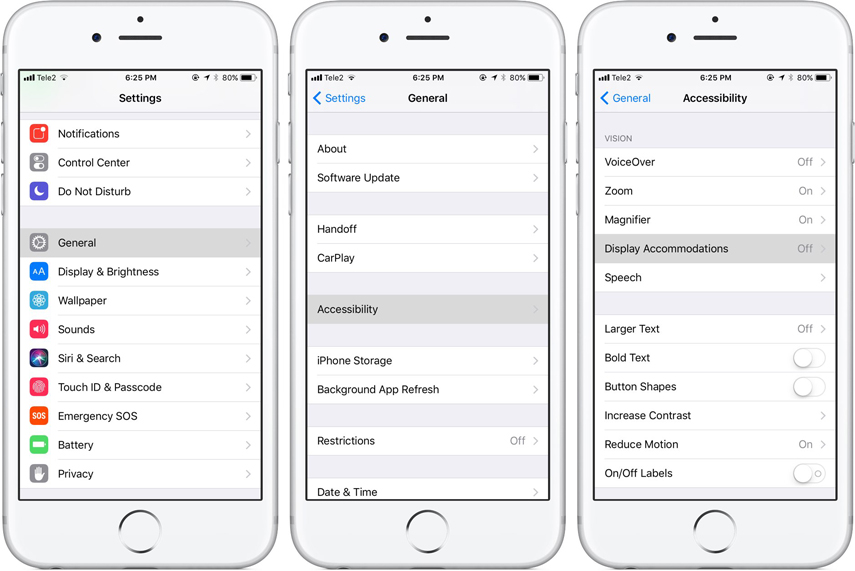 Step 3: You need to hit the "Invert Colors" options and then see the "Smart Invert" and "Classic Invert" options. You can select either of them for iOS 10, but for iOS 11 "Smart Invert" brings a different color on your iPhone"s display.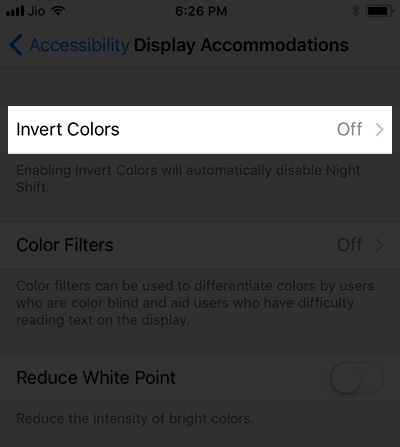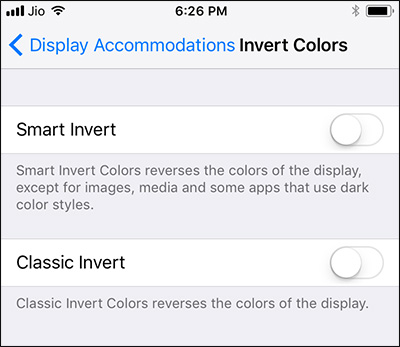 Way2: Night Shift
Accessing the iPhone dark mode is possible, if you love the idea of Night Shift. Flipping some switches on your iOS device would help you achieve the desired dark mode and allow you work from dusk to dawn comfortably.
Process forautomatically controlling Night Shift:
On your iPhone/iPad "Home" screen, browse to 'Settings'.
Click on 'Display & Brightness' option and hit 'Night Shift'.
Now, turn on the 'Scheduled' switch and click the 'From/To' option.
Choose the 'Sunset to Sunrise' option, in case "Sunset/Sunrise" is not mentioned over there.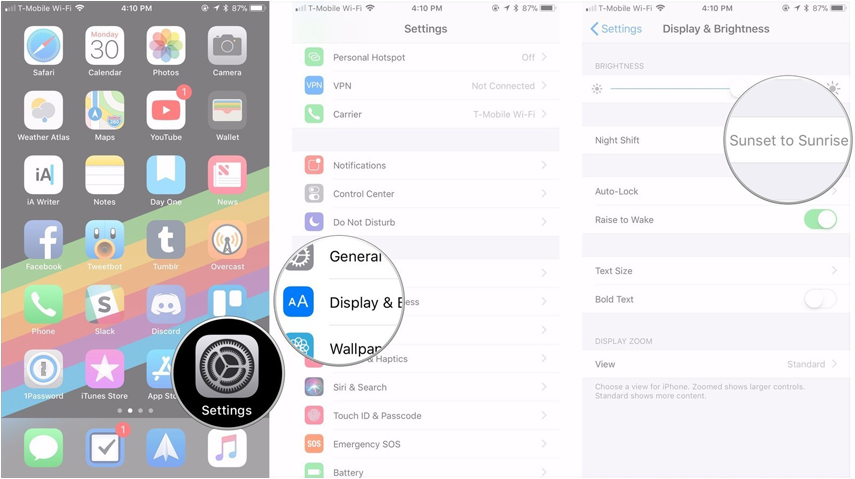 Manually controlling Night Shift using Control Center:
Apart from automatically controlling the darkness on your ios device screen, you can set it manually when desired.
Activate the "Control Center" on your iPhone/iPad by swiping up the screen from the bottom.
Tightly press (3D Touch-enabled devices)/push down the screen brightness slider on your device.
Turn the "Night Shift" option on by clicking the "Night Shift" button from the bottom of the screen.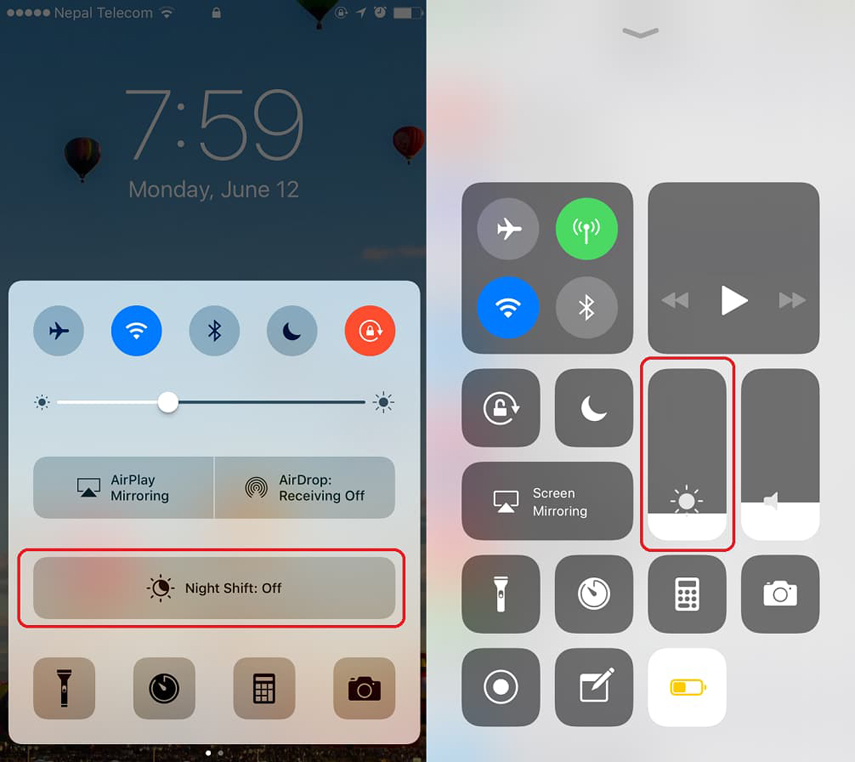 Way3: Low Light
Though, low light is not exactly activating iOS dark mode. You can relieve the unnecessary stress from your eyes by using this at low light conditions or night time.
Here is the detailed guide to set that up –
On your iPad/iPhone head to "Settings", then"General" and tap "Accessibility".
Turn on"Zoom" after selecting it. You can find a lens popup on your iOS device screen.
Tap the screen thrice with your 3 fingers to see another menu pop up.
Choose "Resize lens" and drag it to fill the entire screen. Now, tap the screen thrice and take the zoom slider to the bottom of your device screen.
Choose "Choose Filter" and then pick "Low Light".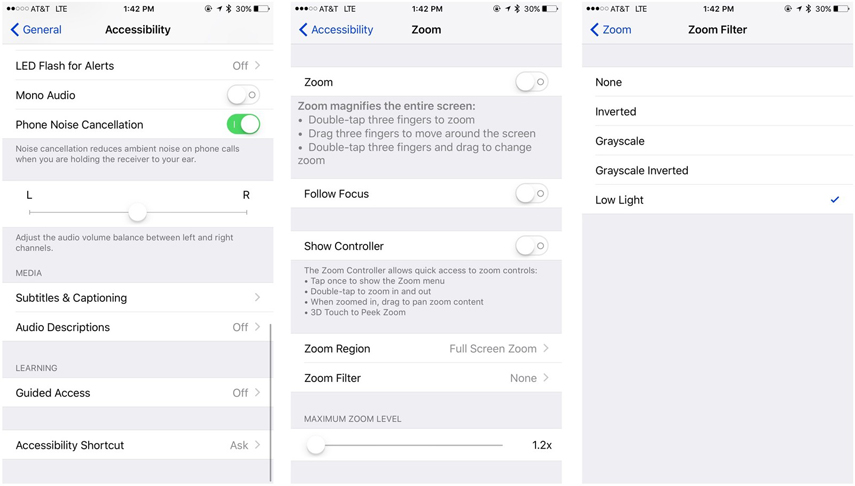 Way4: Greyscale
You can also alter the regular display to dark modeby turning on Greyscale.
Here are the steps to achieve that –
Step 1: On your iPhone/iPad, browse "Settings" and go to "General".
Step 2: Move to the "Accessibility" option and select the "Display Accommodations" under it.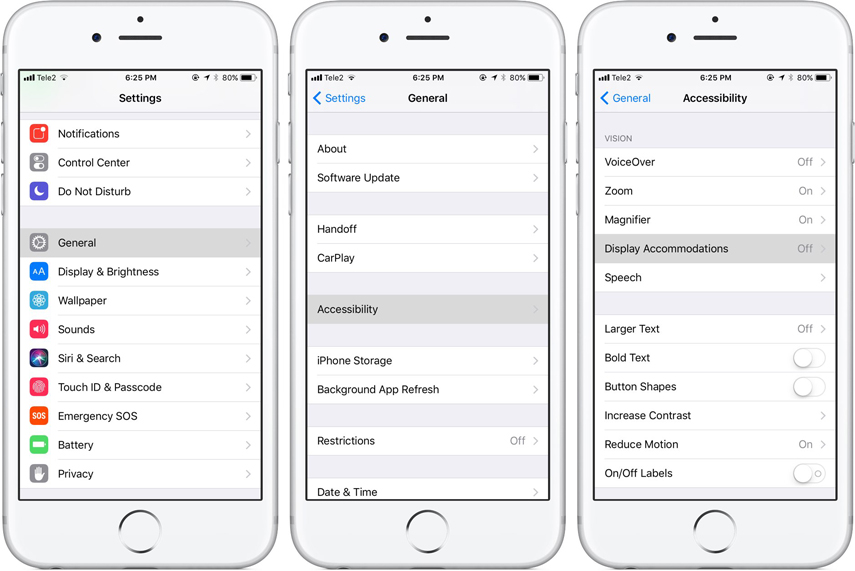 Step 3: In case you are not fond of the default iPhone color display on screen, click on the "Color Filters". Here you can tap on the desired filters, say "Grayscale" for example.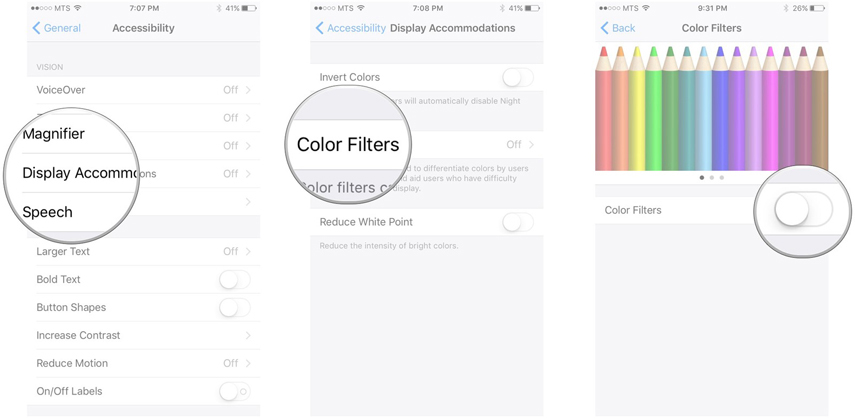 Part2: Recommend a Wonderful Tool in iOS Data Manager – Tenorshare iCareFone
For picking iOS dark mode or iOS 10/11 dark mode for that matter, you need to have a fool proof solution at hand. Tools such as Tenorshare iCareFone is par excellence in rendering the best solutions to you.
This tool not only allows you to transfer music, photos, videos, SMS, contacts etc. but helps you selectively or completely restore and backup your device too. Moreover, this tool is an ultimate answer for all your regular iOS issues without requiring any professional skillsets. The best part about this software is it supports all iOS device models and works perfectly with Windows and Mac systems alike. It can also transfer data between computer and iOS devices without any Wi-Fi connection. There is no risk of data loss or overwriting with this program.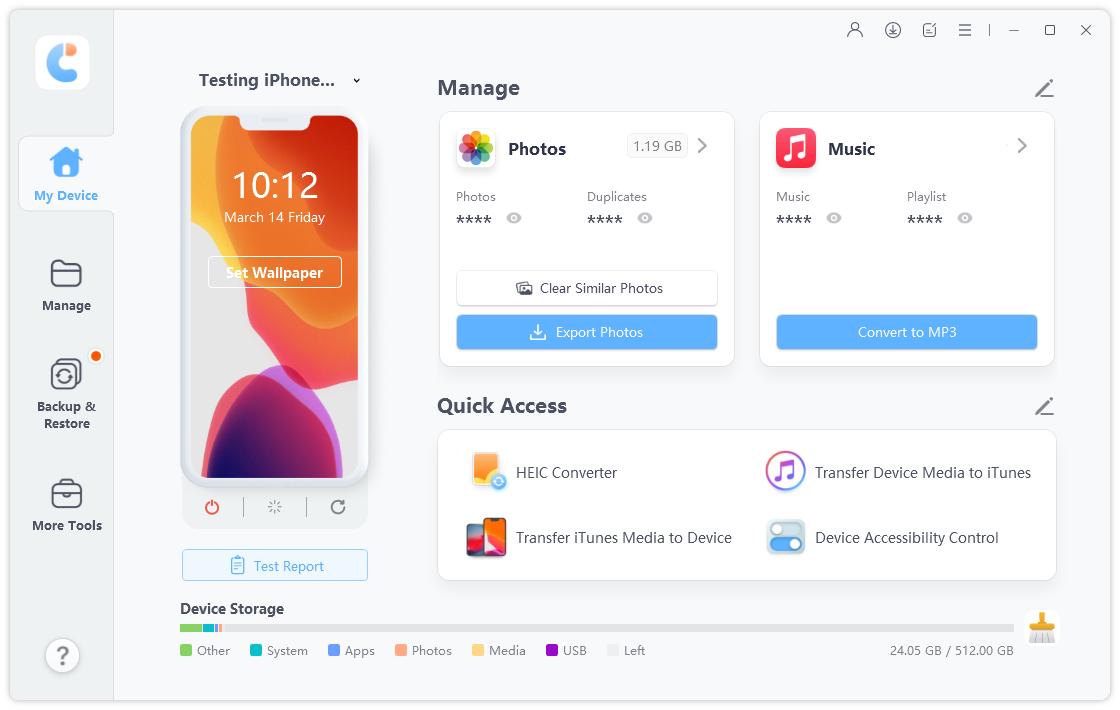 Verdict
Either way, there is no definite information about dark mode of iOS 12, I still expect it. Every time I turn on my iPhone in the dark and my eyes squint for a moment as the world goes suddenly white, I'm reminded how the lack of a dark mode remains a problem. And solving those kinds of problems is what Apple does.
No matter how many options you have tried to access dark mode on your iPhone/iPad. iCareFone should be your ideal partner to make backups, restore it and transfer data between iTunes and your device. It is always recommended to securely back up your iOS device data, as a simple click can make you lose them permanently.