How to Activate Dark Mode in iOS 11/10 for iOS Devices
When using your iPhone in night, do you feel the screen is too dazzling to watch? Except for lower the screen brightness, is there any way for us to get in a suitable dark mode for using our iOS devices? Sure, since iOS 10 released, there is a way to activate dark mode in iOS device and here we will show you how to enable it.
Part 1: What Is Dark Mode?
The colorful background of iPhone will sometimes influence the using experience, especially when used in dimly lit environments. Then users may need to change it to another color for better use their iOS device.
Dark Mode will get your iPhone font color inverted. You will be able to change the default iPhone Helvetica font from black to white, as example. It will turn your iOS devices' look, feel and make it easy for viewing in night.
Part 2: How to Enable Dark Mode in iOS 11/10
Step 1: Go to "Settings" on your iOS device, you then are required to tap "General" and "Accessibility" under the menu.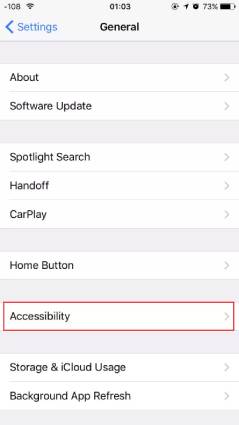 Step 2: Under "Accessibility", you will find there is a option for "Display Accommodations", just tap it.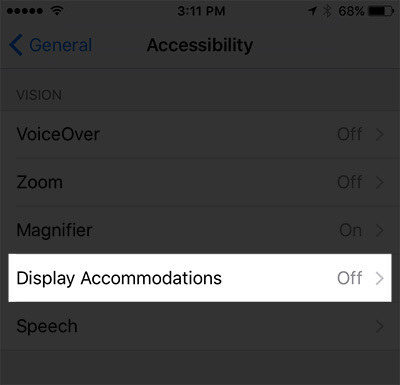 Step 3: Tap the switch of "Invert Colors" and you will see there is a difference of the display color of your iPhone.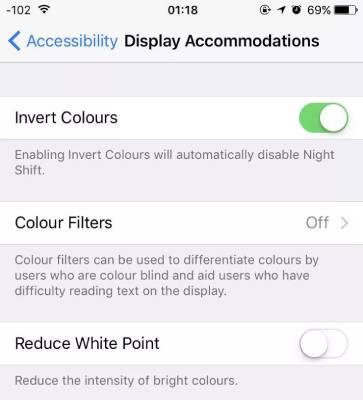 Notes: The inverted color will not presented in the screenshot. For iOS 11 users, there would be an additional options of "Smart Invert" and "Classic Invert". Here we recommend iOS 11 users to choose "Smart Invert".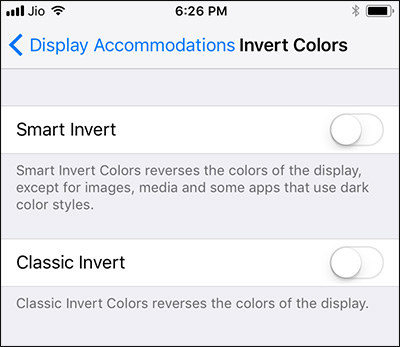 Step 4: If you are not likely to use the default color of iPhone itself, you can tap "Color Filters" to change it to the one you like to use, here we take Grayscale as example.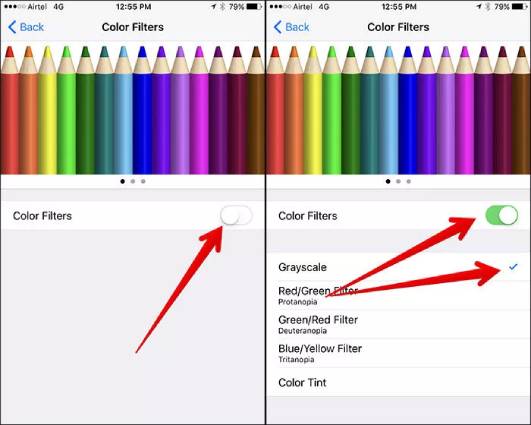 The last step is to get the brightness slider in the middle, you can find it by swiping up from the bottom bezel.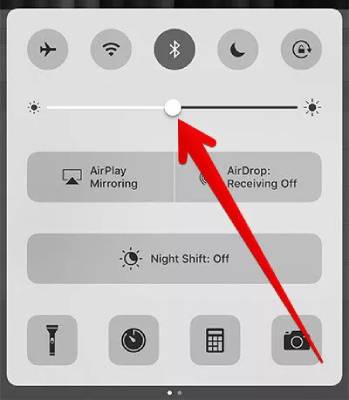 After read this far, you then must grasped how to activate dark mode in iOS 11 you're your iPhone X or iPhone 8/7s/7/7 Plus/SE/6s/6/5s/5 and iPad. This dark mode can be used in many apps, it will sure bring you a new experience of using your iPhone/iPad/iPod at night.
If you have any trouble in change the settings or meet any wrong with your iOS 11 operating system. Don't hesitate come to us, and we also recommend you to have a try by using the power iOS manager - Tenorshare iCareFone to fix all the iOS issues in your daily life.