Pokemon Go Issues: Pokemon Go Not Working on The iOS 15.2 (Solved)
by Anna Sherry Updated on 2022-01-04 / Update for iPhone Tips
If you check Reddit, Quora, and other forums, you will notice that many users complaint that Pokemon Go is not working on your device with the iOS 14 Beta or crashing from time to time. It is a general issue with all iPhones that are operating on the iOS 14 beta.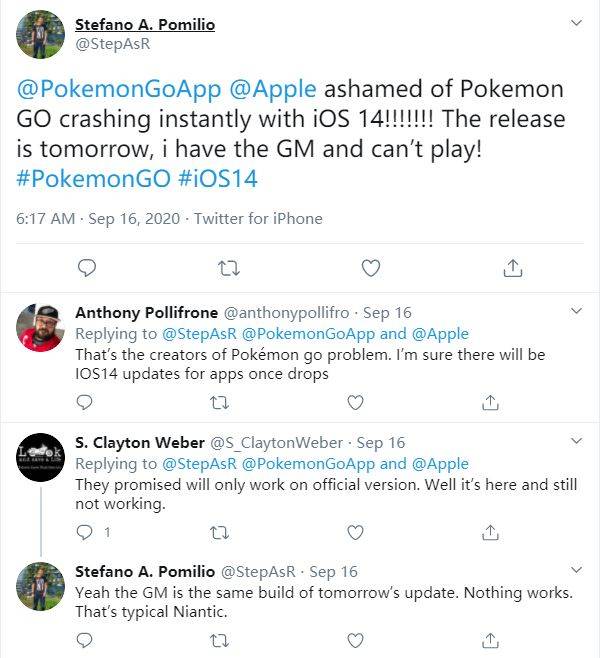 Note: This problem has been solved by Apple. You can just update to the latest iOS 14 as well as the Pokemon Go app.
Problem Analysis: Why Is Pokemon Go Not Working?
To be able to deal with the issue with Pokemon Go on iOS 14, it is vital for you to first analyze the problem. This helps you find a solution that is not only effective but is also long-lasting.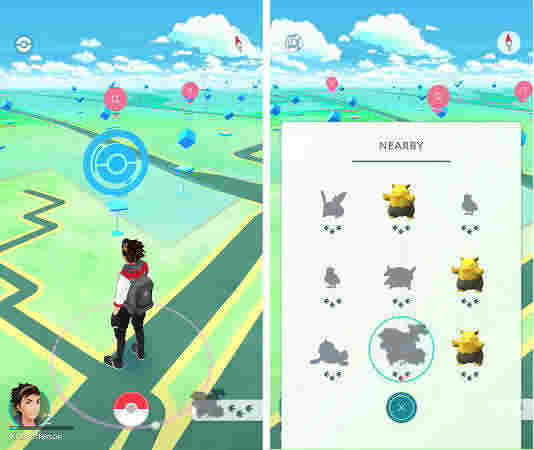 Typically, the major problem that is making Pokemon Go not to work on devices with iOS 14 Beta is that the operating system is actually not compatible with the application. So, no matter how much you try to fix the problem, Pokemon Go will continue to crash or not even work at all on your iDevice with iOS 14 beta. Notably, this problem may be related to the several bugs and stability problems that this operating system currently has. Therefore, there may be a way around it in the future. However, there is none at the moment.
Another problem that may make Pokemon Go not work on your iPhone or iPad is that the location service on your device is not enabled. To solve this problem, you have to enable your location service. If this doesn't get rid of the problem, your iOS system may have an issue that you need to fix.
Best Solution: Downgrade Your iPhone to iOS 14 to Fix Pokemon Go Not Opening
Since we have established that Pokemon Go is not opening on your iPhone because of its incompatibility with iOS 14 beta, we need to find a solution. Well, in this case, the best solution is for you to downgrade your iPhone to iOS 14. To fix the problem, we recommend that you use Tenorshare ReiBoot.
This tool works on different iPhones and can be used to downgrade iOS 14 without any hassle. Unlike other options that you may want to use for downgrading the operating system version, Tenorshare ReiBoot does not require you to use iTunes or iCloud to do this. All you need is your computer (Windows PC or Mac) and this program. With the help of this tool, you can start playing Pokemon Go without encountering any problem.
Connect your iPhone to the computer. From the home screen of the program, choose "Repair Operating System" to continue the process.

Click 'Fix Now' to Get into repair mode.

Just click "Download" to start downloading the latest iOS 14 firmware package.

When the firmware file has been downloaded on your computer, you should hit the "Start Repair" button. The program will begin to downgrade from iOS 14 beta to iOS 14.
Final Words
In a nutshell, if your iPhone 14 beta is on iOS 14, you should understand that there are currently no methods you can explore to play Pokemon Go on it without downgrading to iOS 14. This problem is somehow related to some bugs that the operating system has which makes it to be incompatible with Pokemon Go.
Anyway, after you have downgraded to iOS 14, you are advised to avoid updating your operating system as you will not be able to launch or play the game.
Freely Change GPS Location without Jailbreak!
Plan a route by selecting two or multiple spots on the map
Easy to simulate GPS movement based on customized route
GPS joystick to take better control
Import GPX file to start a designed route
Change up to 15 iOS devices' location on 1 PC/Mac