Since the release of iOS 8, tons of users complain there are too many problems lingering, such as cellular connectivity died, touch ID stopped working, battery drain, wifi issues, iMessage problems, Bluetooth problems, iOS 8 landscape issues, app lost after ios 8 update, iOS 8 bad performance on iPhone 4s, etc.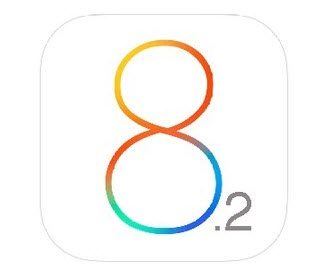 Even when the newest iOS 8.2 appears, which was originally expected to fix these issues, some issues still exist, especially iMessage problems after 8.2 update.
Let's round up these issues together.
Issue 1:
"iMessage no longer sync on my Mac…can't send texts from my computer and texts I send from my phone don't appear in my conversations list on my computer".
Issue 2:
"couldn't receive texts on Mac after upgrading to 8.2 on iPhone 6. Tried to set it up again but didn't get the six digit code on Mac".
Issue 3:
"Activate Do Not Disturb on chats. Then the notifications don't show up anymore. Before they would but it would vibrate".
Issue 4:
"Ever since I downloaded iOS 8.2, I can't send iMessage. When I try to turn them on, it says, 'An Error occurred during activation. Try again'".
How to Fix "iMessage Problems on iOS 8.2"
Some users with the same iMessage problem with iOS 8.2 update post that the iMessage issues happen because iOS 8.2 turns off iMessage on iPhone, iPad and iPod.
To check, go to Settings->Messages and see if the iMessage toggle is turned on. If not, turn it on. But there is still a problem: even after turning it on, iMessage still won't sync with your Mac (see a mighty way to sync iMessage with iPhone Data Recovery)…you have to tap the Text Messaging Forward option in Settings->Messages and enable it on your other devices, then it will work again.
If you have restored from a back up or set it as a new phone, try this: Delete all threads in iMessage->Sign our of iMessage->Reset Network Settings (Settings>General>Reset>Tap Reset Network Settings) ->Sign back in to iMessage->Toggle iMessage back on. Please see whether your phone number shows in "Sent and Received". It should be checked. Uncheck all the email address.
As causes of iMessage issues are various, there is no method that guarantees to 100% fix the issue. But you can still have a try. Maybe the oncoming iOS 8.3 will fix this.
Free Download
For Win 10/8.1/8/7/XP
Secure Download
Free Download
For macOS 10.13 and below
Secure Download
Related Articles
comments powered by