Along with the most anticipated feature Apple Pay unveiled in iOS 8.1, iCloud Photo Library beta is now available to all iUsers. It is a new iCloud Photos app that allows you to store photos and videos in iCloud and keep them sync across iPhone, iPad and iPod (applicable on Mac in early 2015), which greatly lessens your time of individual uploading on each iDevice. And in the following, I'll introduce iCloud Photo Library to you in 3 parts.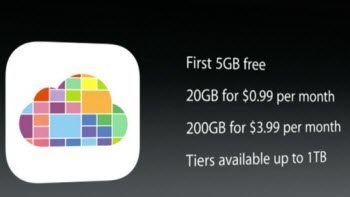 Note: Instead of the previous 1000-photo iCloud sync limit, iCloud Photo Library will freely offer 5GB storage in iCloud. And you can go up to 20GB by paying $0.99 per month, 200GB $ 3.99 per month. In short, tiers are also available up to 1 TB.
Part 1: How to enable iCloud Photo Library on iPhone/iPad/iPod running on iOS 8.1
Before elaborating its amazing features, I'd like to tell you how to enable it on iPhone, iPad or iPod first.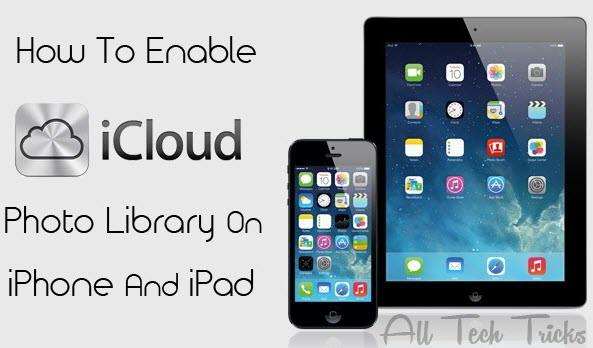 First of all, make sure you've got the latest iOS 8.1 installed on your iPhone, iPad or iPod. Then navigate to Settings >> iCloud >> Photos and turn on iCloud Photo Library by swapping it towards right.
Part 2: 3 notable features of iCloud Photo Library
After activating iCloud Photo Library, I'd be more than glad to show you how fantastic it is in 3 parts!
1. Free up storage space on iPhone/iPad/iPod
Once iCloud Photo Library is enabled, the images and videos stored on iPhone/iPad/iPod will be automatically uploaded to iCloud, which enables you to save a good chunk of storage space. And those photos and videos can be viewed easily either within the usual Photos app of iPhone/iPad/iPod or via the new iCloud Photos app on iCloud.com.
2. Locate desired photos with ease
iCloud Photo Library also adds a smart search feature and a Favorites section to help you locate your desired photos in iCloud in a breeze. The search filed will prompt you with a collection of nearby photos, images taken at the same time last year or all-time favorites and you can search desired photos by date, time, location or album name as well. Furthermore, you can send a certain photos to the "Favorites" album by favoring them.
3. Advanced editing features
With iCloud Photo Library, you're provided with various features to edit your pictures, like crop, straighten, remove red eyes, adjust lighting, contrast and more. And when you edit a picture on an iOS device (say iPhone) with Apple's built-in editing tools, those changes will be uploaded to iCloud and visible on other iOS devices (iPad, iPod) right away. In addition, you can easily revert edited pictures.
Part 3: How to access iCloud Photo Library photos
Note that iCloud Photo Library is not part of iCloud Drive though their names are related. Hence, you'll have to access your photos in a different way. See more at the table attached below.
| | |
| --- | --- |
| Devices | Ways |
| iOS 8+ | You can see your synced photos by opening the Photos app on any iOS devices directly. |
| Mac OS X 10.10 Yosemite+ | You need to install Apple's iPhone apps from the Mac App Store first. Then launch iPhotos, enable the iCloud integration and select the iCloud option under shared. |
| Windows | You need to enable the Photos feature in the iCloud settings panel and download copies of photos you take directly to your Windows PC, then iCloud photos will appear under Favorites in File Explorer or Windows Explorer, just as iCloud Drive does. |
| Web | You can also view your photo library by logging to https://www.icloud.com/#photos and sign in with your Apple ID. |
However, there're still some flaws in iCloud Photo Library: deleting some photos from iCloud Photos app doesn't delete the photos from the iOS devices that they were taken on and a later sync would even returned the photos to iCloud.com!
Free Download
For Win 10/8.1/8/7/XP
Secure Download
Free Download
For macOS 10.13 and below
Secure Download
Related Articles
comments powered by